Why Is My Payment Showing as Pending?
Ko-fi doesn't handle any money that is sent. The payment is made from your supporter, directly to you, wholly through the PayPal and Stripe platforms
Checking Payment Status
You can check the status of your payments from the Payments & Orders menu. If the status of the payment is anything other than "Completed" there is a problem with that payment.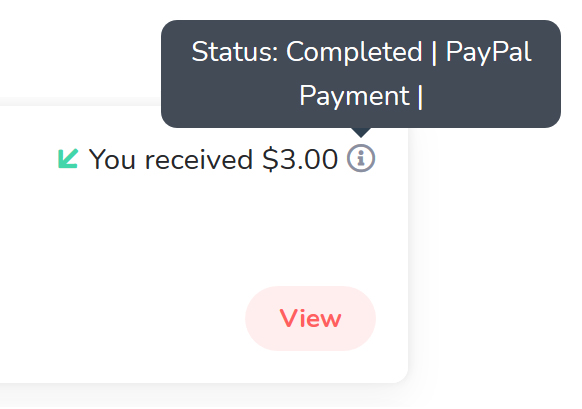 Pending Payments
There are a few reasons why your payment might be pending. Check these things first:
1 - Check You Have Verified Your PayPal Account
The most common reason for transactions having a "pending" status is because you don't have a verified PayPal account. Log into your PayPal (on a desktop not on mobile or an app) and check if you have any notifications or alerts to resolve to verify your account.
It can be as simple as clicking verify on the original email you received from PayPal when you set up the account or it could be that you need to add or confirm a connected bank account to verify your account.
2 - Check You have Linked Ko-fi to The Correct PayPal Email Address
Another common reason for seeing a pending status is if you connected your Ko-fi to PayPal using an incorrect email address. Double-check the PayPal email address you are using from Settings > Payments matches exactly what you use to log into PayPal. Find out more about how to correct using the wrong PayPal address.
3 - Check If You Have Been Paid In a New Currency
Sometimes your PayPal can be set up in a way that doesn't automatically accept payments from different currencies. Log into your PayPal and see if you have any messages relating to new currencies. You might have to manually accept (or refuse) the first payment and set your preferences for future payments for this payment to complete.
4 - Check if the Payment Was an eCheck
Occasionally a pending status is shown when someone paid using an eCheck. These payments usually clear within 5 working days and you shouldn't need to do anything.
Other Statuses
This PayPal article covers what to do if you see many more payment statuses such as On hold, Held, Temporary Hold, Refunded, Returned, Denied and Unclaimed.
Still having problems with pending or other payment statuses on Ko-fi, get in touch and we will be happy to help.