A 'buy me a coffee' button for your content
Ko-fi allows you to make extra income from people who love your content. Create your own page and link to it from anywhere on the web. Anyone who clicks the link can support you with a coffee.

Getting started
Click here to create a free Ko-fi page. Just enter your email address and name.
You can share your page using the direct link, or by embedding the button code on your website.
Add the link to your YouTube channel
1. On ko-fi.com, copy the link to your page in the address bar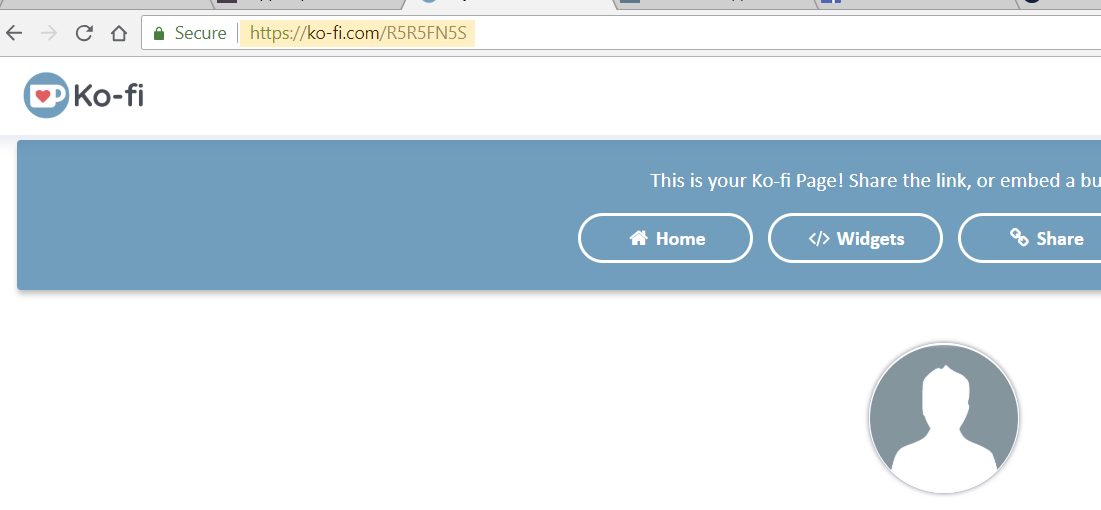 2. Go to YouTube's home page. Click on your profile picture and click on the name of your channel. This will take you to your channel.
3. Click 'Customize Channel' and then 'About'.
4. If you have not edited the links before there should be a button entitled '+Links' Click this.
5. Paste the address of your Ko-fi page into the 'URL' section. Then click 'Done'.
Please note: If you would like the link title text to show in addition to the icon, that link needs to be the first one in the list. Subsequent links will only show the icons, not the link title (see screenshots below). Now, paste your ko­-fi link into the URL text field. Type your link title – whatever you want to be visible to the right of the icon – into the link title text field.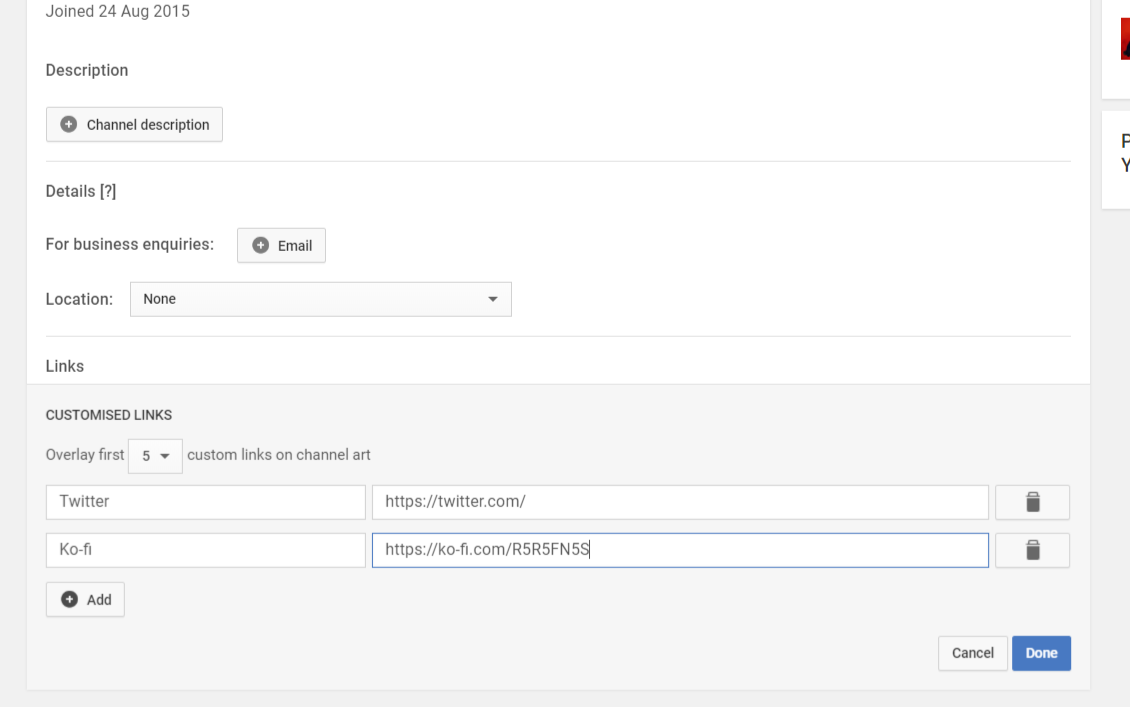 6. If you have added links in the past, simply click '+Add' and paste the URL of your Ko-fi page.


7. Hit "Done", and the ko­-fi icon should be visible on your channel art with your link title text to the right.

You could also add your direct link in the description of each of your videos.
Contact
Feel free to provide feedback or offer any suggestions on how we can improve the free service.
Support and Suggestions:
getintouch@ko-fi.com