If you signed up by email you can change your account email address in your Account Settings (from the menu ... More > Account & Billing) then click Change email address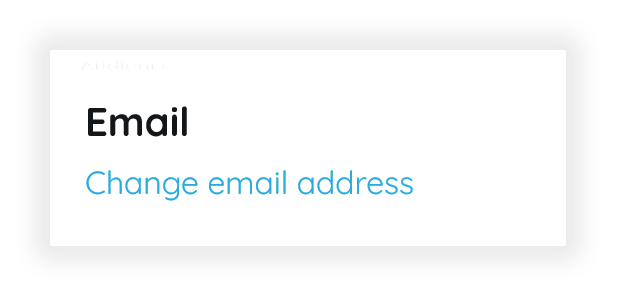 Enter your new email address will receive a confirmation email accepting this change and your old email address will be alerted of the change too.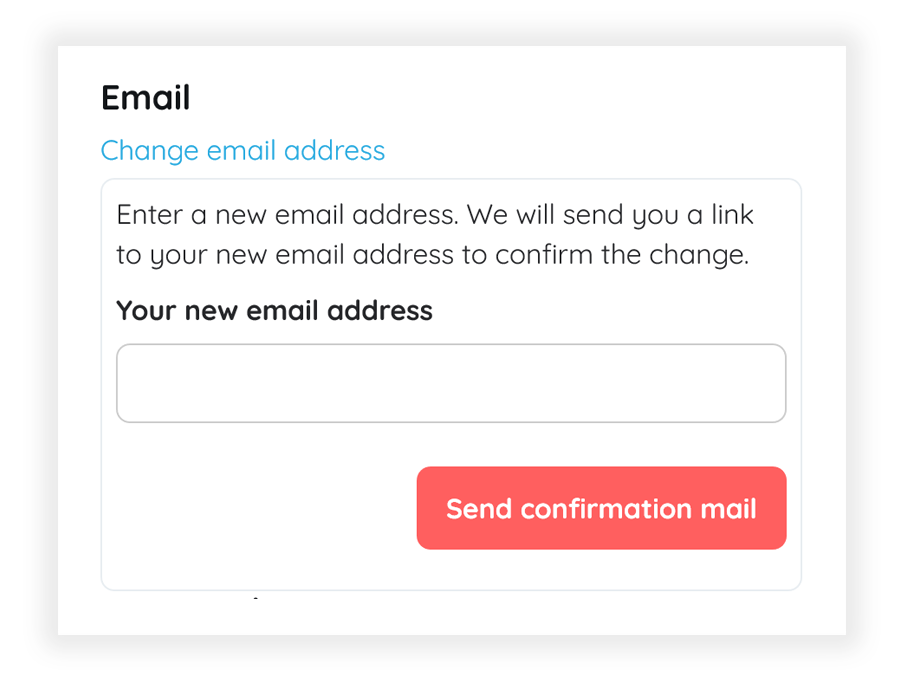 What If I Signed up Using Facebook or Google?
If the option to change your email address isn't shown it usually means you signed up with Facebook or Google. Please raise a ticket to request a change.
I No Longer Have Access to the Email I Used to Create My Ko-fI Account?
If you can remember the email and password you used to create your Ko-fi account, you should still be able to change your email from Account Settings. If this is not possible please raise a ticket with the details of your old email address, page reference and proof of account ownership.

Can I Change My PayPal Email?
You can change your PayPal email address at any time in your Settings page under the Payment tab.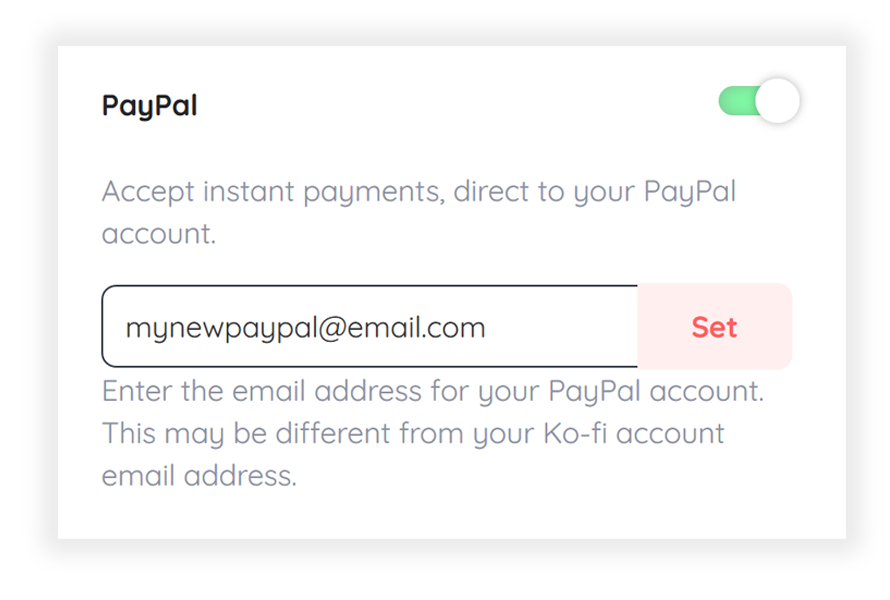 Remember: Ko-fi don't manage payments directly. Updating your PayPal email here will only affect new payments, it won't allow you to claim historical payments made to you at a different PayPal address.