A 'buy me a coffee' button for your content
Ko-fi allows you to make extra income from people who love your content. Create your own page and link to it from anywhere on the web. Anyone who clicks the link can support you with a coffee. Their small contrubition goes straight into your PayPal account. It's totally free to use. All you need is a PayPal account. If you don't have a PayPal account, get one here. If possible, it's better to set your paypal account up as a 'business' account. It's free and it allows people without PayPal to pay you.
Getting started
Click here to create a free Ko-fi page. Just enter your email address and name.
You can share your page using the direct link, or by embedding the button code on your website.
Get your button code
1. Go your home page and select 'Widgets'
2. Select the 'Button' option
3. Copy the code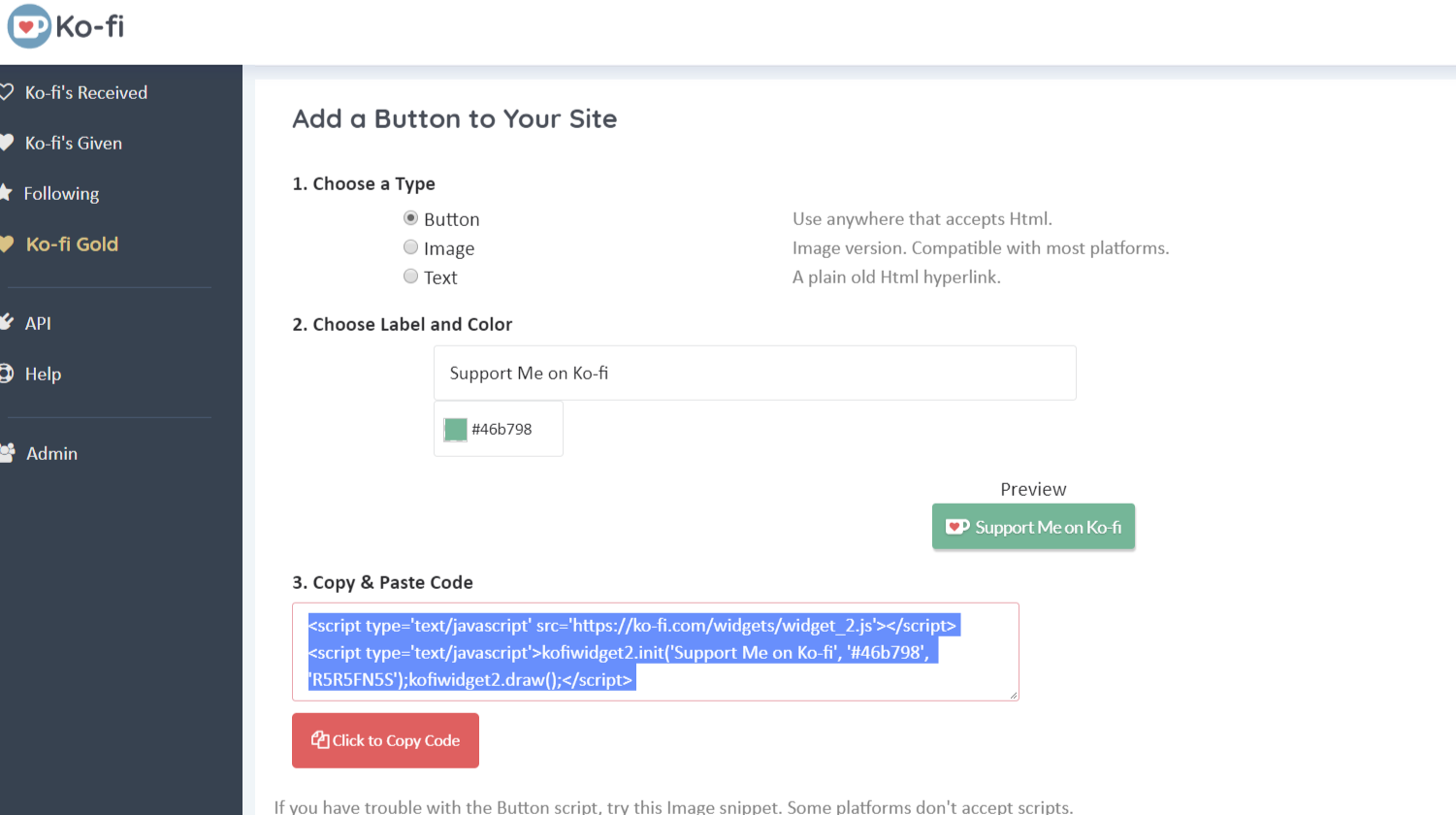 Add the button to your Tumblr blog
1. On ko-fi.com, create your button and copy the 'Button Code' snippet.

2. In Tumblr, go to your Account Settings. Select your blog choose 'Edit Theme'. On the 'Edit Theme' page, select 'Edit HTML'

3. Find a place to put the button. If you'd like the button in the site header, search for the "</header>" tag, and paste the code just before that tag.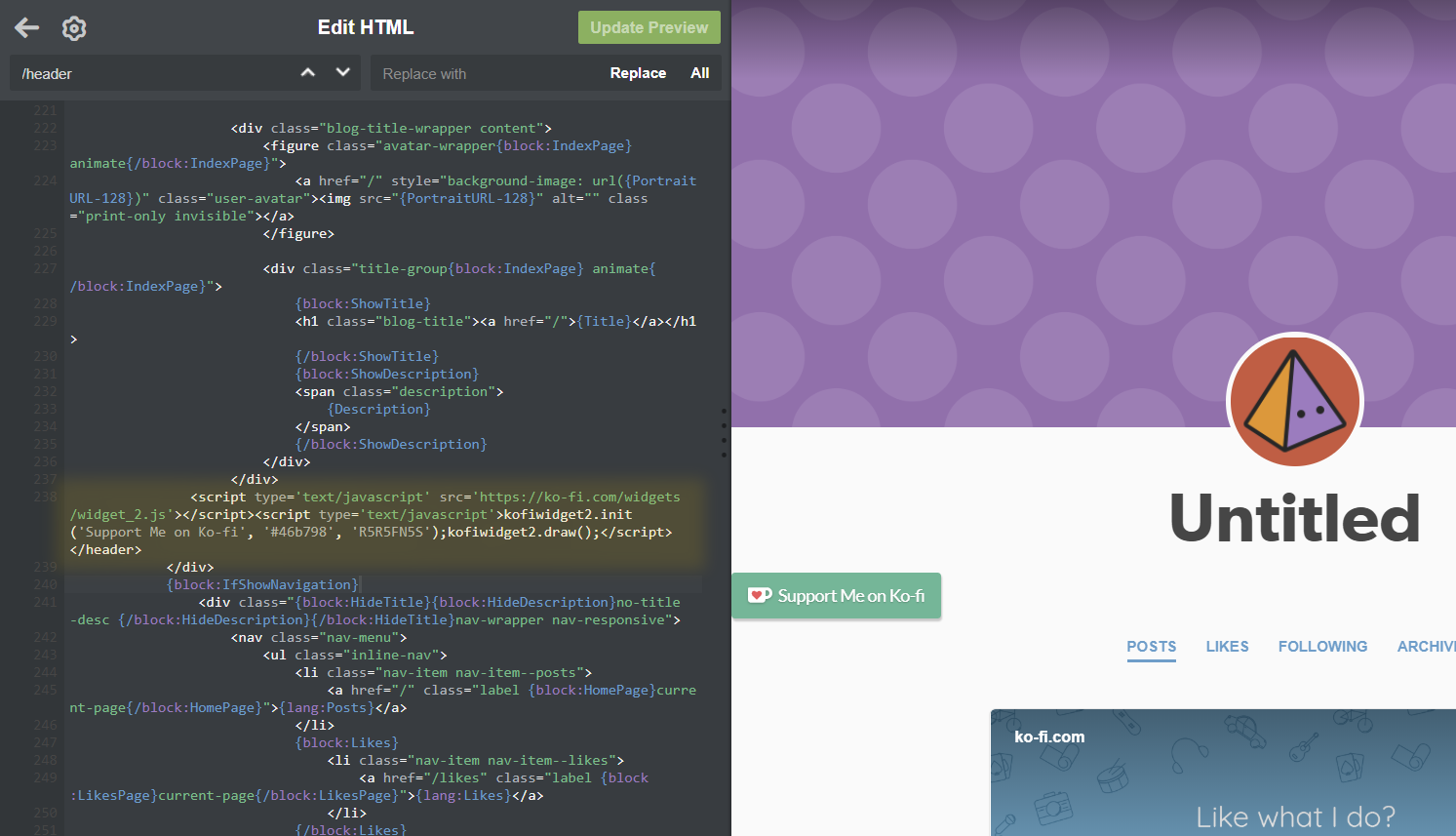 4. Click "Update Preview" to check it, and then Click "Save".
Alternatively, If you'd like to put the button in a post, select 'Make a Post' click 'Link' and paste your page's address into the post.
Contact
Feel free to provide feedback or offer any suggestions on how we can improve the free service.
Support and Suggestions:
getintouch@ko-fi.com