If you have a pending PayPal payment, the problem is often due to an issue with the email address you are using for PayPal. Please confirm the following points if payments are not showing on Ko-fi.
Check that the PayPal email address entered into Ko-fi Payment Settings is exactly the same as the email address you are using in PayPal.


Check you have verified your PayPal email address on the PayPal website, which usually involves clicking a link in an email PayPal send you to confirm the email address. Payments will often be in a Pending state until this is confirmed.


Check that you don't have any other notifications on the PayPal website.
Re-sending Ko-fi Notifications
If everything on your PayPal account looks fine, it could be that we failed to receive the notification from PayPal that the transaction happened.
Payment go directly to your account, but we rely on something called IPN (instant payment notifications) from PayPal to tell Ko-fi that a transaction happened. In some cases these are switched off.

The first thing to do is check your PayPal account to make sure IPN is not disabled (see screenshot for where to find it, under settings).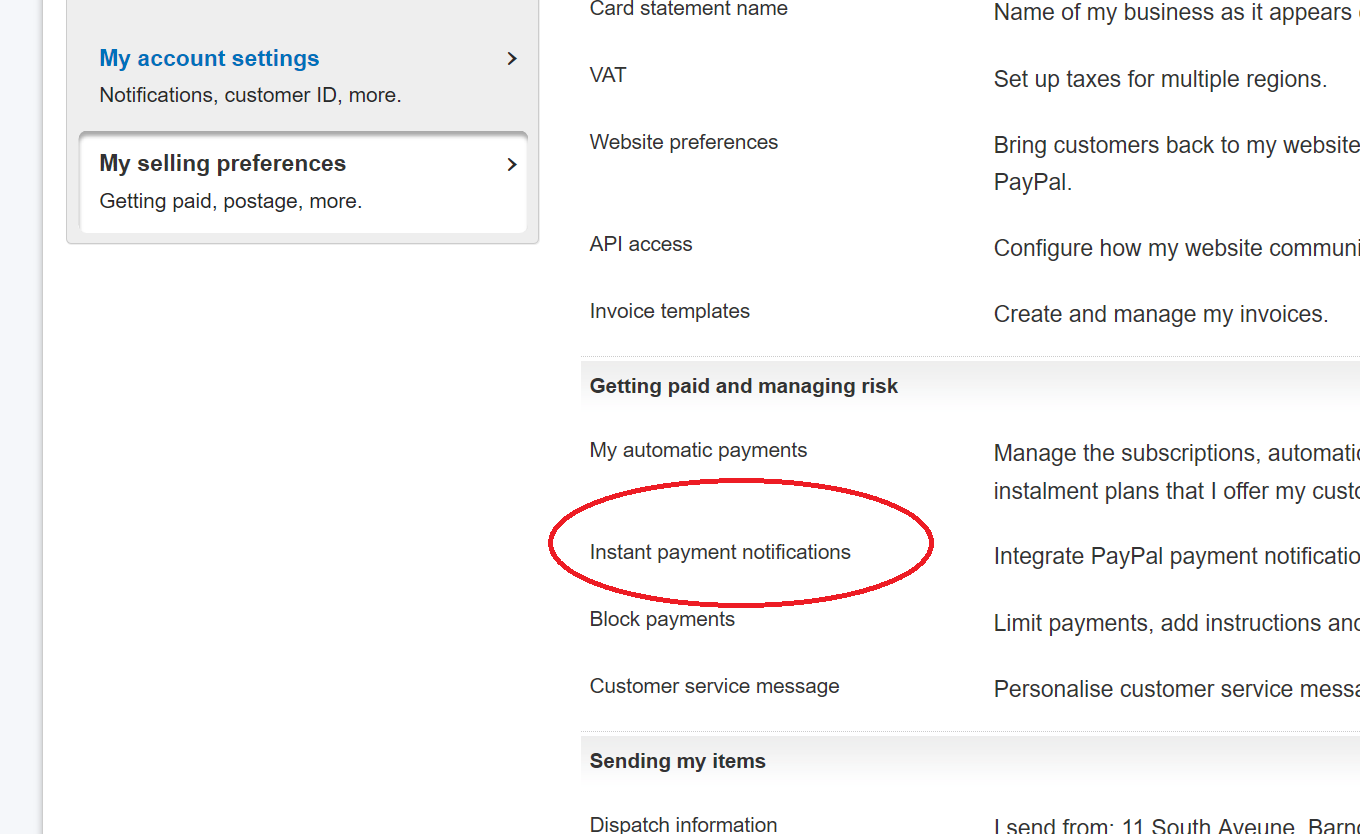 If it's disabled, then enabling it should fix the issue.
If it is enabled, you should see a link to a IPN history page, and you should be able to resend the Instant Payment Notifications from there. If the page asks for a URL before seeing the history page then you can enter https://ko-fi.com/paypalnotify.ashx to enable the history to load.