A Cover Image is one of the first things a supporter will see when on your page - use it as an opportunity to showcase some of your great work!
To change your cover image, head to your page and in the bottom right corner, select the drop-down arrow and select "Set Cover Image".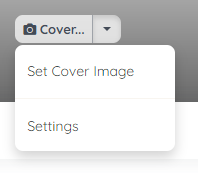 Drag the image you wish to use as your cover image, or click within the dotted line to open up your file directory to find the image you want to use and wait for it to upload.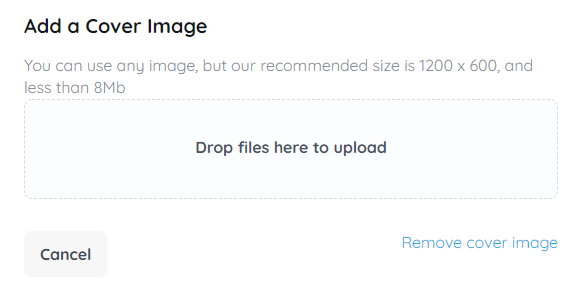 What's the recommended pixel size for a Cover Image/Banner?
You can use any image size/dimensions for your Cover Image/Banner, but we recommend 1200x600 pixels for the best viewing experience on mobile and web.