How do I set a Goal?
Goals are a great way to showcase your current support targets! To set a goal, go to your page and select "Add" on "Set Goal".

Add your Goal title e.g "New Webcam" and a Goal Description to summarise why you need your goal. It's a good idea to ensure the goal is relevant to the kind of content you create or to specify the unique scenario of the goal.
The Target amount should be the amount required for the goal to complete in currency and not the number of Ko-fi's. This is shown as a % to supporters.
The starting amount will help show supporters the amount of support you have already received towards the goal.
Ticking "Show Target Amount Publicly" shows the total target for support.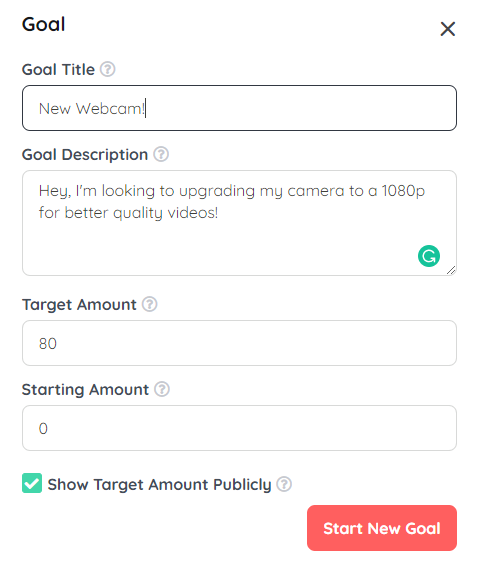 How do I edit a Goal?
If you wish to edit your current Goal, select Edit Goal in the top right corner of your existing goal.