Cancel Ko-fi Gold if you signed up with PayPal
(If you signed up with Credit Card please see instructions at the bottom of this article)
We are sorry you would like to cancel your subscription to Ko-fi Gold. If there is anything we can do to help you with Gold please email us over at gold@ko-fi.com
If you would like to cancel your Ko-fi Gold membership, you can do so at anytime from your PayPal dashboard and no further payments will be taken. You will still be able to enjoy the Ko-fi Gold perks up until the subscription renewal date.
Important Message from PayPal: If you don't cancel at least 1 day before the next due date, your payment might still go through.
To cancel, first log into PayPal and find the 'Pre-approved payment' for Ko-fi Labs Limited.

Click 'Manage Ko-fi Labs Limited payments'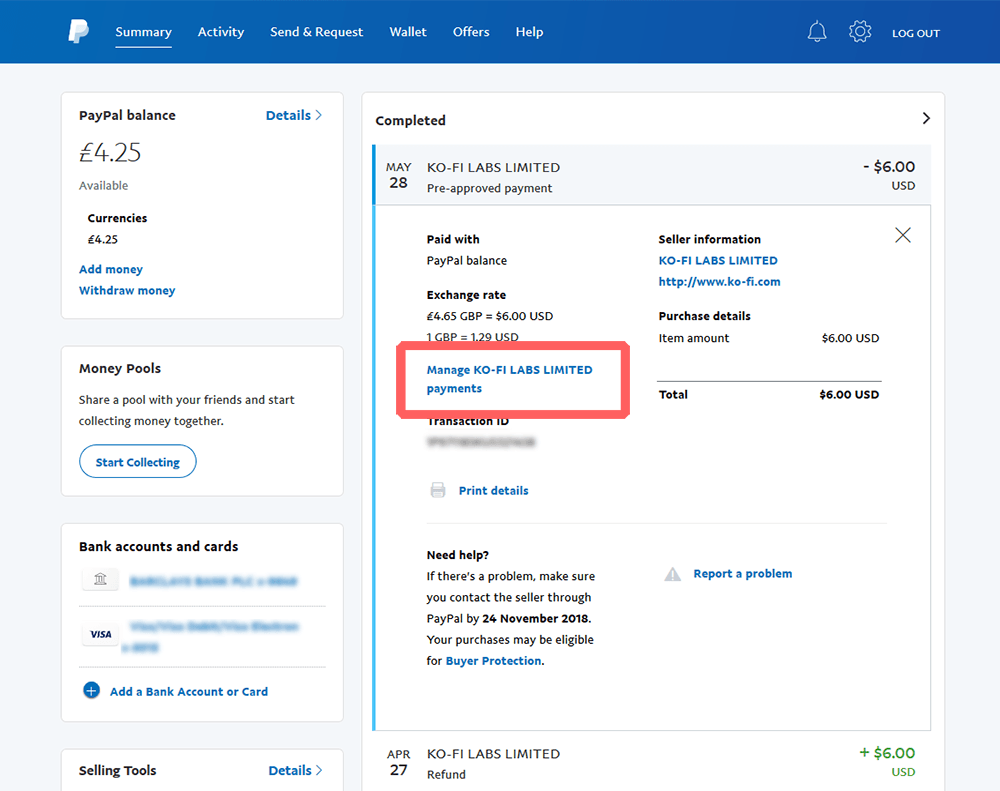 Click 'Cancel' to cancel the subscription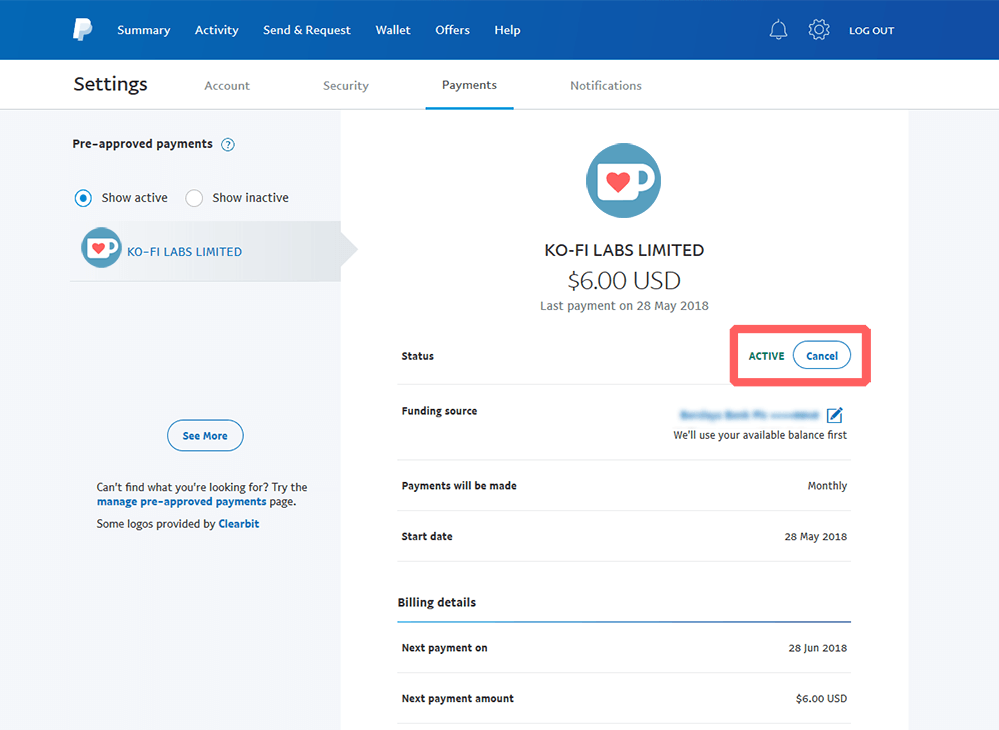 You will then reach a confirmation screen where it is possible to Cancel the Pre-approved Payment and your Ko-fi Gold membership will not renew at the next cycle.

Cancel Ko-fi Gold if you Signed up by Credit Card
If you signed up to Ko-fi Gold using a screen that looks like the below (i.e. not via PayPal) please follow these instructions.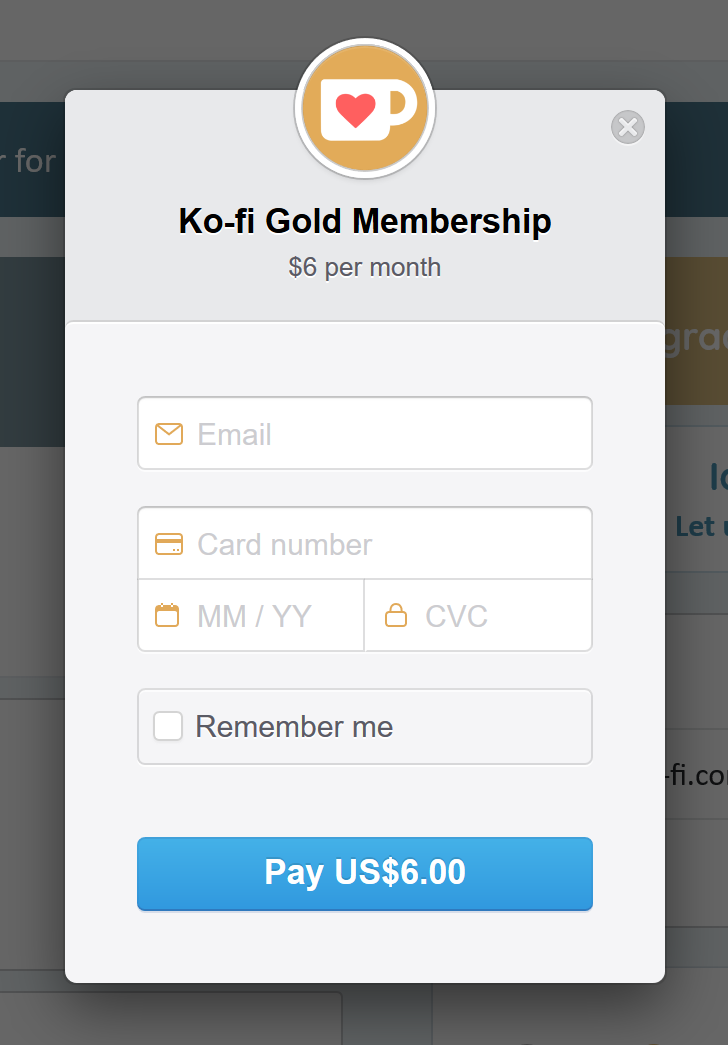 Go to https://ko-fi.com/account/manage  and click 'Cancel' next to where it says Ko-fi Gold Subscription.