Click here to create a free Ko-fi page. Just enter your email address and name.
You can share your page using the direct link, or by embedding the button code on your website.
Unlike Tumblr or a Wordpress site, you cannot add a button to your page, but you can link it in your feed.
How to Add the Link
1. Copy the Link to your page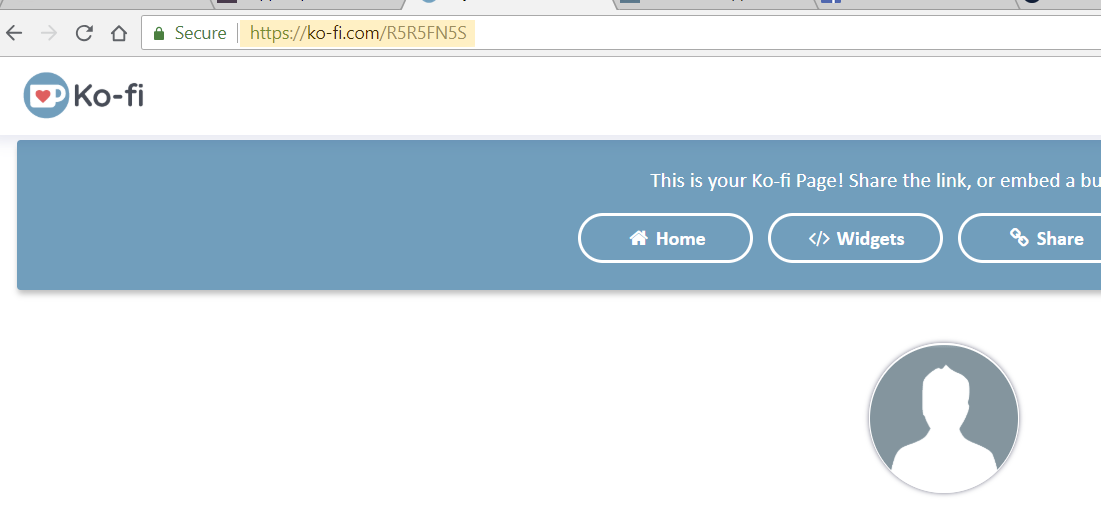 2. Begin to write a new post
3. Paste the link in the post, it should look something like this: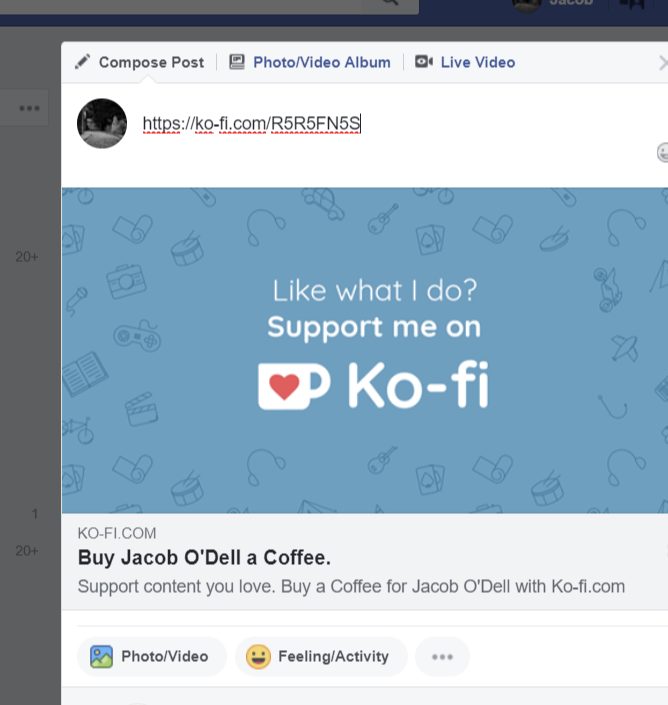 4.Note that Facebook statuses can very quickly get pushed down the feed. You could also add the link to your bio.