Thank you so much for considering gifting a creator Gold.
Ko-fi doesn't take a cut of donations and we don't show ads or do anything shady with Creator's data. Ko-fi Gold memberships fund Ko-fi. By gifting Gold you're helping the Creator and helping us run Ko-fi! 🙌
Why Should I Gift Gold to My Favourite Creator?
On average Ko-fi Gold members earn 3.4x more than free members. By gifting a creator Gold you're unlocking all the tools to earn more and share more with supporters like you.
Ko-fi Gold members can:

Share exclusive content just for supporter and subscribers

Build a monthly subscription income

Take Ko-fi Commissions with 0% platform fees

Open a Ko-fi Shop with 0% platform fees

Sell more products with larger file sizes

Share higher quality images and offer direct download


Change "coffee" to something else

Choose a shorter username

Update their page color

Try new features first and get priority support
How Do I Gift a Gold Membership?
You can find the "Gift Gold" button on the bottom of a Creator's feed on their page.

After selecting "Gift Gold", you will be able to choose whether you want your gift to be given anonymously or not.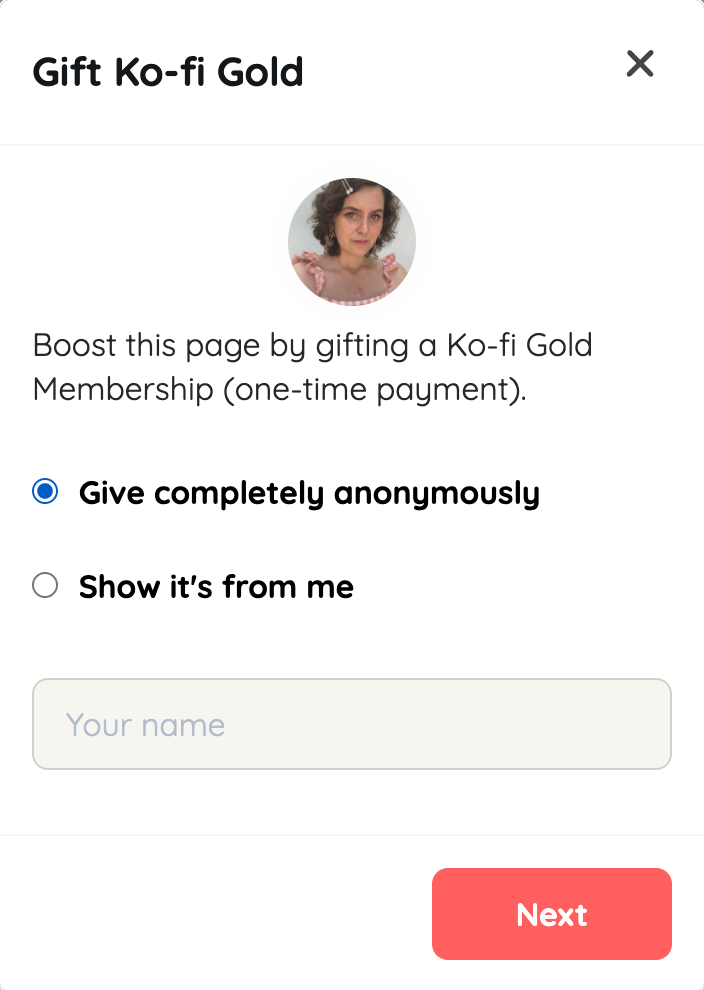 Choose if you want to gift the Creator a one or two-year Gold membership (this is a one-off payment, not a recurring payment).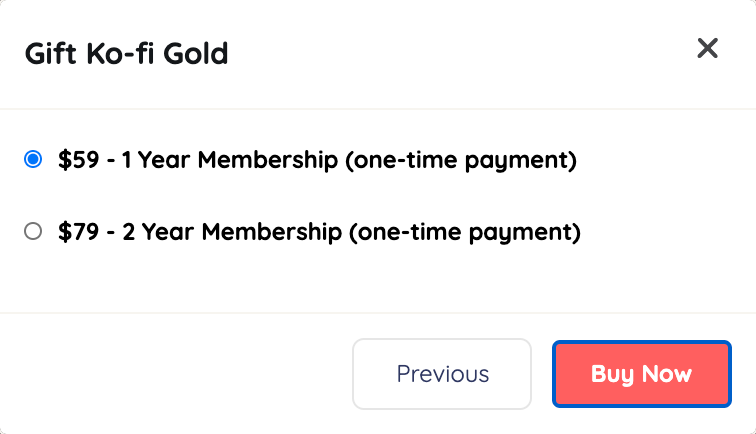 After gifting the Creator of your choice a Gold membership, they will receive an email to inform them about your gift.
Message if you chose to "Give completely anonymously"

Message if you chose "Show it's from me"

You will receive a PayPal receipt to confirm your gifted Gold, but gifts don't show on your Received & Given overview.
Find out more about Ko-fi Gold