Ko-fi doesn't take a cut of donations and we don't show ads. We fund the service with memberships to Ko-fi Gold.
You can now gift a Gold membership to any creator, straight from their page! Give your favourite creator extra features and support the development of Ko-fi by making them Gold.
Just click the gift icon in the Ko-fi Gold tile of the creator you want to give a membership to.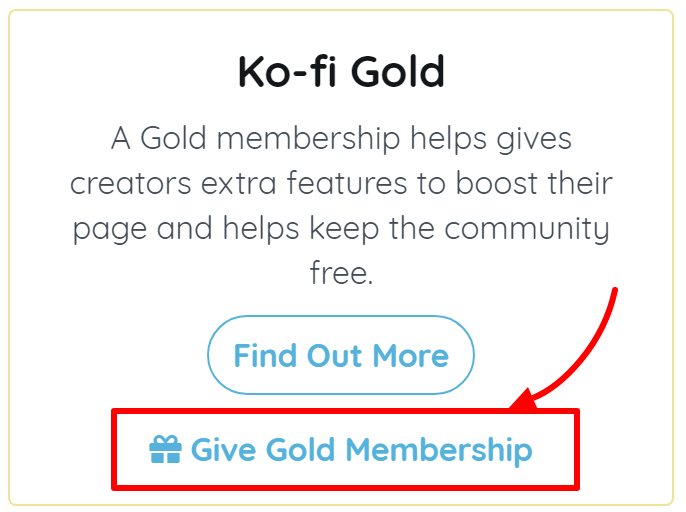 Gifted Gold Memberships are one off, pre-paid plans for either 1 or 2 years and they do not auto renew.
By Gifting Ko-fi Gold to a creator you are giving them access to lots of cool features. With Ko-fi Gold creators get a gallery upgrade with larger, downloadable images and tools to offer subscriptions and take commissions on Ko-fi.
Find out more about Ko-fi Gold.