You can change the preview image and text that shows on social sites when you share your page. Change it to reflect your own style, donation drives, new rewards or Goals!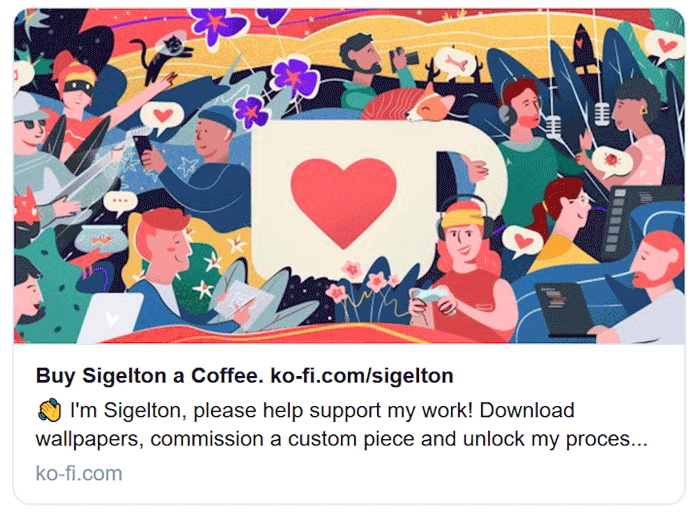 Tip: If your image isn't updating on social try adding "/" or "?" to the end of your page url. It works just the same and usually forces sites to update to show your new image much faster.
How to Change Your Preview Image
Head over to Settings > Page
Under Sharing Preview Image & Description select "Customize Preview".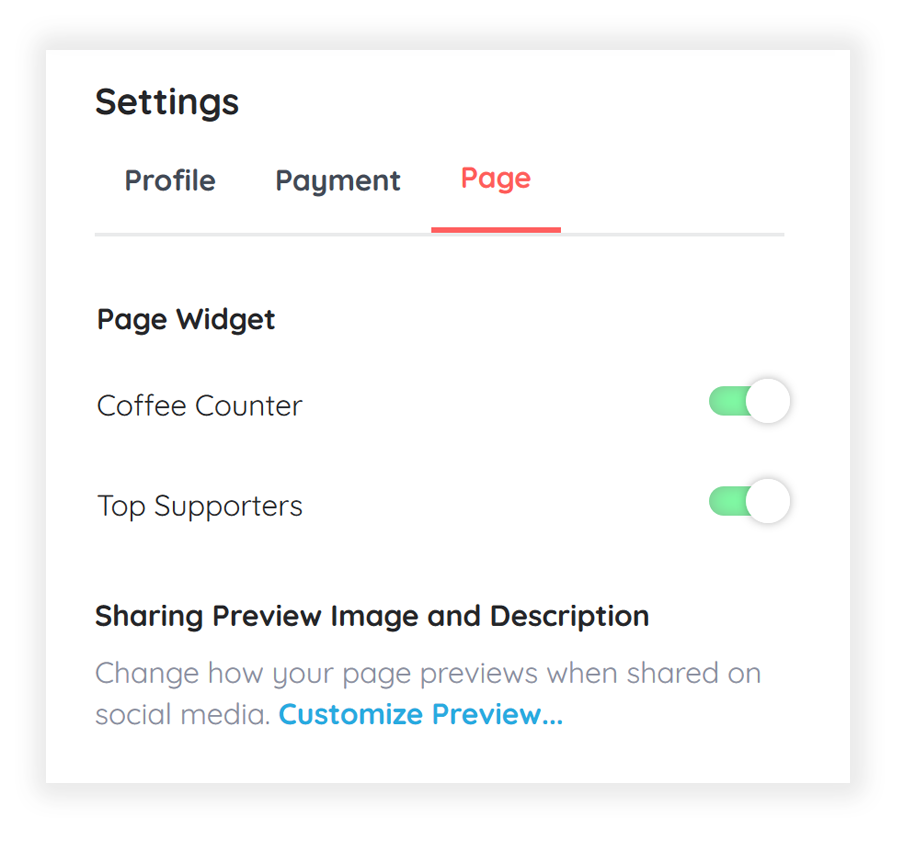 Images should be 2:1 aspect ratio to achieve the best results.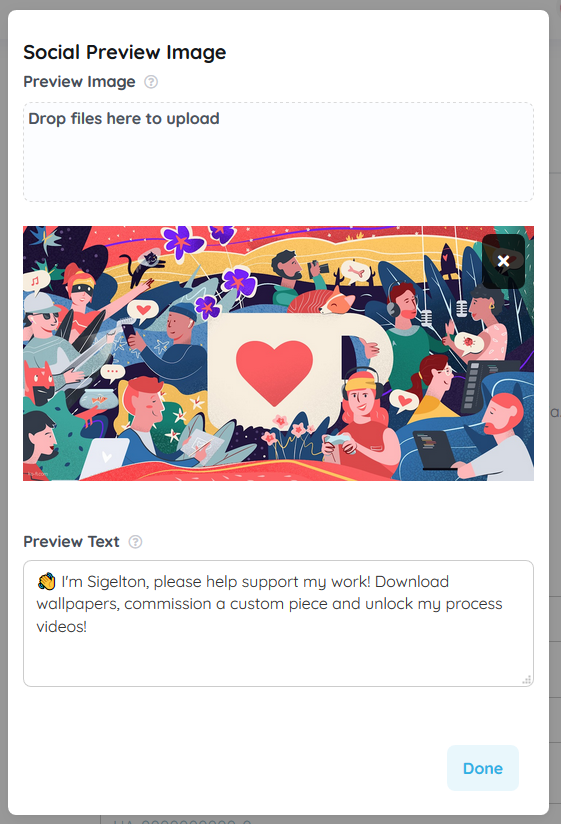 It can take a little while to update so you can try adding "/" or "?" to the end of your page url when you share it to encourage social sites to load the new image.
You can check how your page will display on sites like twitter using their card validator.
When to Update Your Preview Image
Try updating your preview image when you
🏆 Set a new goal / start a donation drive
🎁 Add rewards
🏁 Launch or update Commissions
🖼️ Just want the preview to look more like you!
We love seeing your custom preview images, make sure you share your page and tag @kofi_button if you're sharing on Twitter or Instagram!