Connect Ko-fi to Twitch for Payment Alerts
Get messages in your Stream Chat whenever you receive a payment on Ko-fi!
How to Connect Ko-fi to Twitch Chat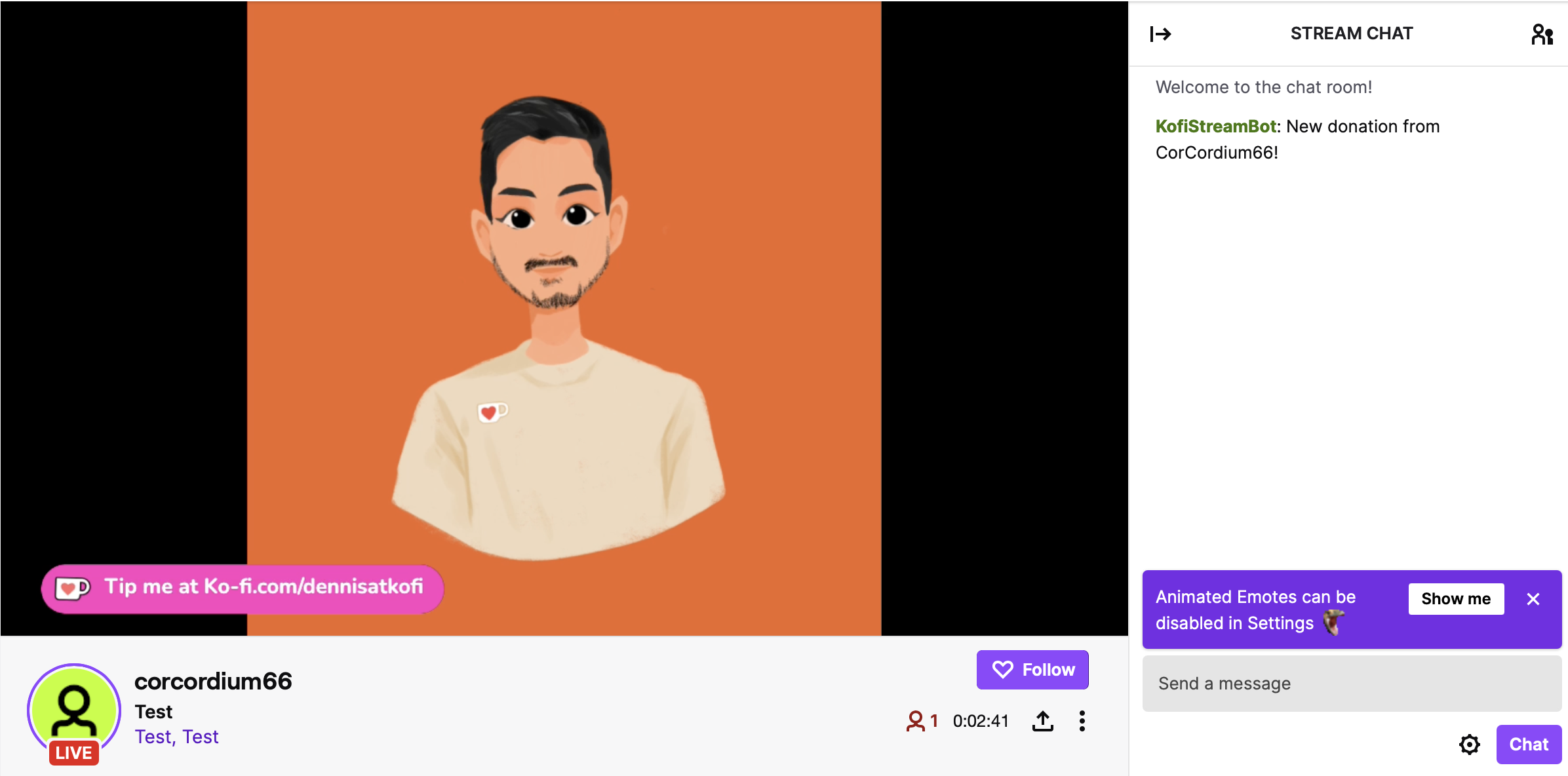 Head over to Stream Alerts > Scroll to the bottom of the page > Choose Connect To Twitch.

Ko-fi will ask for permission to access some basic information, to post alerts to your chat.
Once authorized, your payments will pop up on your chat and overlays.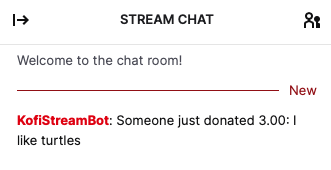 Learn more about how to use Ko-fi with Twitch.
Turn KofiStreamBot Into a Moderator
It's recommended you turn KofiStreamBot into a moderator. This will ensure that all alerts come through to your stream chat and are less likely to be marked as spam.
Give KofiStreamBot the moderator role by typing "/mod KofiStreamBot" into your chatbox and "/unmod KofiStreamBot" to remove the role.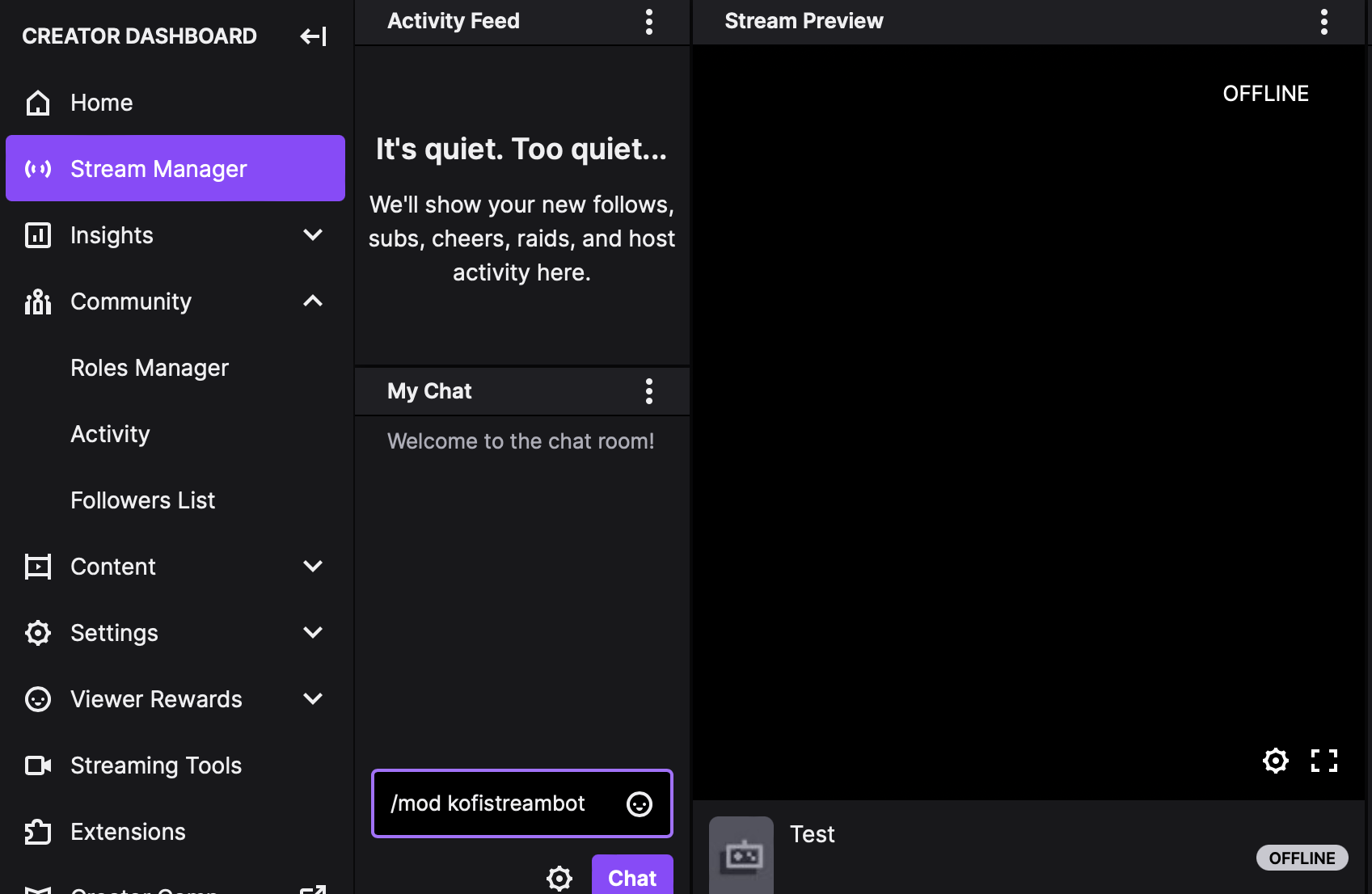 Alternatively, you can manage and view all the roles via Creator Dashboard > Community > Roles Manager.

Please help us by providing your feedback about our streamer tools.
FAQ
How Do I Change the Text That Displays in Chat When I Receive a Payment?
You can choose the message that displays when you receive a tip through your Stream Alert settings > Alert Text.
Use placeholders to show things like the Supporter's display name, the value of the tip, and the message they left when they supported you.
Tip: Learn more about everything you can do with Ko-fi Stream Alerts.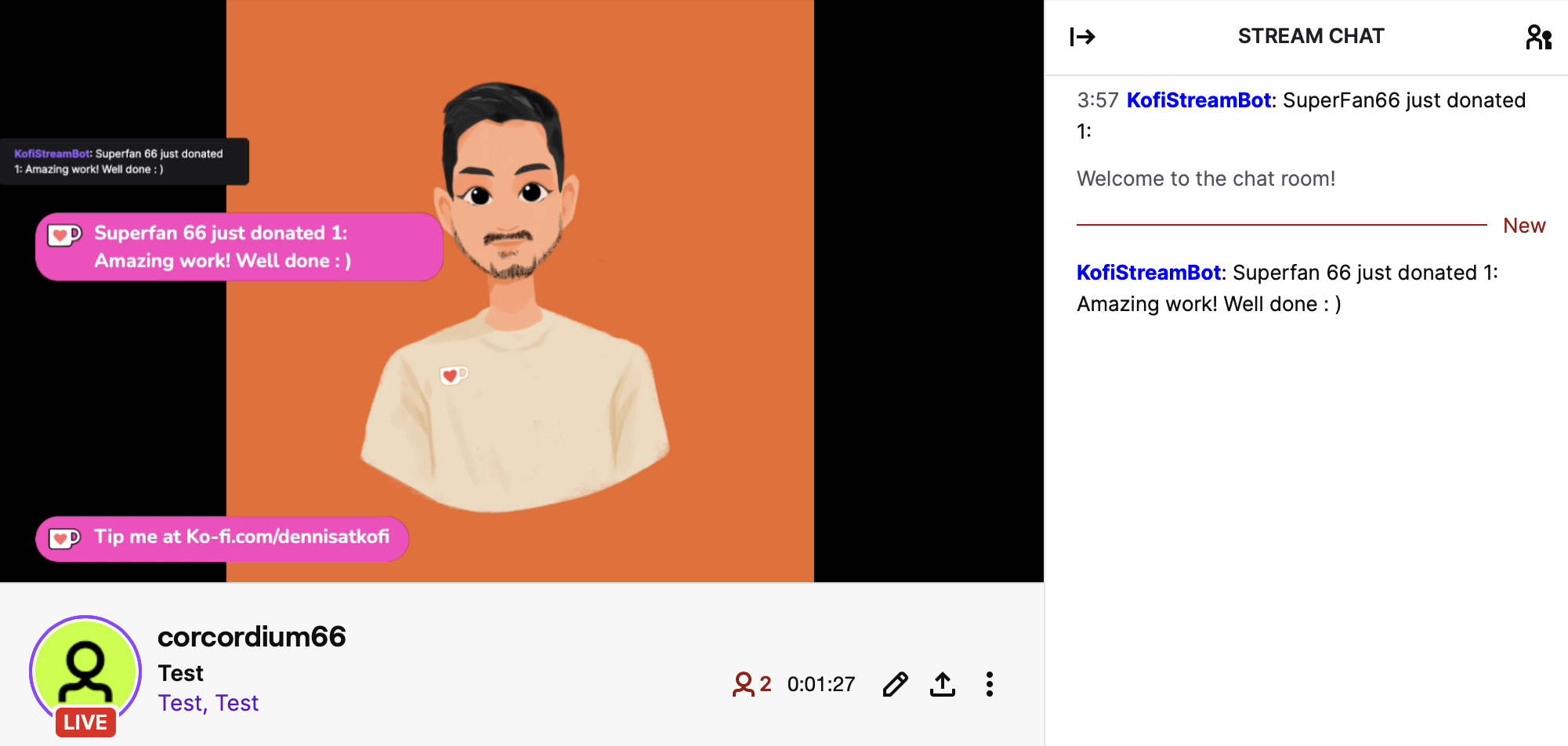 Can I Turn Off Chatbot Alerts?
Sure, in
Stream Alerts
just select the gear icon and toggle Chat Alerts on/off.
How Do I Disconnect From Twitch?
Click the Gear Icon > Disconnect.