Add a "Buy Me a Coffee" or "Support Me on Ko-fi" button to your WordPress site to invite readers to support your content. The plugin lets you add a button to any widget area or use the Shortcode [kofi] to add a button to any page or blog.
1. Setup your Ko-fi page
Click here
to create a free Ko-fi page, if you don't already have an account.
2. Install the plugin
Login to your WordPress admin and navigate to Plugins in left menu.
Click Add New in top

Search for 'Ko-fi' and find the plugin called 'Ko-fi Button'. Install and Activate the plugin.

3. Configure the Plugin
In the main WordPress admin menu navigate to Settings > Ko-fi Settings
Personalize the default settings to your own wording, colors and button text. These settings will be used in the Shortcode, but can be overwritten if you add a Ko-fi button in a widget area.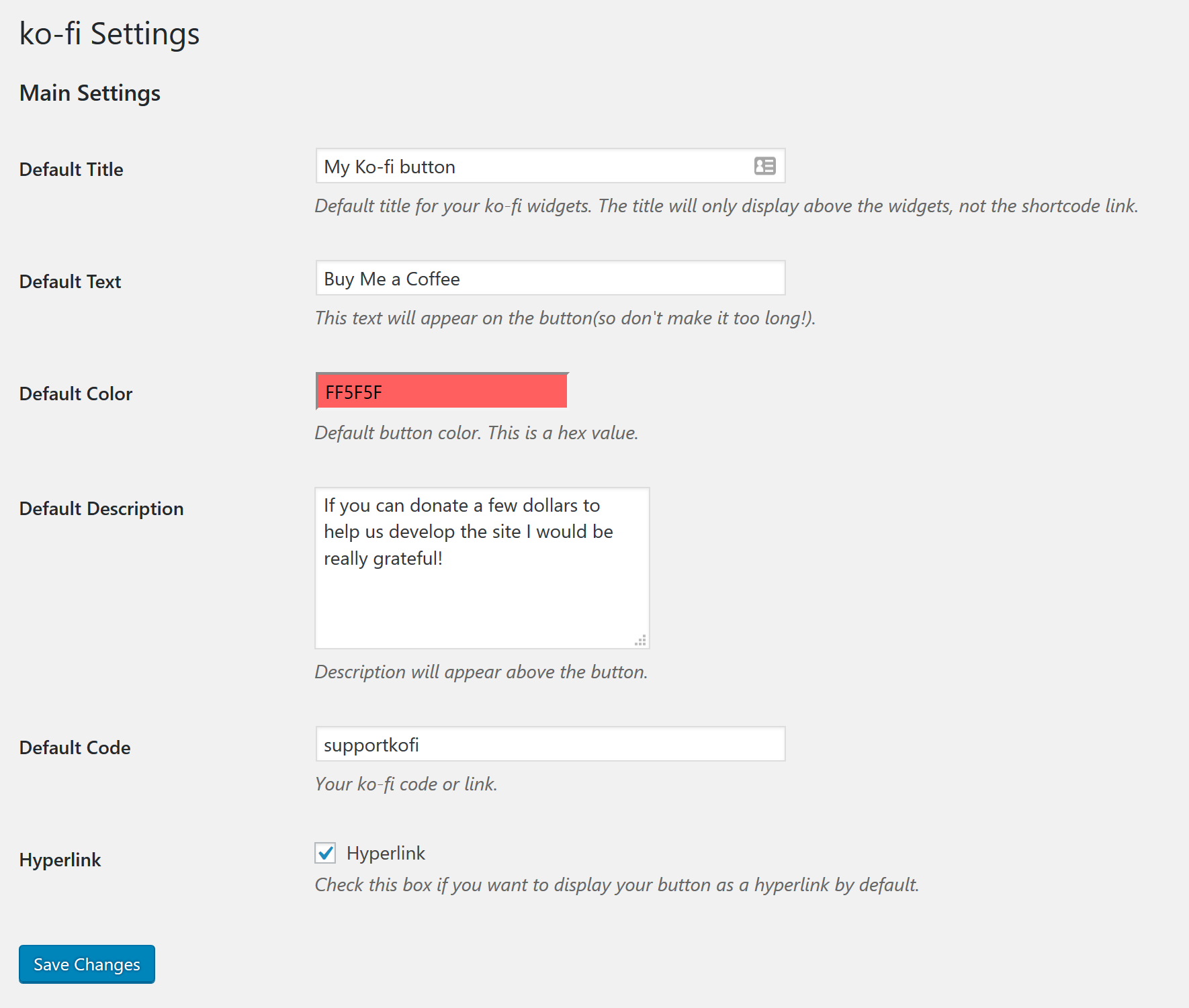 Default Code is your Ko-fi link. Use either your page name or your page ID e.g. supportkofi

4. Add a Ko-fi Widget to a Widget Area
Widget areas and sidebars are sections of your WordPress site where you can drag and drop functions such as search, category lists of blogs or galleries. If you want your Ko-fi button to be visible in your WordPress blog home page or footer area then it is often best to add a widget.
In the main WordPress admin menu navigate to Appearance > Widgets
Drag the 'Ko-fi Button' widget into any widget area or sidebar, update any settings you wish to change from your default plugin settings and click save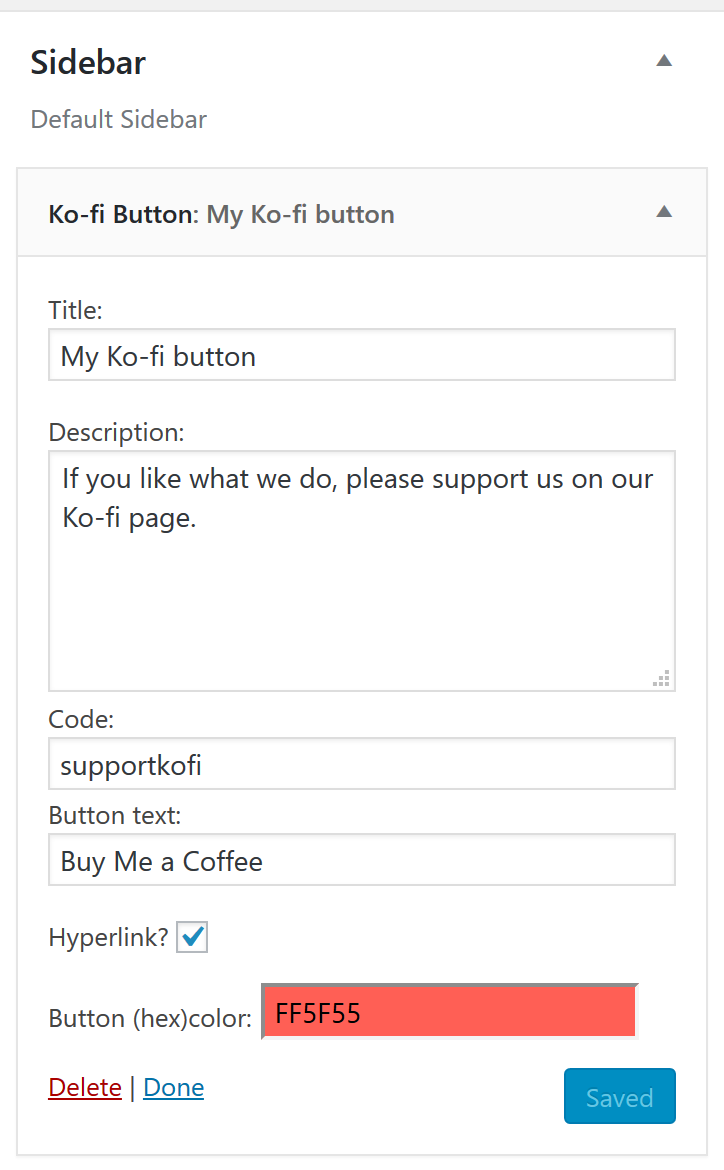 5. Add a Ko-fi Shortcode
Another way to add a Ko-fi button to your WordPress website is to use a Shortcode. A Shortcode is a great way of adding a Ko-fi button at the end of a blog post, article or page. A Shortcode can be added within any page or post and will use the default settings you have already set within Settings > Ko-fi Settings.
To add a Shortcode just add [kofi] to add your button to your page or post