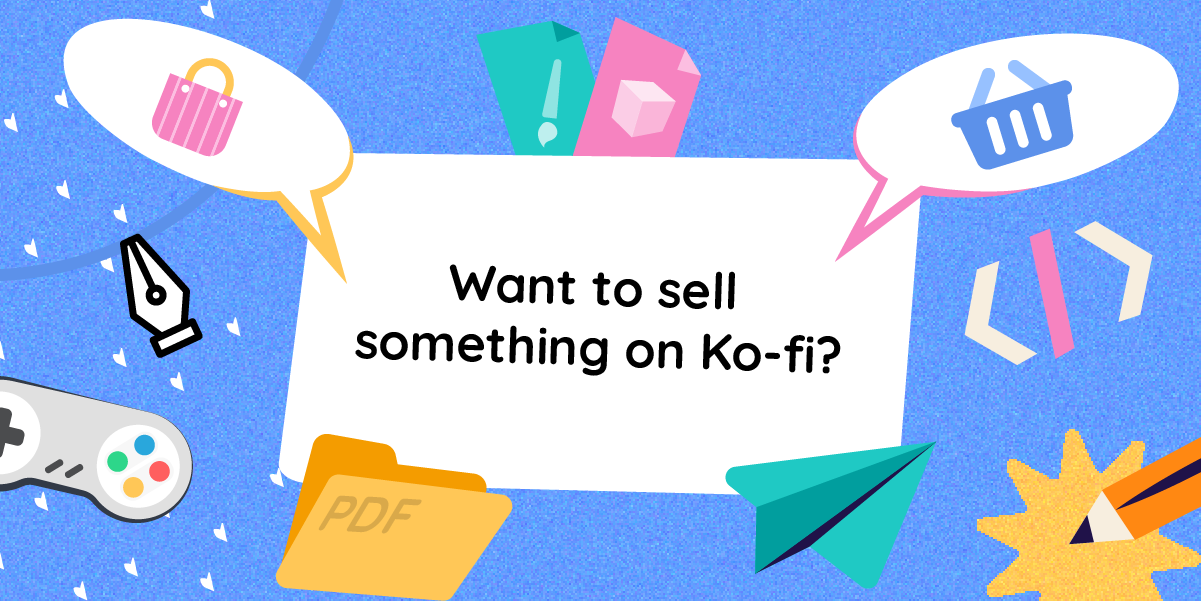 Ko-fi Shop (beta) is a brand new way to make an income on Ko-fi.
Start selling digital downloads like ebooks or hi-res artwork or physical things like merch directly from your Ko-fi page in just 60 seconds.
Unlike alternatives, Ko-fi Shop has 0% listing fees and 0% platform fees for Gold members and we never show Ads on your Ko-fi Shop either!
What can I sell?
Digital and physical items can be sold on Ko-fi. Here's just a few ideas:
Merch (stickers, t-shirts, postcards, notepads)
Hi-res files (artwork, wallpapers, photoshoots)
Links to unlisted YouTube video (tutorials, behind the scenes, WIP, exclusives, early access)
Software (plugins, extensions, brushes)
eBooks (guides, novels, comics)
Ko-fi Shop inspiration!
Mochi Buddies sell watercolor and sticker sets on their Ko-fi Shop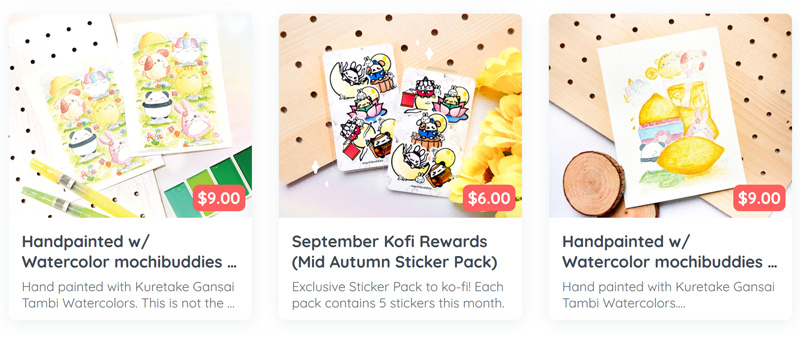 Long Cat Media use Ko-fi Shop to sell soundtracks and podcast merch!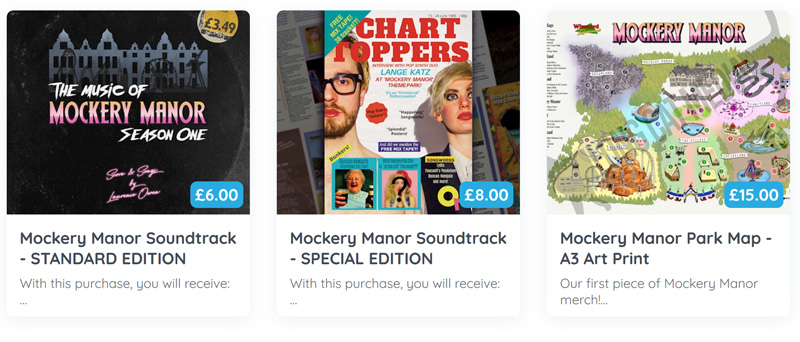 Elle Linton sells fitness videos on Ko-fi Shop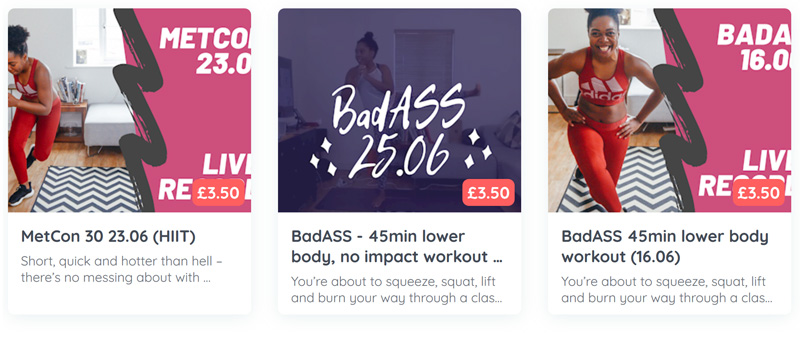 Getting your Ko-fi Shop set up
Head over to the Ko-fi Shop settings screen

The first time you set up Ko-fi Shop you'll be asked to Connect to either PayPal or Stripe. This improves the buying experience for your customers.
From the Ko-fi Shop settings screen you can

Open / Close your Ko-fi Shop
Add / Remove products
See how much storage you've used
Update your contact information
Connect / Disconnect to your payment providers
Update the image that shows on social when you share your Ko-fi Shop
Adding a Ko-fi Shop product in less than 60 seconds!
We want Ko-fi Shop to be the fastest, simplest, and most cost-effective way to sell your products. Here's how you can add your first product in less than a minute!
Frequently Asked Questions
What fees are involved?
0% listing fees for everyone!

0% fees for Ko-fi Gold members or 5% platform fee for Ko-fi free members (coming soon) to cover platform operating fees (donations are always fee-free).

PayPal and Stripe will also charge their normal commercial transaction fees.
When will I get paid?
Like everything on Ko-fi, payments are made instantly and directly to you.

It's your shop, they're your products so it's your money. No waiting for payout days.
Do I have to be Gold?
At the moment Ko-fi Shop is in early release for Gold subscribers, but it will soon be available for everyone.
We're working with our Gold sellers to make some initial improvements.
If you're super eager to launch your Ko-fi Shop now, you can subscribe to
Ko-fi Gold
and you will automatically access Ko-fi Shop.
What do buyers receive after they pay?
Purchasers get an email from us which will also include any download links for digital items.
How will I know when I've made a sale?
You'll get an email from Ko-fi and we've added an 'Orders' tab to the Received & Given section of Ko-fi to allow you to see shop items and commissions separate to donations.
Do you produce physical items for me?
No your Ko-fi shop is run by you so you'll need to produce and ship the items you sell on shop.
How does shipping work?
For physical items you can create your own shipping costs that get added to the item price.

You can decide where you're happy to ship to and create different shipping rates for different territories.
What about taxes?
For now the pricing you add to Ko-fi shop needs to include all relevant sales tax, VAT, export fees etc.

PayPal and Stripe provide downloadable reports to help with reporting VAT and tax.