How to Share a YouTube Video on Ko-fi
Share your exclusive videos and tutorials, behind the scenes content, event recordings, speed painting or early access YouTube videos with your Ko-fi followers, supporters or subscribers.
How to Share a YouTube Video on Ko-fi

Upload your video on YouTube
Make sure you set the visibility as Unlisted if you only want your Ko-fi audience to see it.


Copy the Video link

Login to Ko-fi, go to your page, then go to "Create" and "Post Something" then choose Video
Paste your video link into the Url field
Add a title and description for the post

Choose your audience. Recent supporters & members include people who've supported you in the last 30 days and anyone who supports you monthly.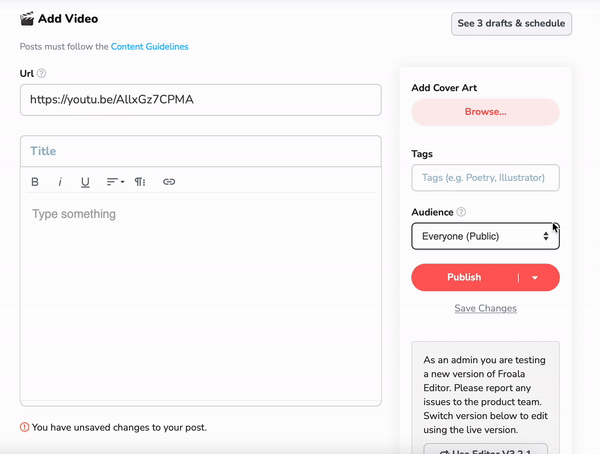 You can choose to Publish your post or using the drop down preview your post.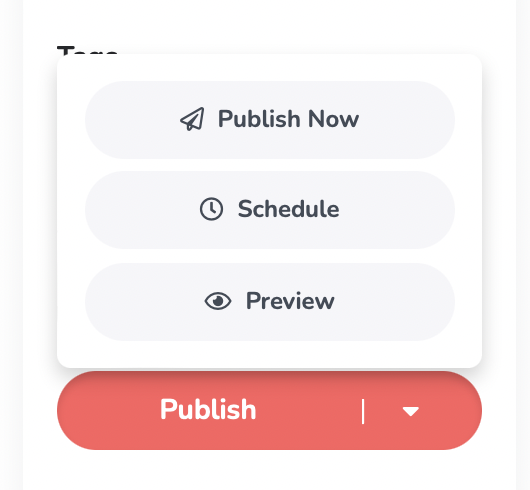 You are able to share the link after you post your video. We'll also send your followers a message to let them know you've added a new post.