Does Ko-fi Have an API or Webhook?
I Want to Use The Ko-fi API For My Page
Ko-fi's API currently allows you to send transaction data to third party applications via a webhook. You can find more information on our webhooks page.
Example information that can be sent via the Ko-fi webhook can be found below.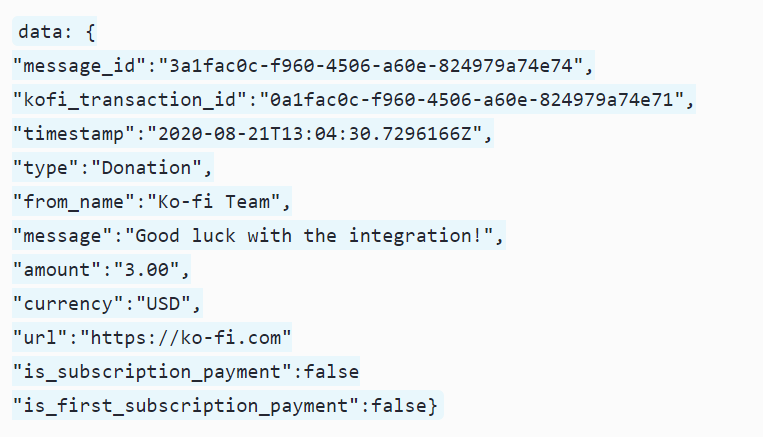 I'm a Business/Provide a Service And Wish to Integrate Ko-fi
If you would like to discuss integrating Ko-fi with your own service or platform, please contact info@ko-fi.com and we will follow up.