Setting up Discord Rewards
Discord is one of the most popular voice and text apps for communities. If you run a Discord Server you can automatically reward your Ko-fi supporters with Discord roles for one-off supporters or monthly members!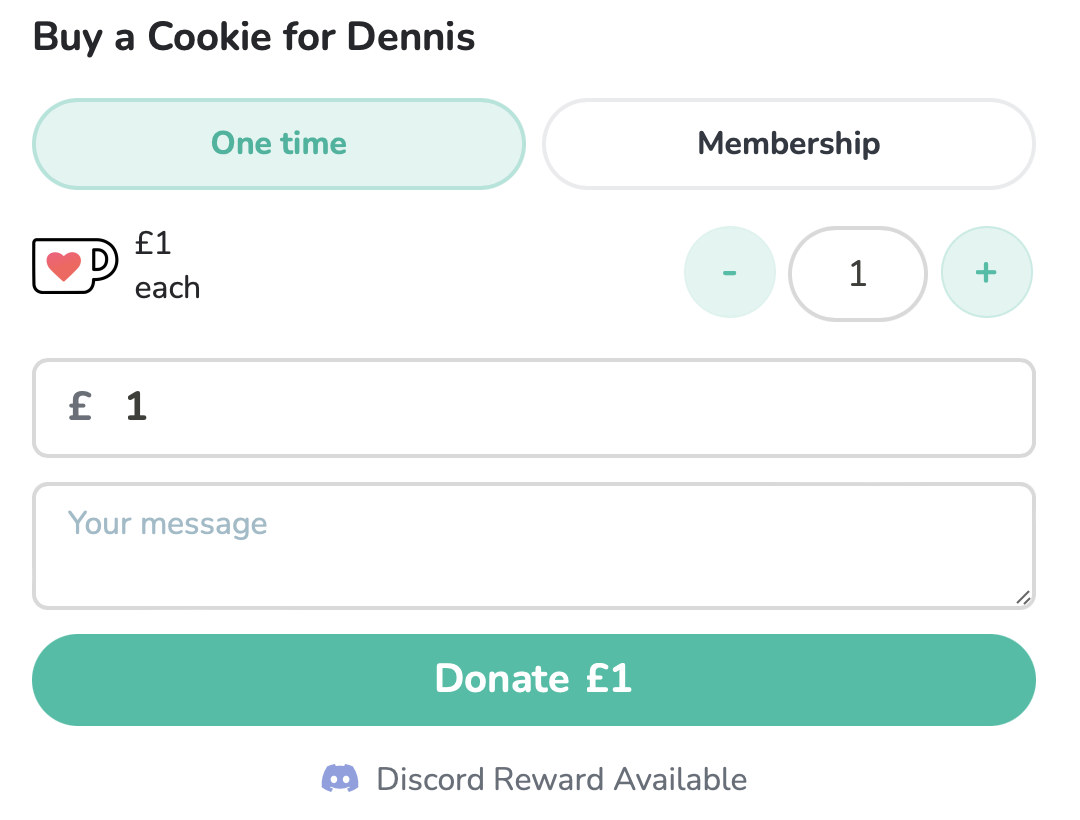 Setting up Discord Roles
Click "Connect Discord Server" in your Discord Settings, login to Discord and select the server that you want to connect and click "Continue".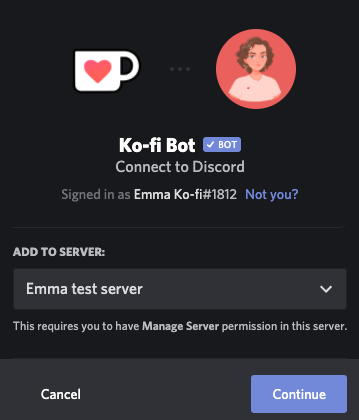 Next, you will need to authorize permissions for Ko-fi to Manage Roles and Create Invites, make sure to keep these selected and then click "Authorize".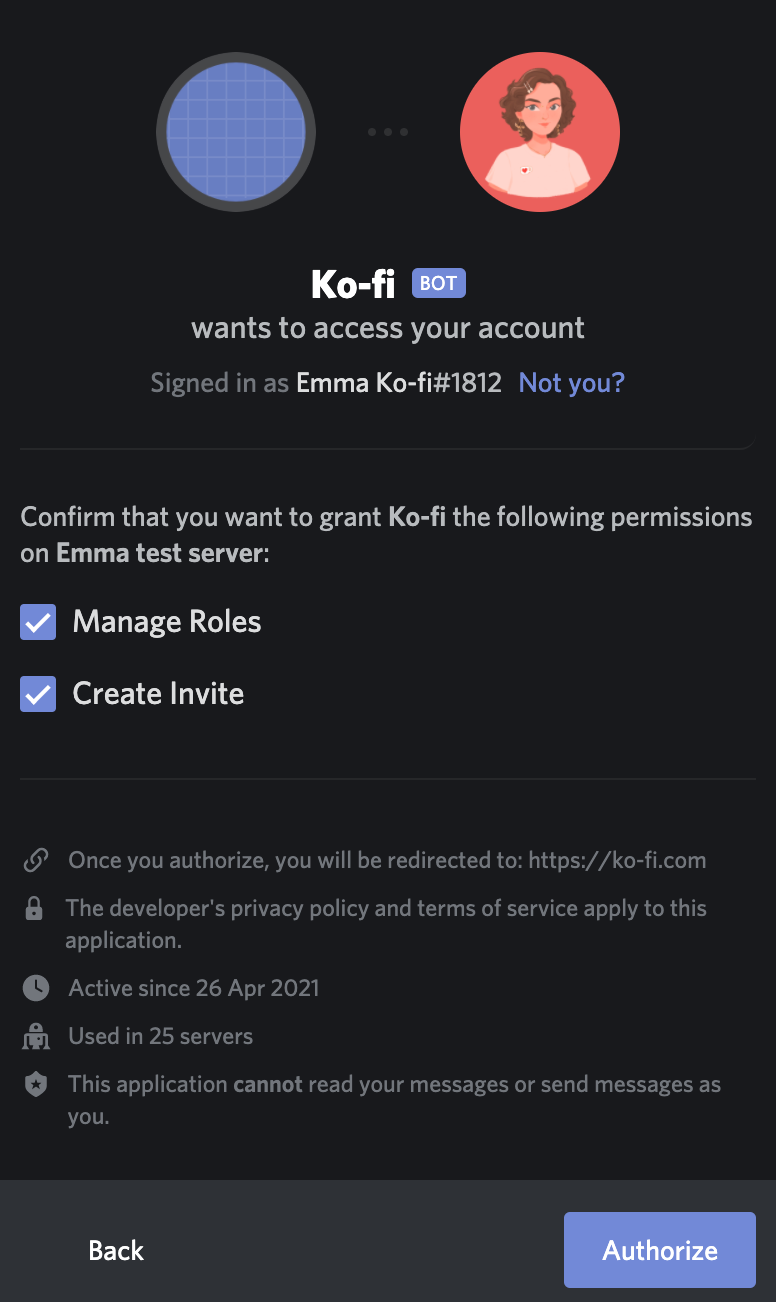 You will then see that your Discord server has been successfully connected to your Ko-fi account.

You can disconnect from Discord at any time by clicking the "Connected" button.
Make Ko-fi Bot the Top Role
Please, make sure that the Ko-fi bot is at the top of your Roles and do not change its permissions to ensure that all your Discord Roles get assigned correctly.

To learn more about how to set up Roles in Discord, make sure to read their How do I set up Permissions? article.
Assign Roles to One-Time and Recurring Members
You can now assign Discord Roles to your Supporters, Monthly Subscribers and Tier Members.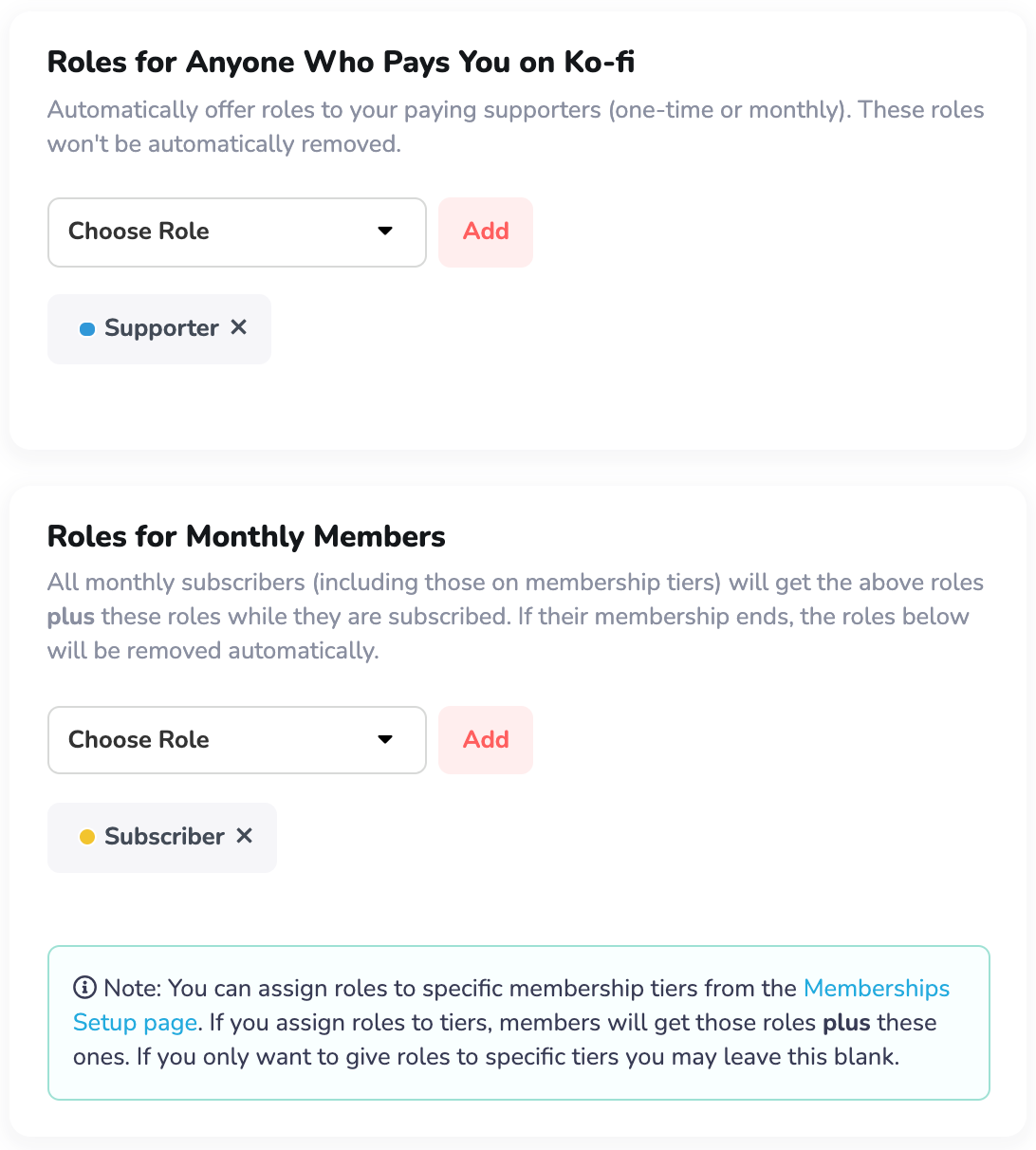 How to Assign Specific Roles for Tier Members
Within Memberships settings, you can add Discord Roles to any existing Tier. You'll also have the option to give add a Discord role when you add a new Tier.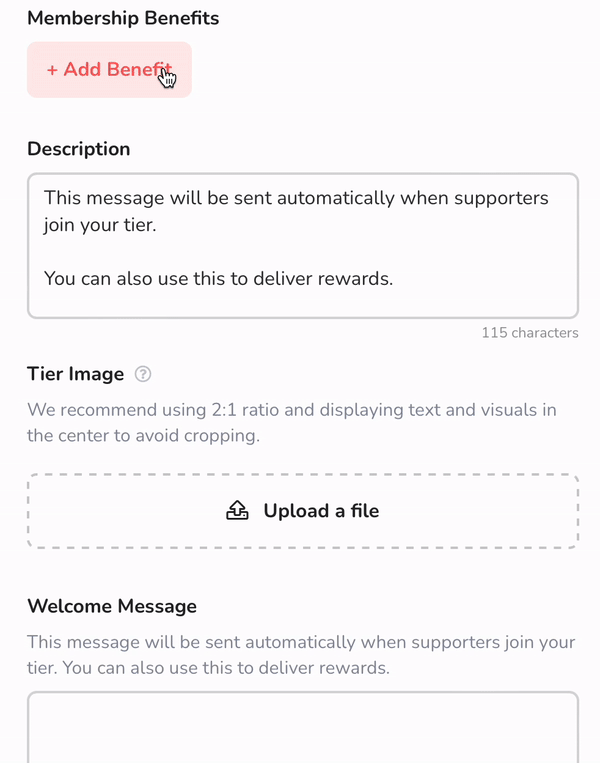 My Supporter/Member does not have the role on Discord?
A few things to check which might solve the issue:
Make sure that your Discord server is connected in your Discord tab.

Note: You can reauthorise Discord again by clicking "Connected" and logging into Discord.

Check that the roles that you are offering are set up properly, check your Discord tab and your Membership Tiers (as above).
We'd recommend Ko-fi Bot to be on top of your permissions list in Discord to assign and remove roles.
You can also offer your Supporter to check through our help article on How to Join a Creator's Discord Server.
If you have gone through the checklist and you have not found a solution, please do raise a support ticket.
Frequently Asked Questions
Will my existing Monthly Subscribers/Members get access to their Discord Roles?
Yes, the Discord Roles will automatically be assigned to existing Subscribers or Members when their next payment is taken.
One-off supporters who supported you prior to setting up Discord are not assigned Discord Roles (they will need to support again)
Is it be possible to add Discord Roles to Memberships?
Yes, you can set up different roles for each one of your Membership Tiers.
Do Role privileges expire for one-off Supporters?
No, these roles do not expire. If necessary, you will have to remove their privileges manually within Discord.
Do Role privileges expire for Monthly Subscribers and Tier Members?
Yes, when a Subscriber or Member cancels their subscription their Discord Role will expire at the same time their subscription does.
Can I manage a Discord Role's permissions?
Yes, you can manage permissions for all your Discord Roles in your Discord server's settings.
Why is Ko-fi Bot appearing offline in Discord?
It is normal for Ko-fi Bot to appear offline, the bot can invite users to your server and assign roles while it is offline.
Authorising the bot to join your server will give it all the required permissions for it to work, makes sure to not change any of its settings and permissions.
Does my Supporter need a Ko-fi account to claim a Discord role?
Yes, a supporter needs a Ko-fi account, learn more with our article
here.
What happens when my Member's payment is overdue?
A Supporter with an overdue status means that the recurring charge has failed and will immediately lose their Discord role but stay in your server. Once they successfully pay the charge, Ko-fi Bot will reassign their role.
You can advise Supporters to read our Supporter FAQ when a subscription goes overdue.
Will my other Discord bots interfere with Ko-fi Bot?
Other bots might interfere with the Ko-fi Bot if these other bots manage user permissions.
Make sure that Ko-fi Bot has "Create Invite" and "Manage Roles" permissions.
How can I find a Supporter's Discord username?
You can find out a supporter's handle by downloading your CSV through your
Payments and Orders tab
or your
Members Tab
.
Navigate to the "Discord Username" column on the spreadsheet.