Creators can offer Discord roles as a reward for one-time support or joining their membership. Once you've supported a creator offering Discord roles/invites, you can claim the role directly from the creator's page.
Go to the Creator's page by direct link e.g. "ko-fi.com/supportkofi" or through your Payments and Orders tab.

Click 'Connect to Discord & Claim' in the green box: You'll need to have a Ko-fi account and be logged in.

Sign in to Discord and Authorize Ko-fi Bot to add and remove Discord roles for you.

Your role should now be applied in Discord and displayed under Discord Benefits on the Creator's page.
I Cannot See the "Connect Discord and Claim" Button?
First, check that your Discord account is connected to Ko-fi. Then to claim the Discord role you will need your payment to the creator to be associated with a Ko-fi account, and you will need to be logged in with the same account from which you paid.
Try logging into Ko-fi and checking your payment and orders tab to locate the payment to that creator.
If you paid as a guest in the last 72 hours (without creating an account), you will have received an email relating to that payment with a button to allow you to link that transaction to your Ko-fi account or to create a new account.
If you paid as a guest more than 72 hours ago, or the link is not working, please raise a support ticket for assistance linking the transaction to your Ko-fi account.
My Role Appears on the Creator's Page but Is Not Assigned?
Head to the Discord Tab > Press the "Connected" button > Click here to re-authorise Ko-fi Bot to assign roles.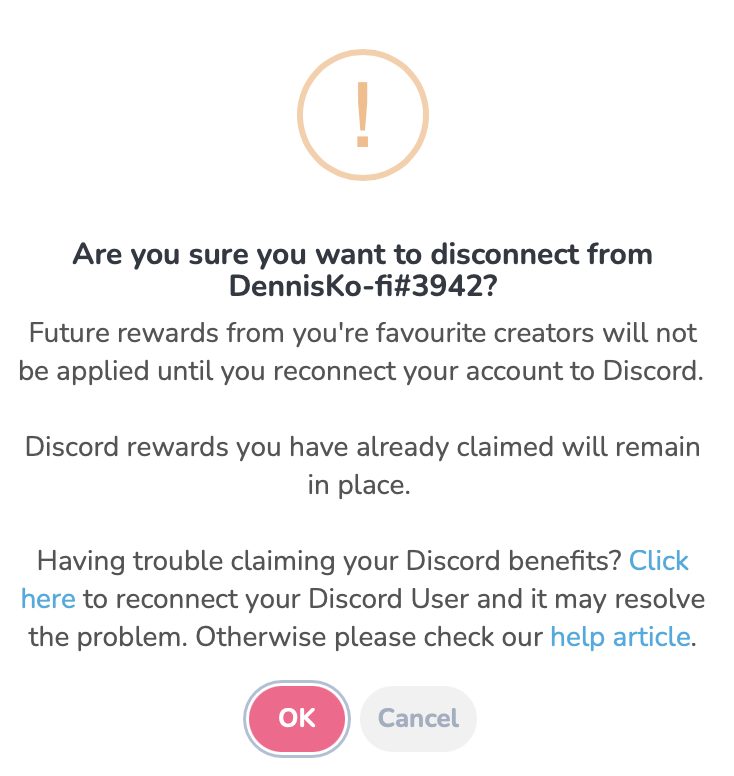 If this does not work, please contact the Creator directly and ask them to check their Discord settings with Ko-fi.
Head over to their page and press "Send Message".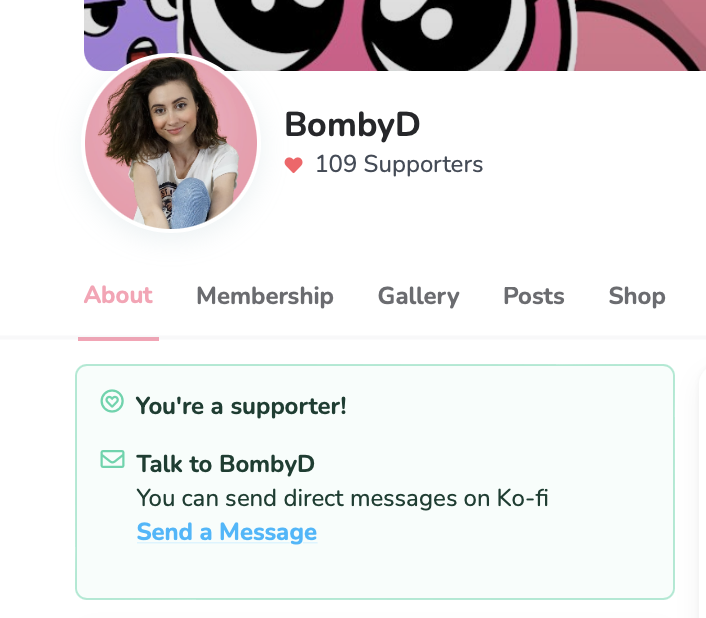 If the Creator cannot help you, please raise a support ticket.
How Do I Disconnect My Discord Account From Ko-Fi?
Head over to your Discord tab > Press the "Connected" button to disconnect.
Note that you will just remove the authorisation for Ko-fi Bot to amend your roles. Disconnecting your Discord account will not remove your roles assigned on the Discord servers.
How Do I Disconnect Ko-fi Bot Assigned Discord Roles From My Discord Account?
Ko-fi updates Discord roles based on your payment status, so if you are eligible for a role, Ko-fi will continue to assign that role.
You'll need to disconnect your Discord server from Ko-fi and then remove your role or leave the server on Discord.
You'll also can just wait for your subscription to be cancelled if applicable and your role will be removed by Ko-fi Bot.
Any other questions? Please raise a support ticket.