I See a PayPal Error When I Try to Support Someone
Payments on Ko-fi are processed directly by PayPal (or Stripe if the creator is offering a card payment method). Unfortunately, payment errors could occur due to problems with either the Supporter sending the money or the creator receiving the money. If you see a message like this there are a few things you can check.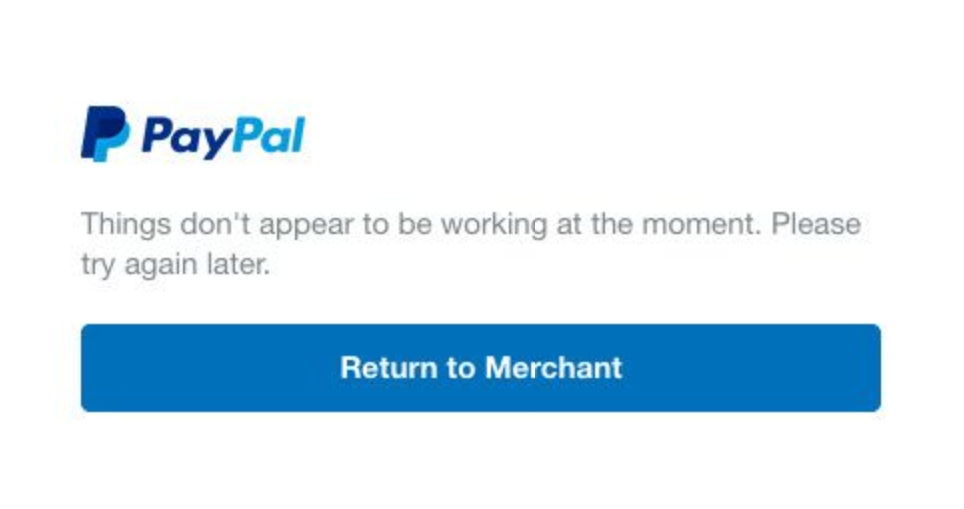 PayPal Error When Setting up a Monthly Recurring Donation
If you saw the error when trying to set up a monthly donation to a creator, it's usually because the creator is using a legacy version of Memberships which requires a PayPal business account. It's a free upgrade, but not every creator does it before offering monthly recurring donations.
Creators can either simply connect to PayPal on Ko-fi so they can accept monthly recurring donations in a personal PayPal account or upgrade their PayPal to a business account.
As a subscriber, you will need a verified bank account or credit card to your PayPal account to create a recurring donation even if you have enough cleared funds to pay the recurring amount. Check that's all set up in your PayPal account and give the monthly donation another try if you updated something.
Things to Check as a Supporter / Payer
According to PayPal if you see an error when trying to send money on PayPal it could be due to:
Your PayPal email being unconfirmed.

An issue with your funding source (an insufficient balance or declined transaction.

A limitation has been placed on your account or a security check is needed.
Log in to your PayPal account on a desktop (not the PayPal mobile app or mobile website) and check if you have any notifications relevant to these limitations.
Things Creators Should Check
Check you have connected to PayPal. Visit Memberships and click 'Connect' to link your Ko-fi to PayPal and ensure you're using the latest PayPal integration.
You should also log into PayPal (desktop website not App or Mobile versions of PayPal dashboard are recommended) and check:
Your email has been verified.

No other restriction messages are showing on the PayPal dashboard

They've allowed international currencies on PayPal.