My Supporters See a PayPal Error
Ko-fi does not process payments directly, supporters pay you directly using PayPal or Stripe.
Seeing an error like this when supporters try and pay you suggests there is an issue with your PayPal account.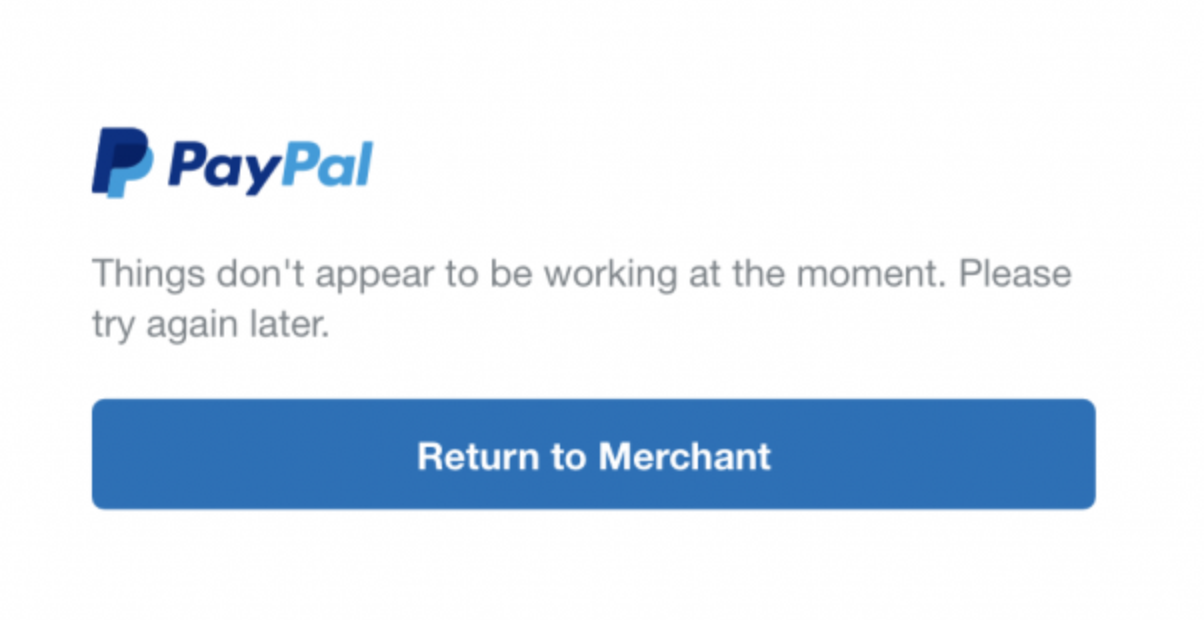 The most common reason for this kind of problem is your PayPal account isn't verified. This means your email and/or bank account haven't been validated by PayPal.
3 Steps to Verify Your PayPal Account
Check the PayPal email you're using on Ko-fi (Settings > Payment) exactly matches the email you use on PayPal. This is usually the email address you use to log in to PayPal.
Check the PayPal email you are using is verified on PayPal. Log in to PayPal on desktop (not the mobile site or app) and visit Profile > Email Addresses. If you see the word Unverified or Unconfirmed, you should find the confirmation email from PayPal from when you added the address and click the confimation link.
Make sure you have Verified your PayPal account with your bank too.
More Ways to Troubleshoot PayPal Errors
Log in to PayPal (desktop website is recommended) to see if you have any account notifications or restriction messages.
See if a direct payment can be made outside of Ko-fi directly using PayPal. Copy your PayPal email address directly from Ko-fi Settings > Payment and use a different PayPal account to try and send yourself a small payment.
Contact PayPal to confirm there are no restrictions or issues with your account.
Contact Ko-fi
Still having trouble? Get in touch with Ko-fi Support!