Manage Your Subscriptions on Ko-fi
To see your active subscriptions, Log in to Ko-fi, in the menu select ... More to expand the menu then choose Account & Billing.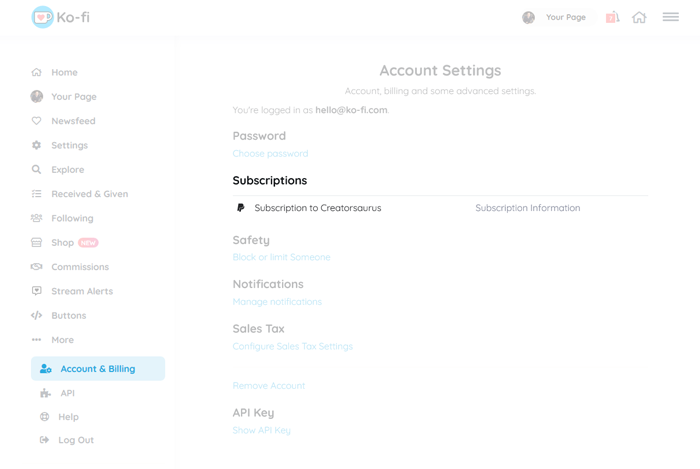 Manage all subscriptions and memberships you made using a credit card here, some subscriptions made using PayPal will need to be canceled in your PayPal account directly.
If you do not see the subscription listed in Account & Billing please follow the steps below.
If You Subscribed Using PayPal and Don't See Your Subscriptions Listed in Account & Billing.
If the subscription is paid by PayPal, you need to cancel it directly on PayPal. We recommend logging in to PayPal on desktop as the PayPal App and mobile site don't usually show subscriptions.
Note: Ko-fi Subscriptions are called "Pre-approved payments" on PayPal.
Cancelling a Subscription From a PayPal Personal Account
Your Pre-approved payments can be found in PayPal's Payments > Settings. Choose View next to the Manage your pre-approved payments section: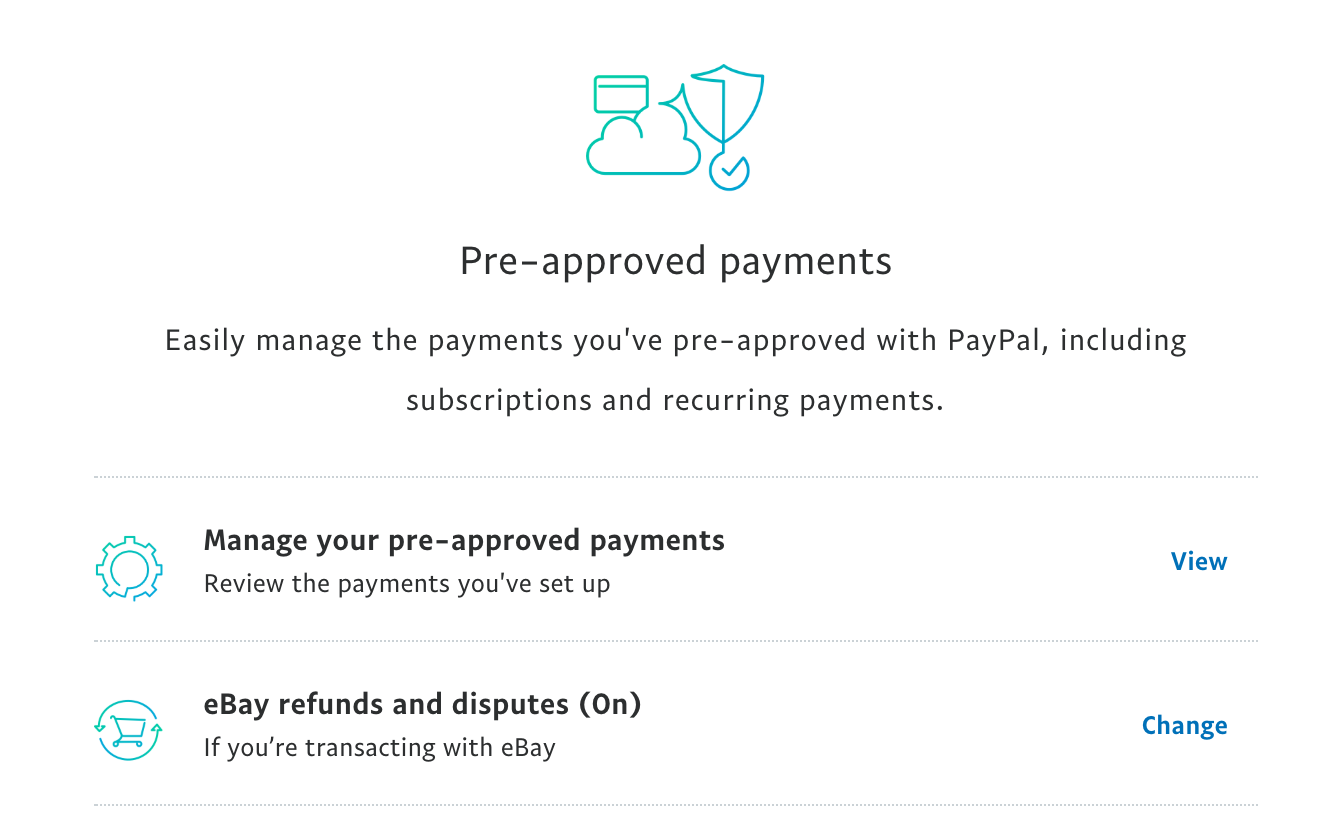 A list of your Subscriptions will now be visible. Select the Subscription you wish to cancel: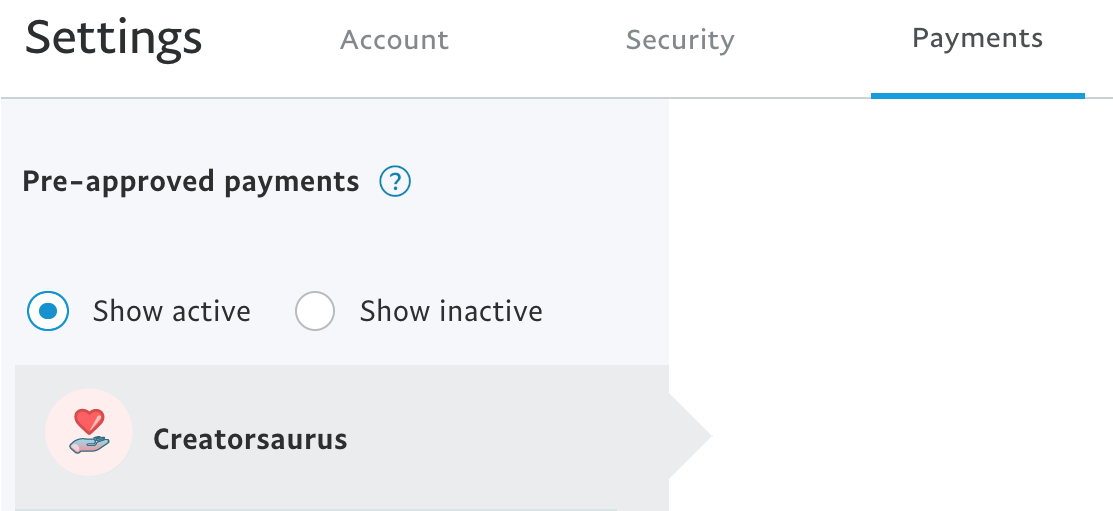 Click the Cancel button to start cancelling your subscription: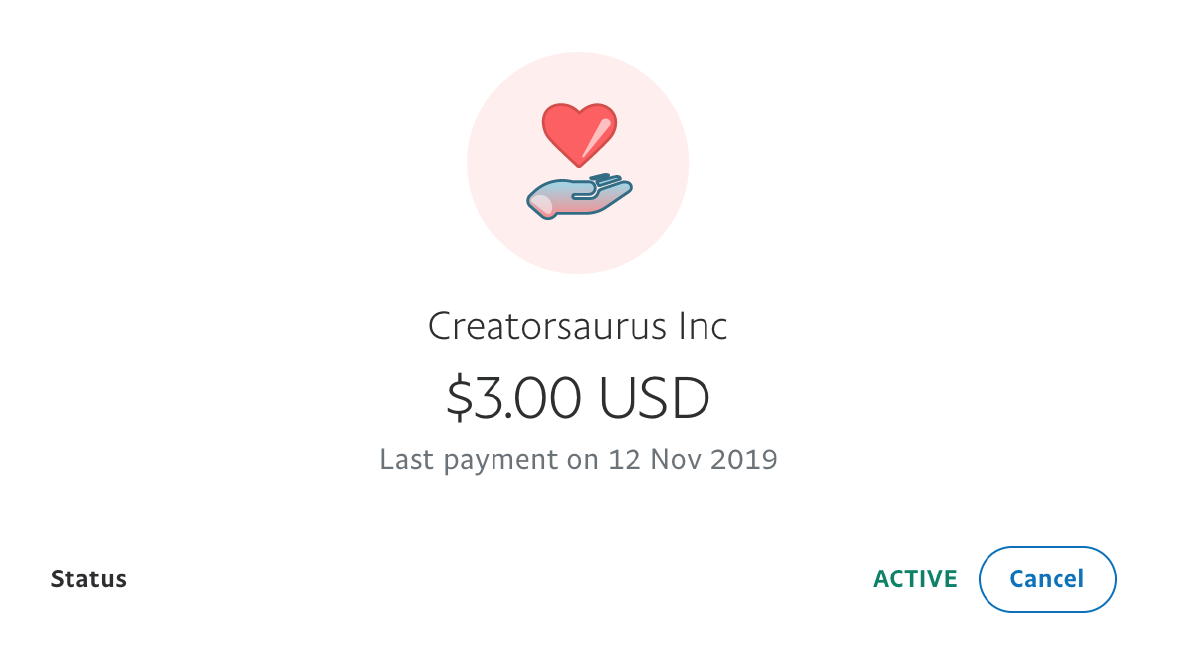 A final warning message will appear requesting confirmation to cancel. Select Stop Pre-Approved Payments to confirm the cancellation.
You will be sent an email to your PayPal email address confirming the subscription has been cancelled.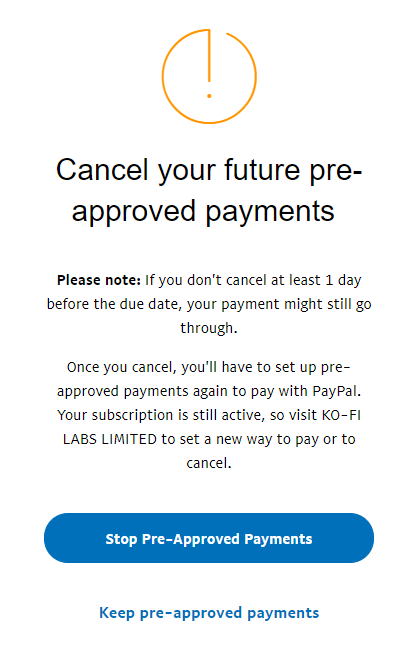 Cancelling a Subscription From a PayPal Business Account
If you have a business account you can manage your subscription from your Paypal Pre-approved Payments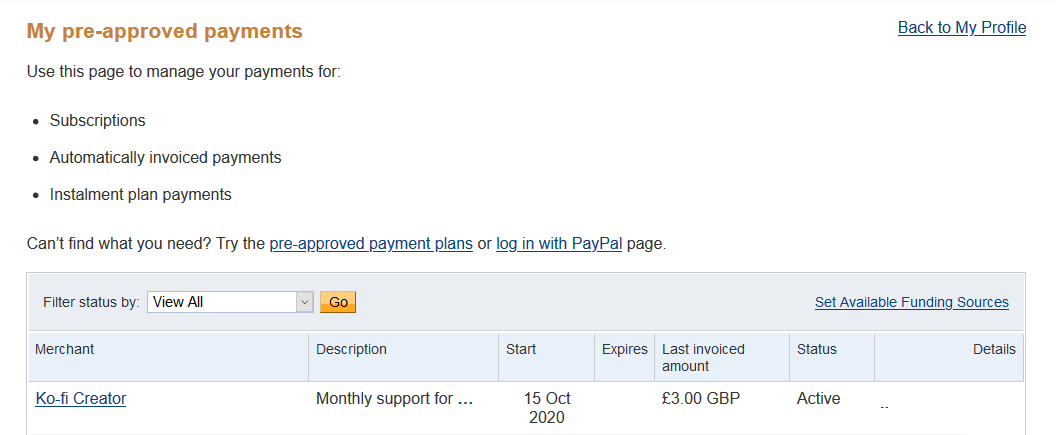 Click on the name of the Merchant to load the Subscription details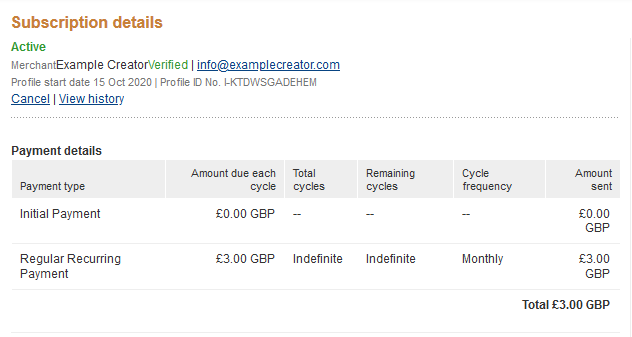 You can now click Cancel to terminate the subscription to the creator.