To see your active subscriptions, open the drop-down menu in the top right corner and select ... more. Choose Account & billing.
You should see your active subscriptions to creators on this screen.
If the subscription is paid by card from a creator's page, you can unsubscribe from this screen:

Confirm the cancellation: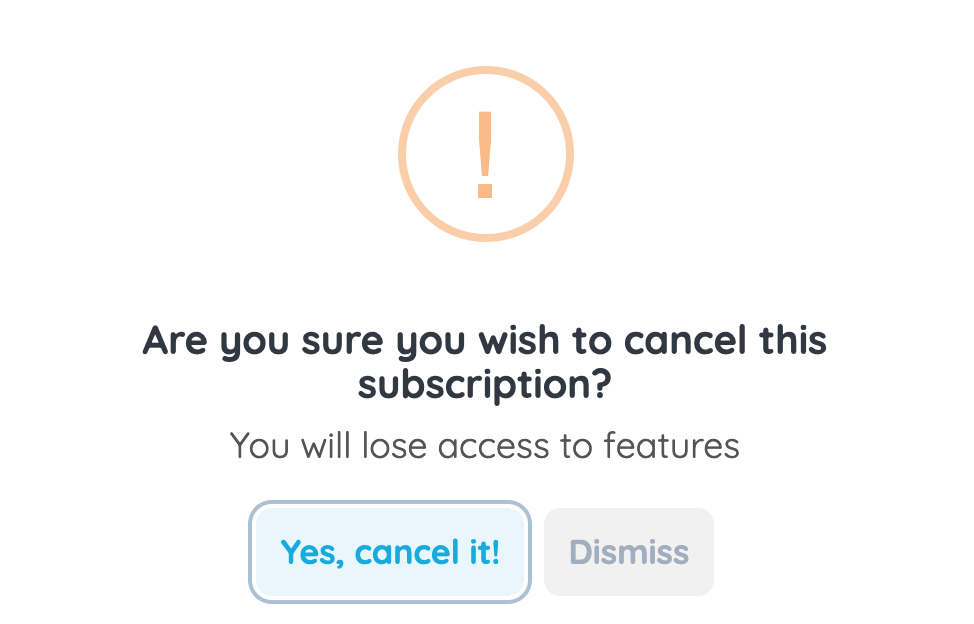 Canceling via PayPal
If the subscription is paid by PayPal, you need to cancel it in your account on PayPal's website. Some settings are unavailable on PayPal's mobile app, so it's recommended to do this on Desktop.
Your Pre-approved payments can be found in PayPal's Payments > Settings. Select View beside the Manage your pre-approved payments section: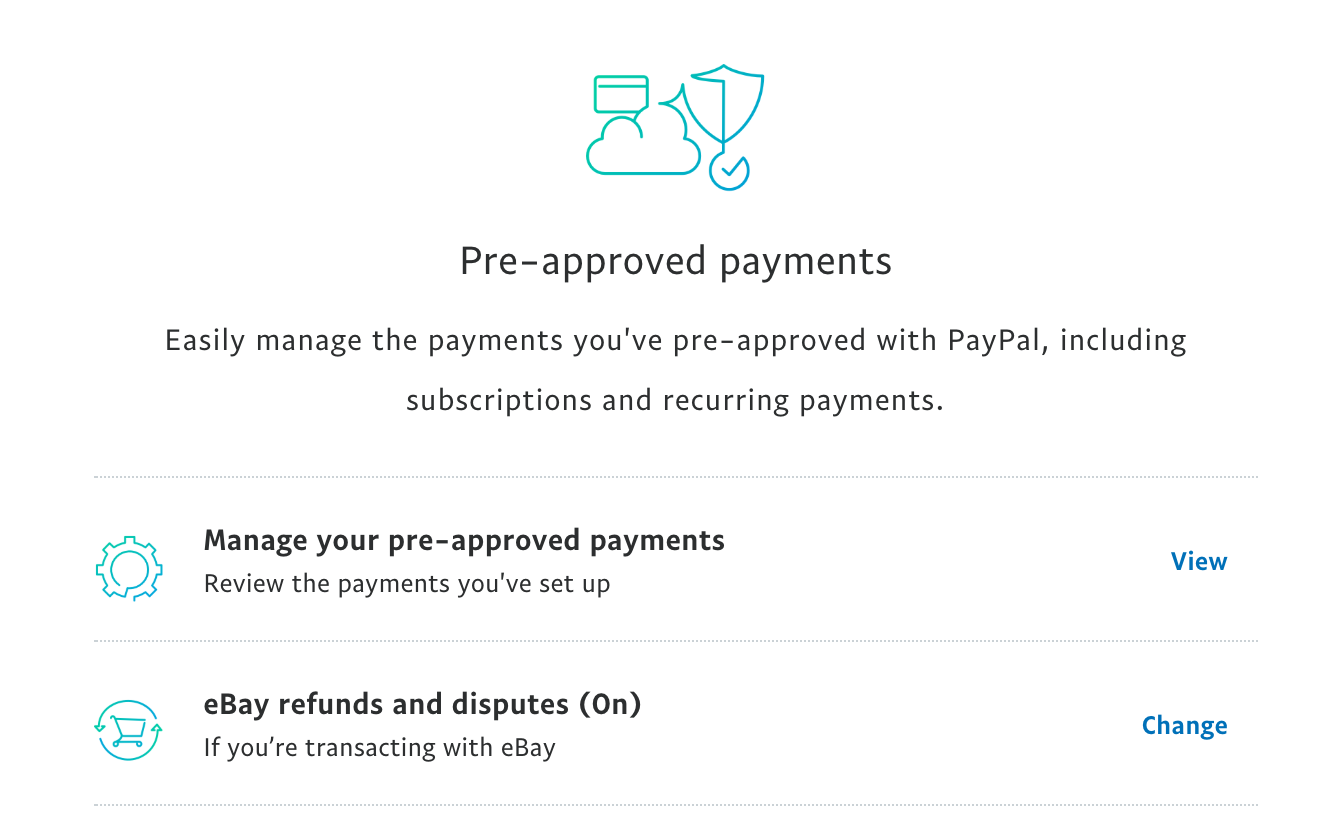 A list of your Subscriptions will now be visible. Select the Subscription you wish to cancel: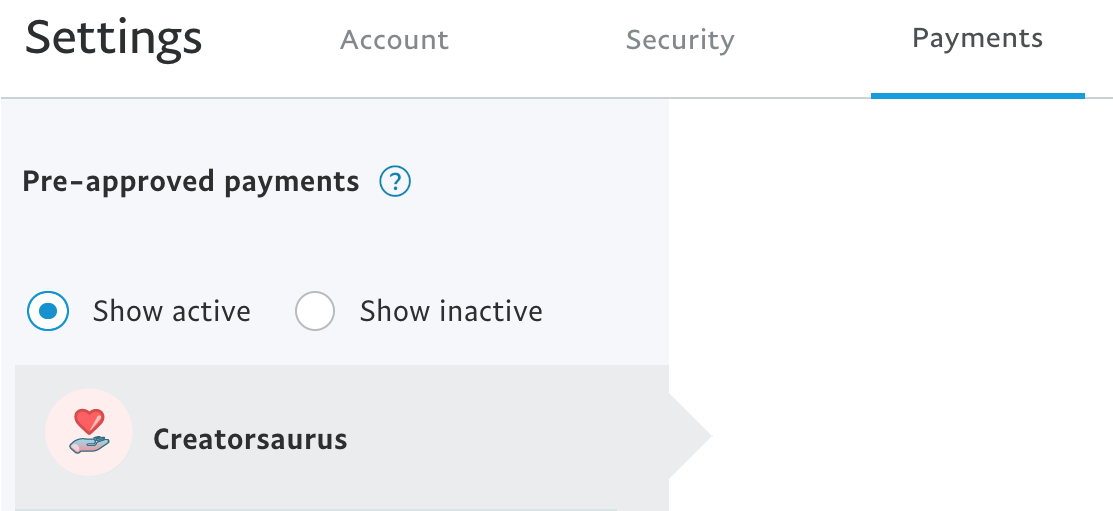 Besides the status there will be a cancel button. Select this to start canceling your payment: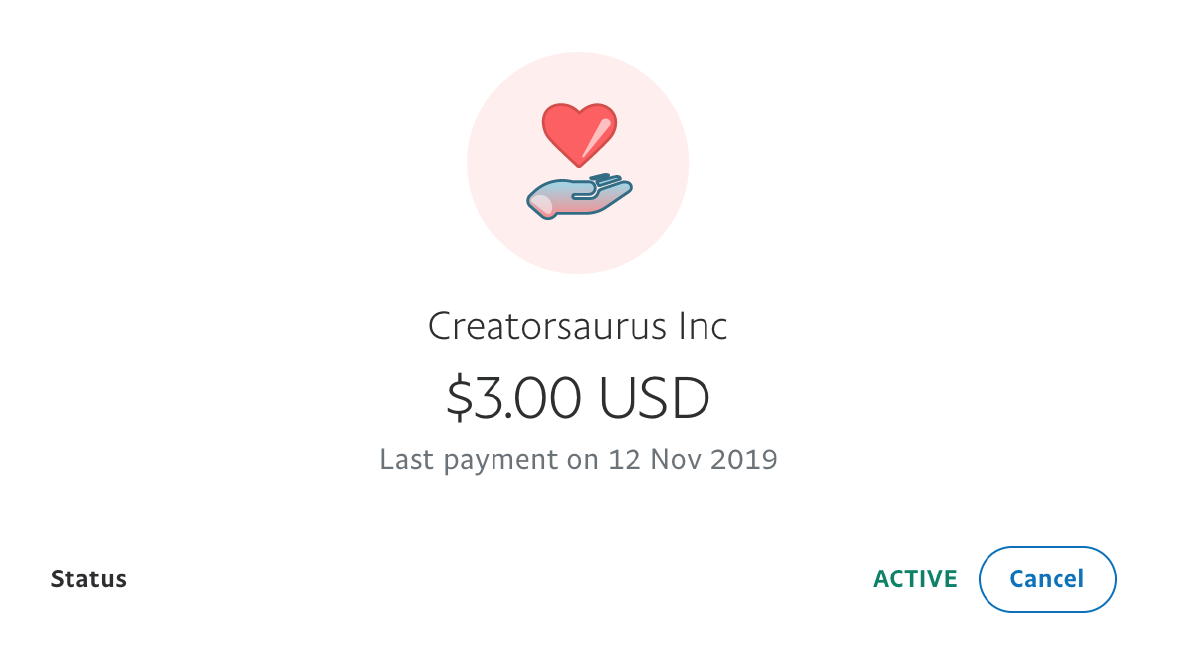 Finally, a pop up will appear requesting confirmation to cancel. Select Stop Pre-Approved Payments to confirm this. You will be sent an email to your PayPal email address confirming this has taken place.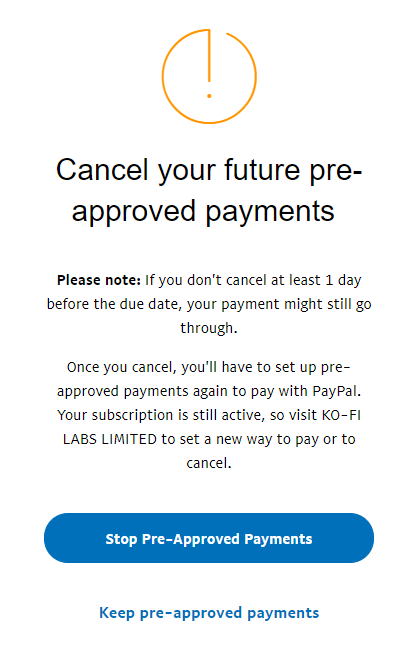 What If I Want to Change The Amount
Currently this isn't an option, but we're working on it! For now you will need to cancel and resubscribe at the new price.