Making a Message Private on Ko-fi
Ticking the Private message will mean only the creator will see your name and message. It won't show on the page feed of the creator.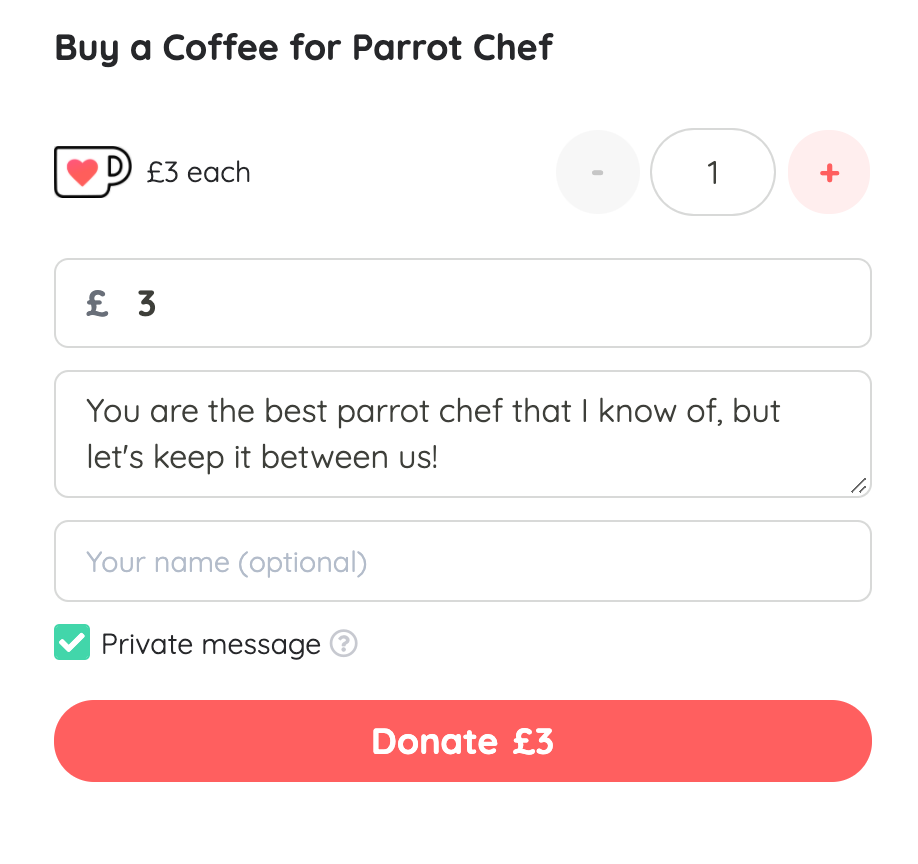 Every donation requires an email address so we can complete the transaction, send you your confirmation email, and unlock any supporter-only content. Be aware that the creator you are donating to will be able to view this email address, but it will not be publicly displayed on their feed.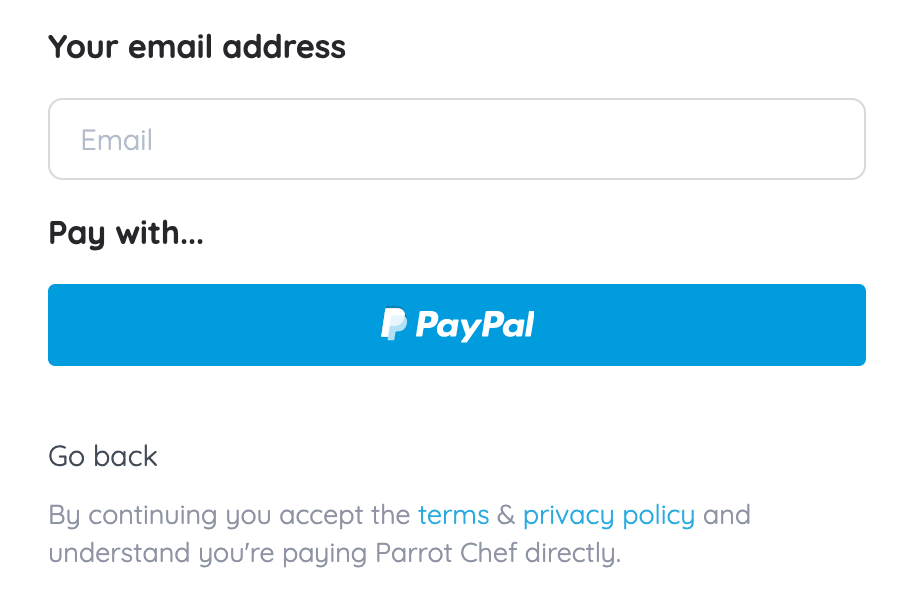 Public Donations
By not ticking the Private message box your donation will show your name and message on the page feed of the creator. Anyone browsing the creators page will be able to see the donation, click your Ko-fi name and view your supporter page if you have one.
How Public and Private Donations Look on the Ko-fi Feed
Here is an example of what a private message (first) and public messages (second) look like on a creator's feed. Private messages will display "Somebody" rather than displaying the name and message.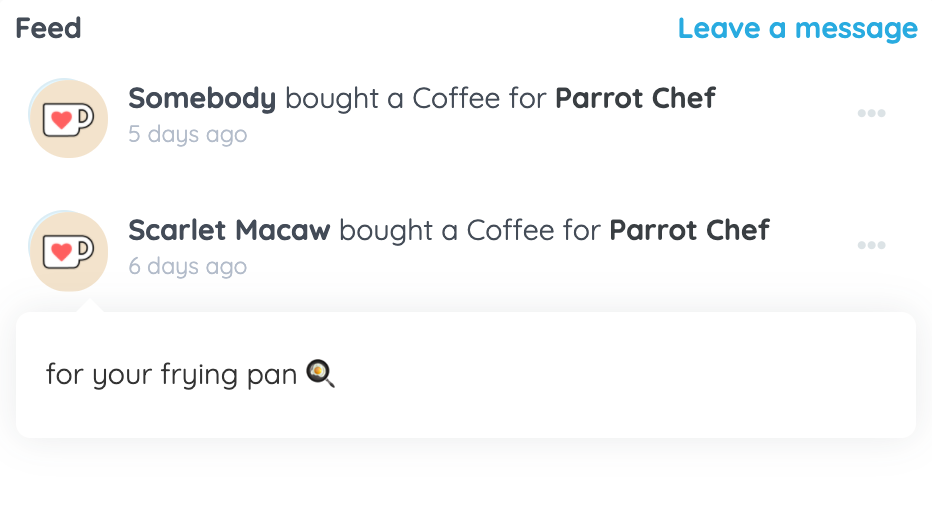 How Ko-fi Works With Payment Processors
Creators link to PayPal and Stripe to accept payments directly from Ko-fi supporters. This means creators get paid instantly and directly with no fees from Ko-fi for donations!
PayPal and Stripe share information between the two parties in the transaction in their dashboard (usually name and email address). We do recommend switching to a PayPal business account if you would like more control over the name shown on transactions in PayPal.
Learn more about how Ko-fi processes personal data in our privacy policy and terms.
If you have any questions about how Ko-fi payments work, just send us a message and we are happy to help.