Apple Pay gives your supporters a super convenient way to donate almost instantly. You can accept payments with Apple Pay if you are connected to Stripe.
How to Set Up Apple Pay
If you currently do not have Stripe connected please follow the steps in our How to Connect a Stripe Account to Ko-fi article.
After you have added Stripe as payment method to your profile, Supporters who are using Safari on an Apple device that have a payment card stored in the wallet, will be able to make donations or purchases using Apple Pay.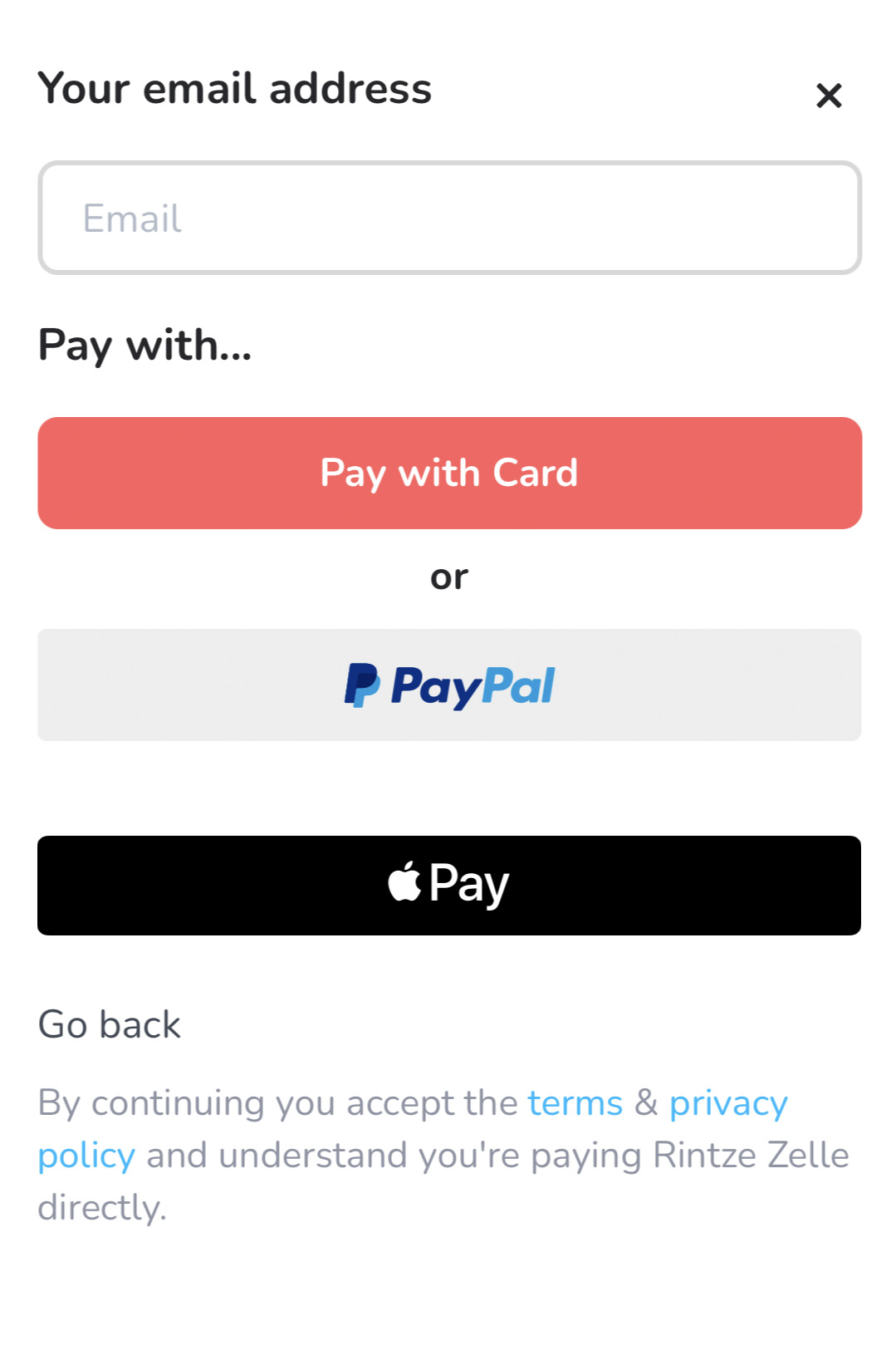 Note
Apple Pay will only appear for one-time donations