What is Stripe?
Stripe is a payment processor used in over 100 countries. Creators with a Stripe account can choose to receive payments from supporters using Stripe as either an addition or an alternative to PayPal. Adding Stripe as a payment option to your Ko-fi page may make it possible for some supporters to donate who are unable to donate using PayPal.
To find out more about stripe please visit www.stripe.com
Note: Stripe is currently in beta and only available to Ko-fi Gold users.
How the Support Tile Changes with Stripe
By adding Stripe as a payment option to your page you will see an additional payment option titled 'Card'.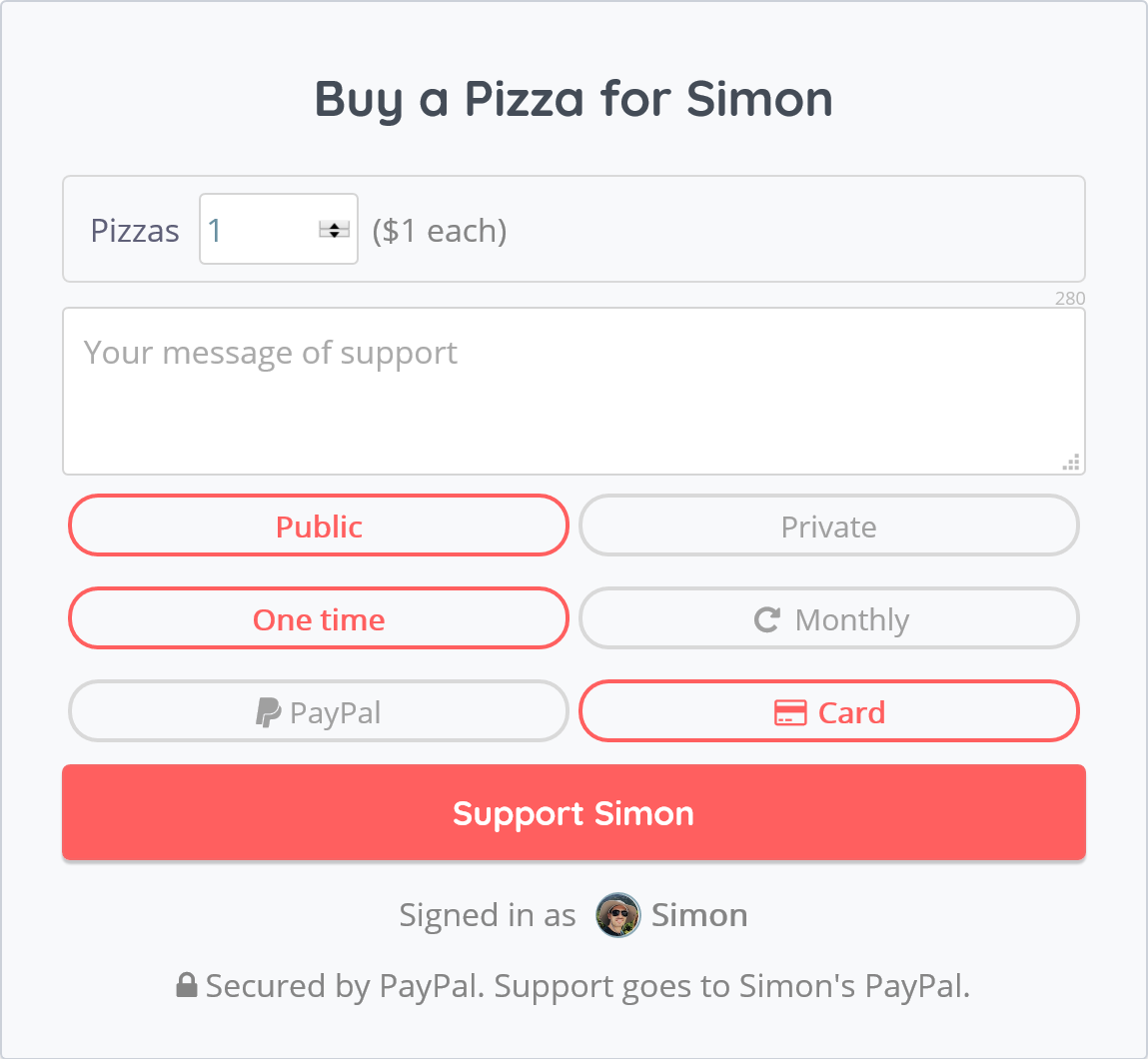 When a supporter decides to donate to your page they will see a popup box which looks something like this and does not require them to leave your Ko-fi page in order to donate.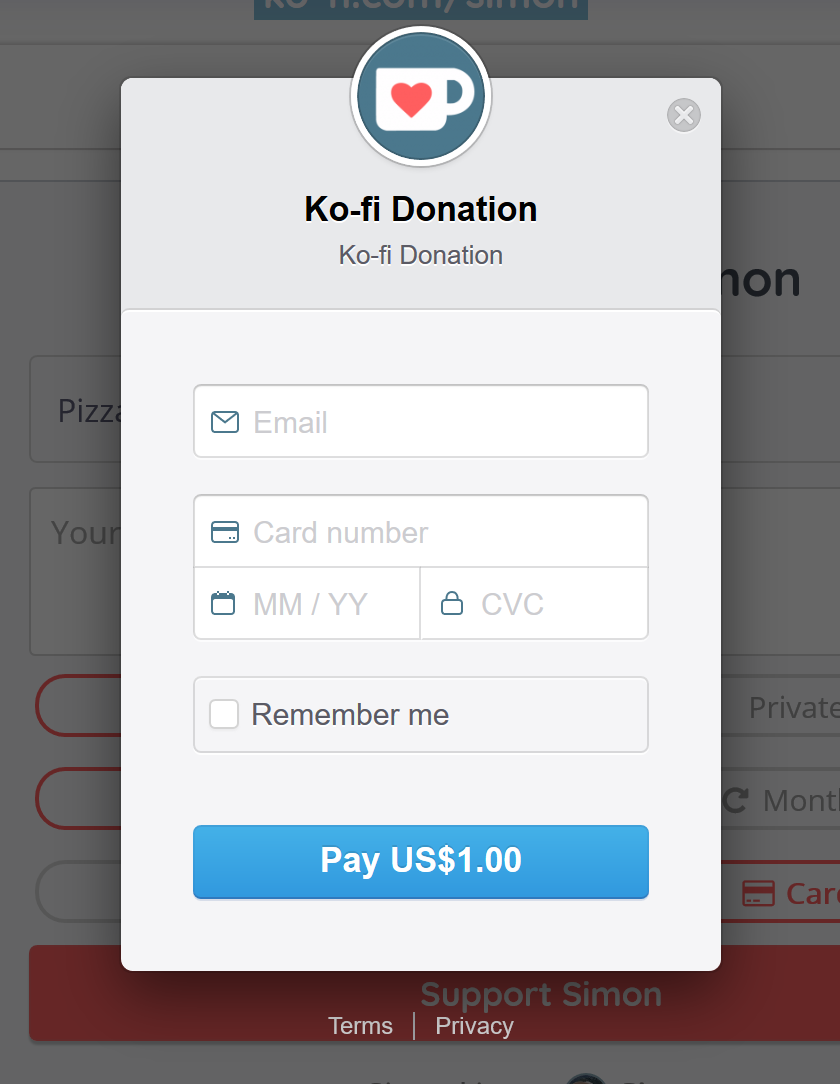 How to connect a Stripe account to Ko-fi
Once signed in to your Ko-fi account select "Payment Settings" from the left-hand Pane, check the Stripe box and click "Connect to Stripe"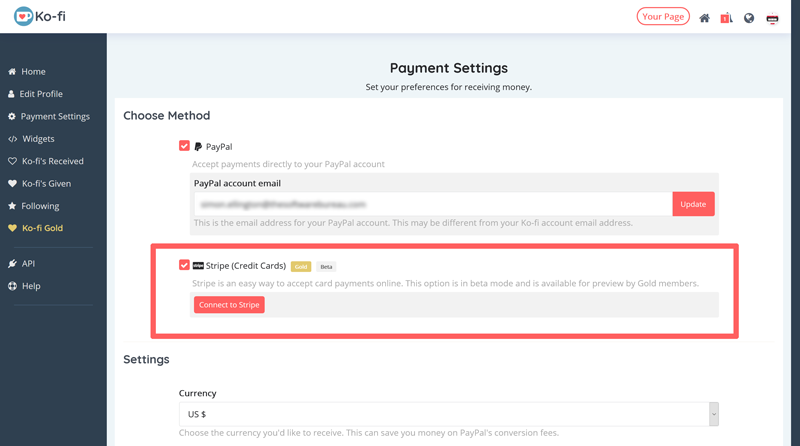 A new tab will open, you now have two options: 
Sign in with an existing Stripe account to connect to your Ko-fi account (at the top right of the page).
Or click the "Don't have an ccount? Sign up" button under the login area to create a new Stripe account.
Signing up to Stripe
If you are creating a new Stripe account you will be asked to complete a registration form. Ko-fi prepopulates some of the information on the sign up form including "Business website" as your Ko-fi page url. We do this for convenience only and please refer to Stripe directly for any issues you may have creating an account.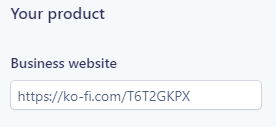 One final field to consider is the "Business Name" field. The details entered in this field will be shown on your donators bank statement. This can be changed at any time once the account has been created.

Once you have filled in form scroll to the bottom of the page and click the "Authorise access to this account".

This should now re-direct you back to your Ko-fi page and your account will now be successfully connected to Stripe!
If you have any issues creating your Stripe account, please follow the link below for further assistance: https://support.stripe.com/contact/