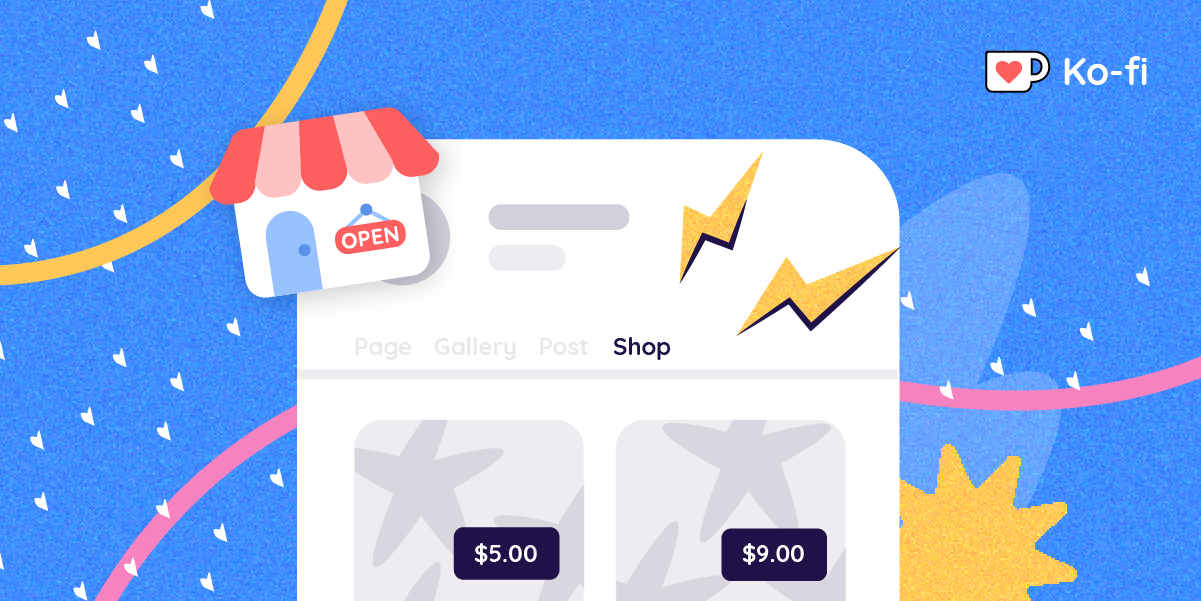 Ko-fi Shop is a Brand New Way to Make Money on Ko-fi
Start selling digital downloads like game mods, wallpapers or hi-res artwork and physical products like merch, prints or books directly from your Ko-fi page in just 60 seconds!
Unlike alternatives, Ko-fi Shop has 0% listing fees and 0% platform fees for Gold members (5% for Ko-fi Free). Keep all of the ways to support you in one convenient place!
What Can I Sell?
Sell digital and physical products on your Ko-fi Shop. Here's just a few ideas:
Merch (stickers, t-shirts, postcards, notepads)
Hi-res files (artwork, wallpapers, photoshoots)
Links to unlisted YouTube video (tutorials, behind the scenes, WIP, exclusives, early access)
Software (plugins, extensions, brushes)
eBooks (guides, novels, comics)
Ko-fi Shop Inspiration!
Mochi Buddies sell watercolor and sticker sets on their Ko-fi Shop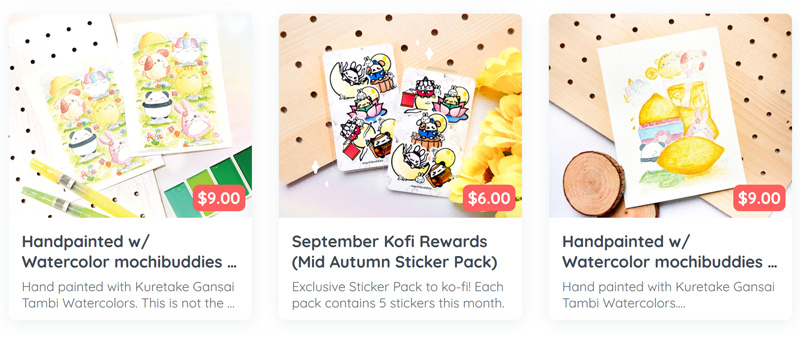 Long Cat Media use Ko-fi Shop to sell soundtracks and podcast merch!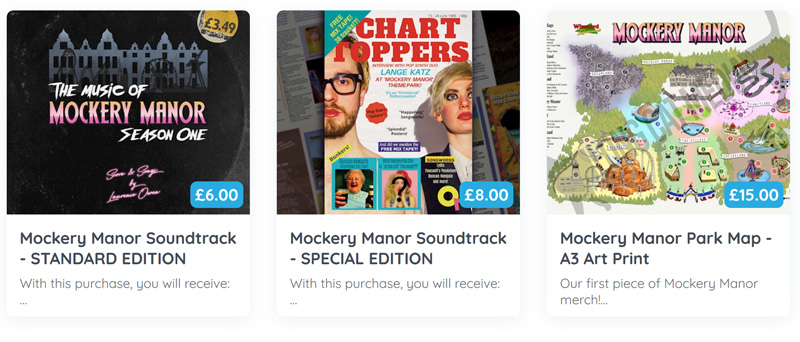 Elle Linton sells fitness videos on Ko-fi Shop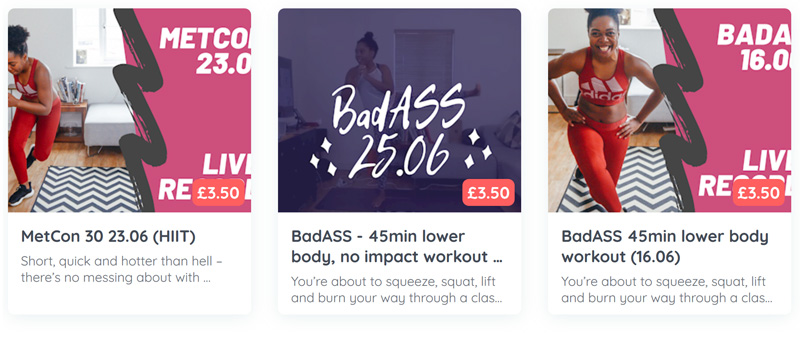 Getting Your Ko-fi Shop Set Up
1. Head over to the Ko-fi Shop settings screen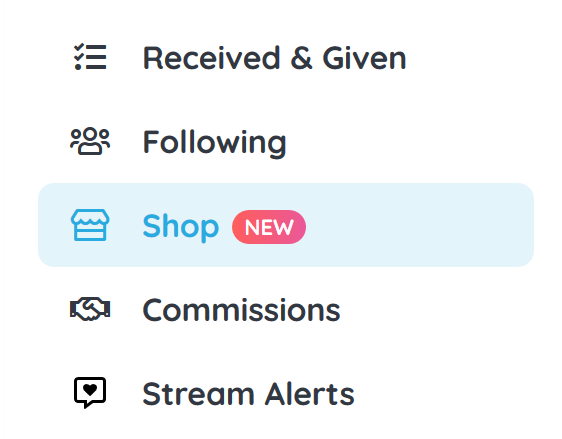 2. The first time you set up Ko-fi Shop you'll be asked to Connect to either PayPal or Stripe.
This improves the buying experience for your customers.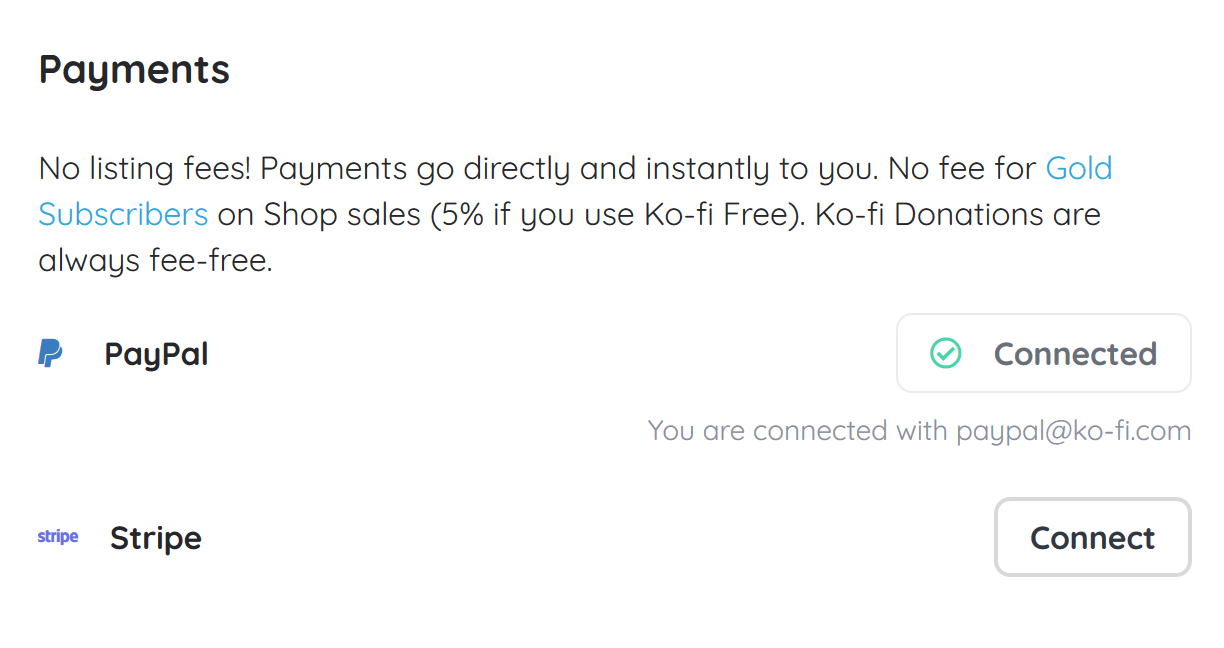 3. From the Ko-fi Shop settings screen you can
Open / Close your Ko-fi Shop
Add / Remove products
See how much storage you've used
Update your contact information
Connect / disconnect to your payment providers
Update the image that shows on social when you share your Ko-fi Shop
4. Once you've added a product, it's super simple to share it with your fans.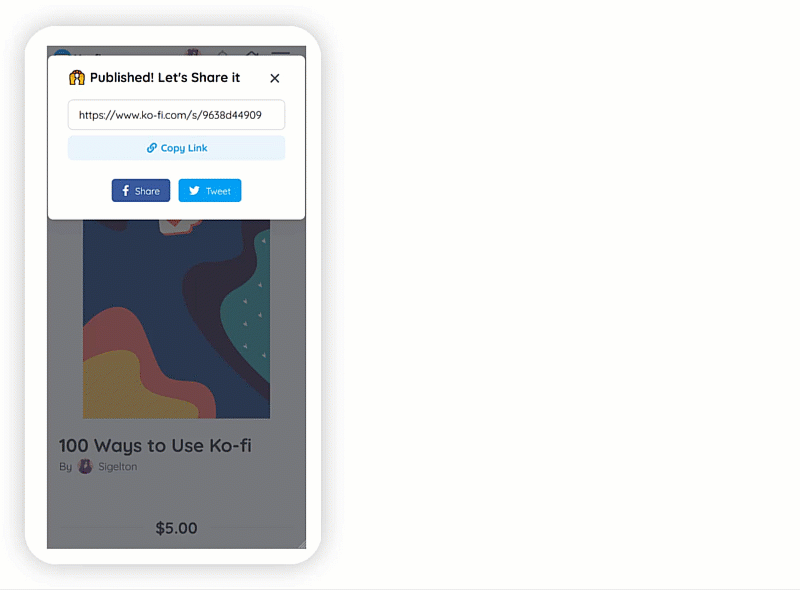 5. You can send fans directly to your Ko-fi Shop by adding /shop after your page URL.

Upload a custom preview image (ratio 2:1) to choose how your shop looks when you share it on social.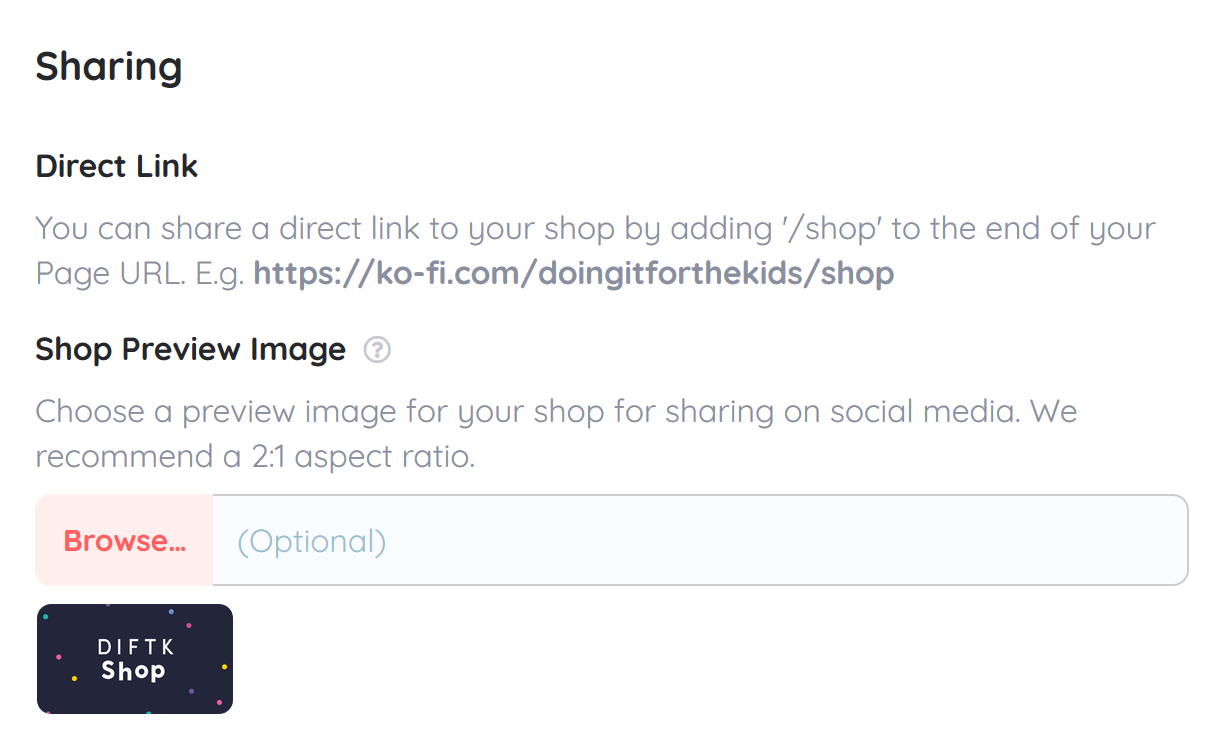 We're always looking for great Ko-fi Shops and pages to promote on social so use #KofiShop when you share and we'll boost as many as we can!
Frequently Asked Questions
What fees are involved?
No listing fees for everyone!

0% fees for Ko-fi Gold members or 5% platform fee for Ko-fi free members (to cover the costs to run the platform). Donations are always free.

PayPal and Stripe will also charge their normal commercial transaction fees.
When will I get paid?
Like everything on Ko-fi, payments are made instantly and directly to you.

It's your shop, they're your products so it's your money. No waiting for payout days.
Do I have to be Gold?
No, we wanted Ko-fi Shop to be available to all creators.
Free members pay 5% of the sale price to contribute towards running the platform. If you decide to upgrade to Ko-fi Gold you will pay 0% fees on sales in your Ko-fi Shop. You'll also get other perks like:
More products (free members are limited to 20),
20GB File storage (1GB for free members),
500MB per file (100MB for free members).
Upgrade to Ko-fi Gold to unlock these perks and pay 0% platform fee on your sales.
What do buyers receive after they pay?
Purchasers get an email from us which will also include any download links for digital items.
How will I know when I've made a sale?
You'll get an email from Ko-fi and we've added an 'Orders' tab to the Received & Given section of Ko-fi to allow you to see shop items and commissions separate to donations.
Do you produce physical items for me?
No your Ko-fi Shop is run by you so you'll need to produce and ship the items you sell.
How does shipping work?
For physical items you can create your own shipping costs that get added to the item price. Choose either a single price for worldwide delivery or add specific territories with associated pricing.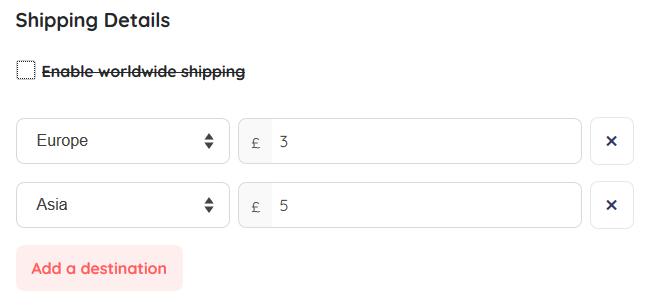 You can decide where you're happy to ship to and create different shipping rates for different territories.
What about taxes?
It is your responsibility to determine if and where you are due to register, charge and pay sales tax or VAT. You can add
sales tax or VAT
to the purchase price of shop items.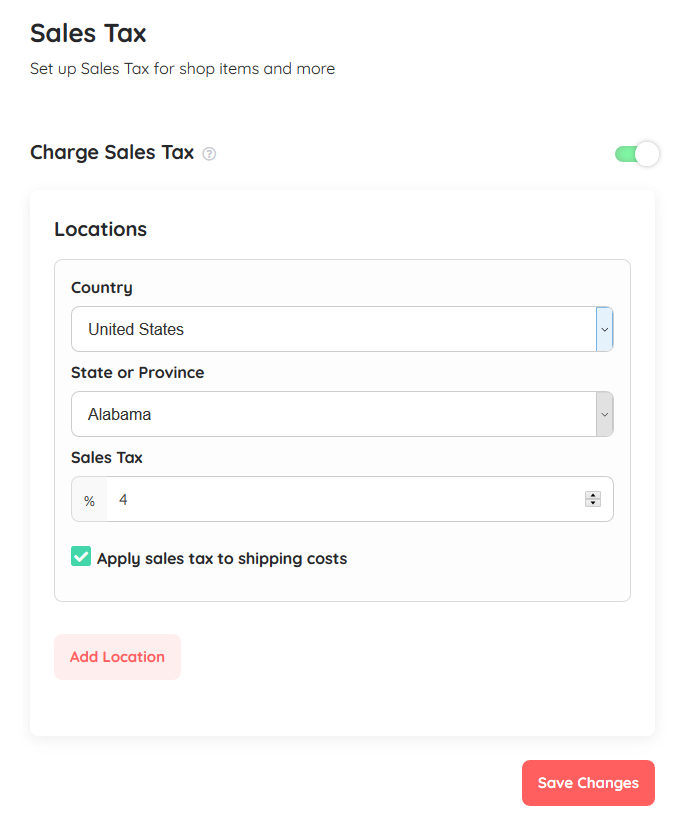 Visit
ko-fi.com/manage/salestax
to add location where sales tax or vat is due and enter the % of tax that should be added to the purchase price at the payment summary screen.
You will recieve this money into your PayPal or Stripe account and it is your responsibility to seek the appropriate advice and report any sales tax due to the relevant authorities.