Ko-fi Shop - Sell Digital & Physical Products With Just a Link
Introducing Ko-fi Shop
Start selling digital downloads like game mods, wallpapers or hi-res artwork and physical products like merch, prints or books directly from your Ko-fi page in just 60 seconds!
Unlike alternatives, Ko-fi Shop has 0% listing fees and 0% platform fees for Gold members (5% for Ko-fi Free). Keep all of the ways to support you in one convenient place!
What Can I Sell?
Sell digital and physical products on your Ko-fi Shop. Here are just a few ideas:
Merch (stickers, t-shirts, postcards, notepads)
Hi-res files (artwork, wallpapers, photoshoots)
Links to unlisted YouTube video (tutorials, behind the scenes, WIP, exclusives, early access)
Software (plugins, extensions, brushes)
eBooks (guides, novels, comics)
Getting Your Ko-fi Shop Set-Up
1. Head over to the Ko-fi Shop settings screen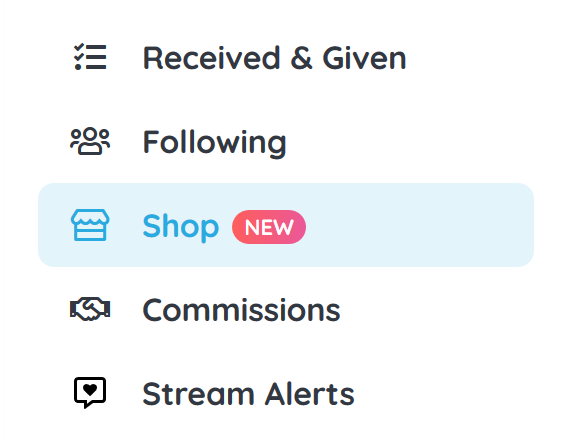 2. The first time you set up Ko-fi Shop you'll be asked to Connect to either PayPal or Stripe.
This improves the buying experience for your customers.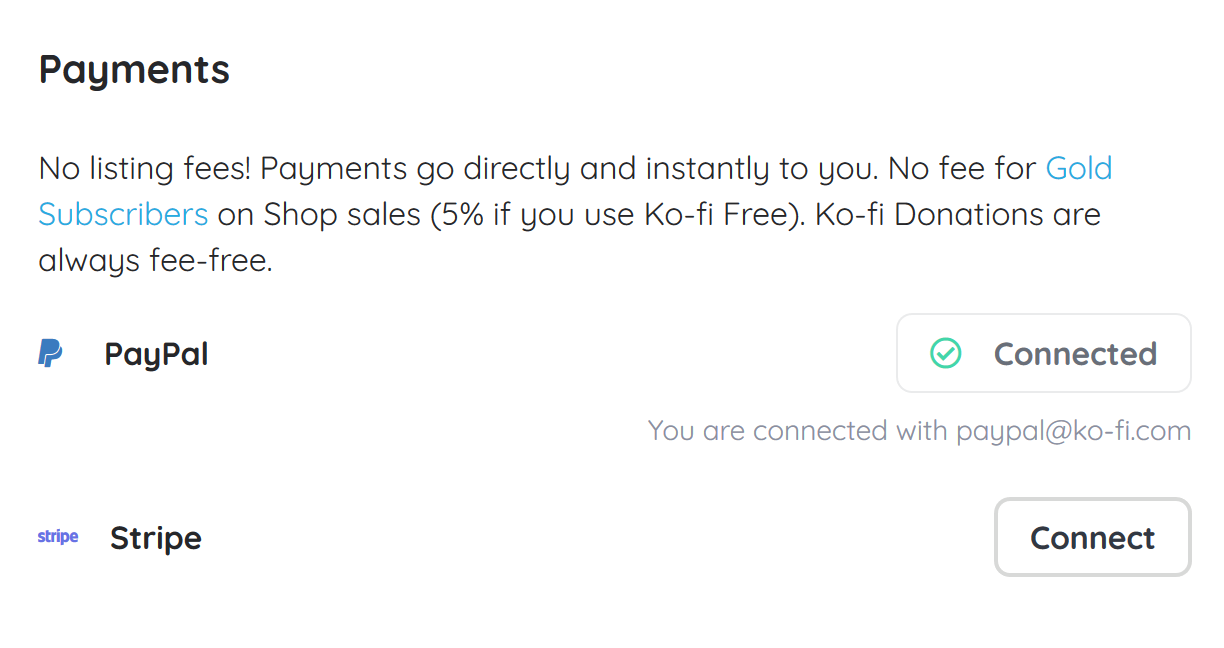 3. From the Ko-fi Shop settings screen you can
Open / Close your Ko-fi Shop
Add / Remove products
Clone products
Update your contact information
Connect/disconnect to your payment providers
Update the image that shows on social when you share your Ko-fi Shop
4. Once you've added a product, it's super simple to share it with your fans.
5. You can send fans directly to your Ko-fi Shop by adding /shop after your page URL.

Upload a custom preview image (ratio 2:1) to choose how your shop looks when you share it on social.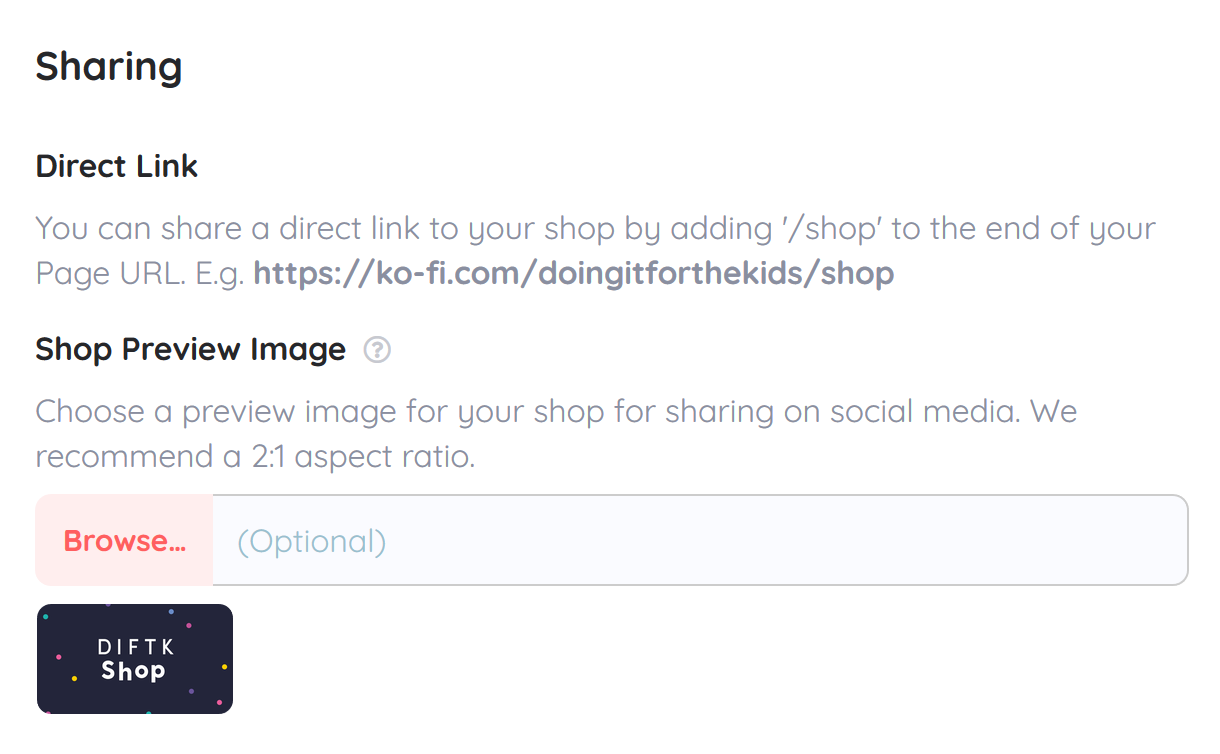 We're always looking for great Ko-fi Shops and pages to promote on social so use #KofiShop when you share and we'll boost as many as we can!
Shipping
You can control where your physical items can be shipped and how shipping is calculated in the cart. Shipping locations and prices are displayed on the product screen.
Set Shipping Destinations - Sell Worldwide
You can choose a single worldwide shipping fee by ticking the "Enable worldwide shipping". Only enabling worldwide shipping (without adding any additional destinations) will allow anyone to purchase the product and the same shipping fee will be added regardless of where the customer is located.
Add specific countries or regions as additional destinations to override the worldwide price with a more specific shipping fee. Any destination that isn't covered by a specific country or region you have added will default to the worldwide shipping price.
Set Shipping Destinations - Sell to Specific Locations Only
If you only want to ship to specific destinations then only add those destinations and make sure you've unchecked "Enable worldwide shipping". If someone tries to purchase from a location not covered by your specified destinations they won't be able to checkout.
Shipping Prices
When adding physical products you can set the shipping cost. Set a price for when the item is bought on its own and when its bought as a basket of multiple products.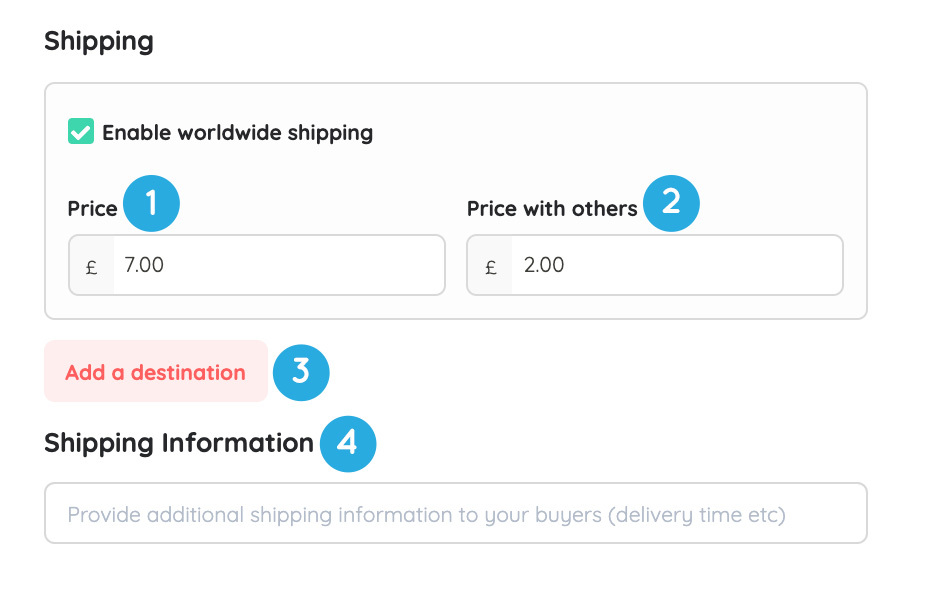 Set a base shipping price, if only this item is purchased this will be the shipping cost.

If this item is added to a basket with other products this price will be added to the shipping costs. Ko-fi uses the most expensive shipping price as the base shipping fee, each additional item will add this secondary "Price with others" amount.

Add a country or region to set shipping prices to a specific location.

Include shipping information for your buyers such as estimated shipping time, processing time, type of shipping and courier you will be using etc.
Requesting a Phone Number
Some couriers require a recipient phone number to send a consignment. You can activate this option from your Shop Settings screen and every purchaser of a physical item will be required to add a phone number to complete checkout. We suggest only turning this on if your chosen courier requires this information.
Clone a Listing
Save time while listing products and clone listings of items that are similar.
Listing 5 new art prints? simply create one base listing for your prints and clone it, all you need to do is change the title and add a picture of the item.
How does it work?
Head over to your Ko-fi Shop Setup and find the listing that you want to duplicate.
All listings in the Products section now have the clone button

available, click this button to create a listing that copies: Product description, Summary, Product categories, Price, Options and Variations, Shipping prices, Shipping information.
All you need to do is add a Product Name and Product Images, you also have the option to edit any of the other information if needed.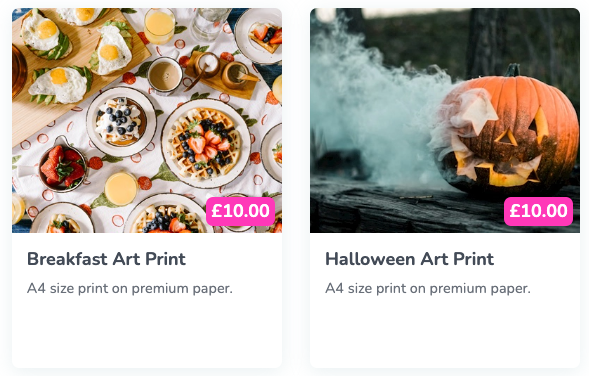 Rearrange your Shop Items
When you have a new item you want to promote whilst keeping your best-selling products easy to find you can rearrange your shop items smoothly.
From your Ko‑fi Shop choose Rearrange > Custom Ordering to drag and drop the items into the sequence that suits you.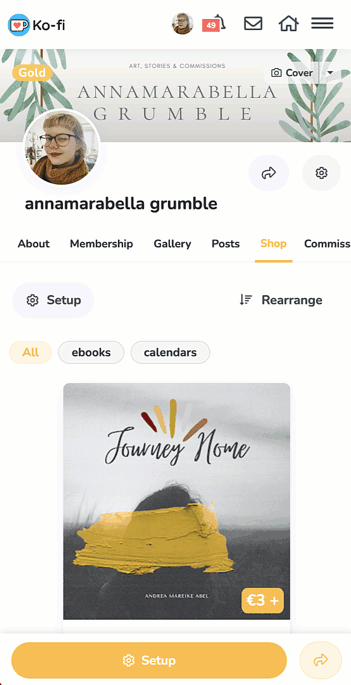 You can also choose a default sort to make your highest value items display first, prioritize new products, or sort your items based on the most frequently bought.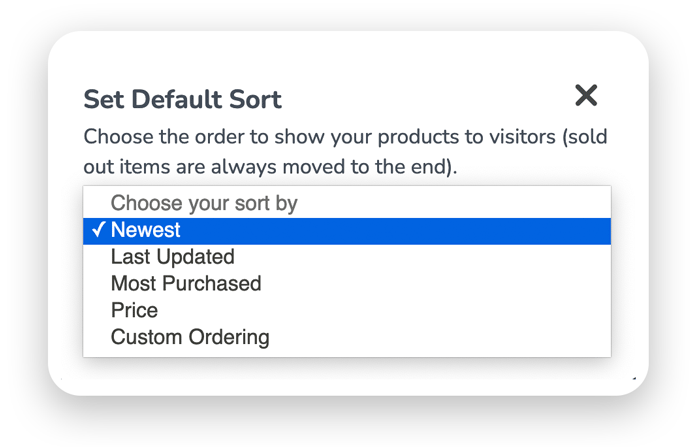 Frequently Asked Questions
What fees are involved?
No listing fees for everyone!

0% fees for Ko-fi Gold members or 5% platform fee for each sale for Ko-fi free members (to cover the costs to run the platform). Donations are always free.

PayPal and Stripe will also charge their normal commercial transaction fees.
When will I get paid?
Like everything on Ko-fi, payments are made instantly and directly to you.

It's your shop, they're your products so it's your money. No waiting for payout days.
Do I have to be Gold?
No, we wanted Ko-fi Shop to be available to all creators.
Free members pay 5% of the sale price to contribute towards running the platform. If you decide to upgrade to Ko-fi Gold you will pay 0% fees on sales in your Ko-fi Shop. You'll also get other perks like:
More products (free members are limited to 150),
200GB File storage (25GB for free members),
5GB per file (2GB for free members).
Upgrade to Ko-fi Gold to unlock these perks and pay 0% platform fee on your sales.
What do buyers receive after they pay?
Purchasers get an email from us which will also include any download links for digital items.
How will I know when I've made a sale?
You'll get an email from Ko-fi and we've added a "Shop Orders" tab to the
Payments & Orders
section of Ko-fi to allow you to see shop items separate to donations.
How many preview images can I add?
Add up to 10 preview images to highlight your item.
Do you produce physical items for me?
No, your Ko-fi Shop is run by you so you'll need to produce and ship the items you sell.
If I delete a listing for a digital item, will buyers lose access to the assets?
No, your buyers will still be able to access the assets/files.
Can buyers access updated assets for digital items?
Yes, when you upload updated or new assets/files to a digital item, buyers who previously bought that item will be able to access those assets/files.
What about taxes?
It is your responsibility to determine if and where you are due to register, charge and pay sales tax or VAT. You can add
sales tax or VAT
to the purchase price of shop items.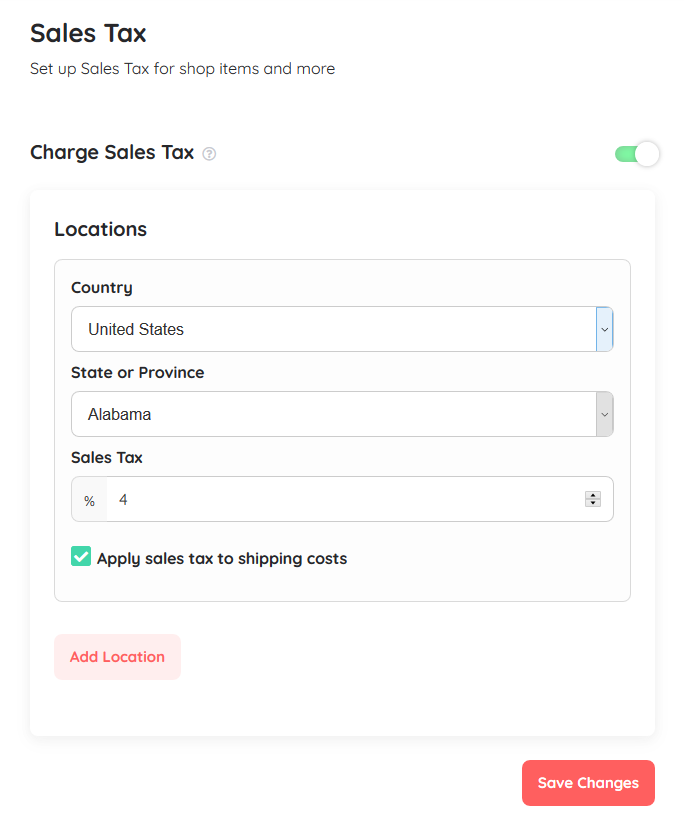 Visit
ko-fi.com/manage/salestax
to add the location where sales tax or vat is due and enter the % of tax that should be added to the purchase price at the payment summary screen.
You will receive this money into your PayPal or Stripe account and it is your responsibility to seek the appropriate advice and report any sales tax due to the relevant authorities.
Can I hide the number of sales in my shop?
Yes, head to
page settings
and switch off "Show the number of sales in my shop".