How to add Ko-fi to DeviantArt
Direct your watchers, friends and visitors to your Ko-fi page to start receiving donations and messages of support. You can also use Ko-fi to take commissions and reward your supporters.
Create your Ko-fi Page
Head on over to Ko-fi.com and setup your creator page.
Add a Ko-fi Button to DeviantArt
Login to your page and click Widgets
Choose the button type 'Image'
Click the Copy Code button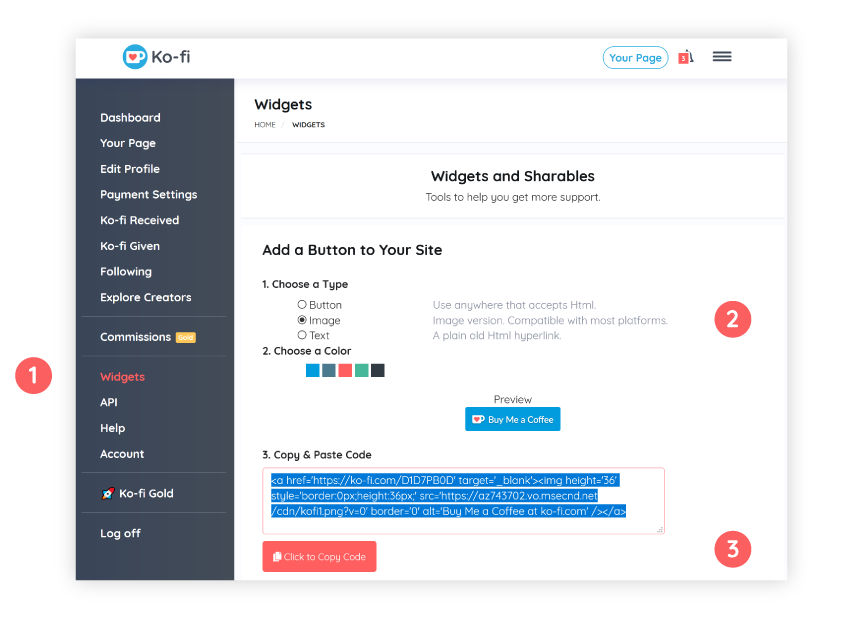 Paste your Ko-fi Button into your DeviantArt Bio
Login to DeviantArt, go to your deviantID Widget and click 'Edit this Widget'

Paste in your copied button code and click Save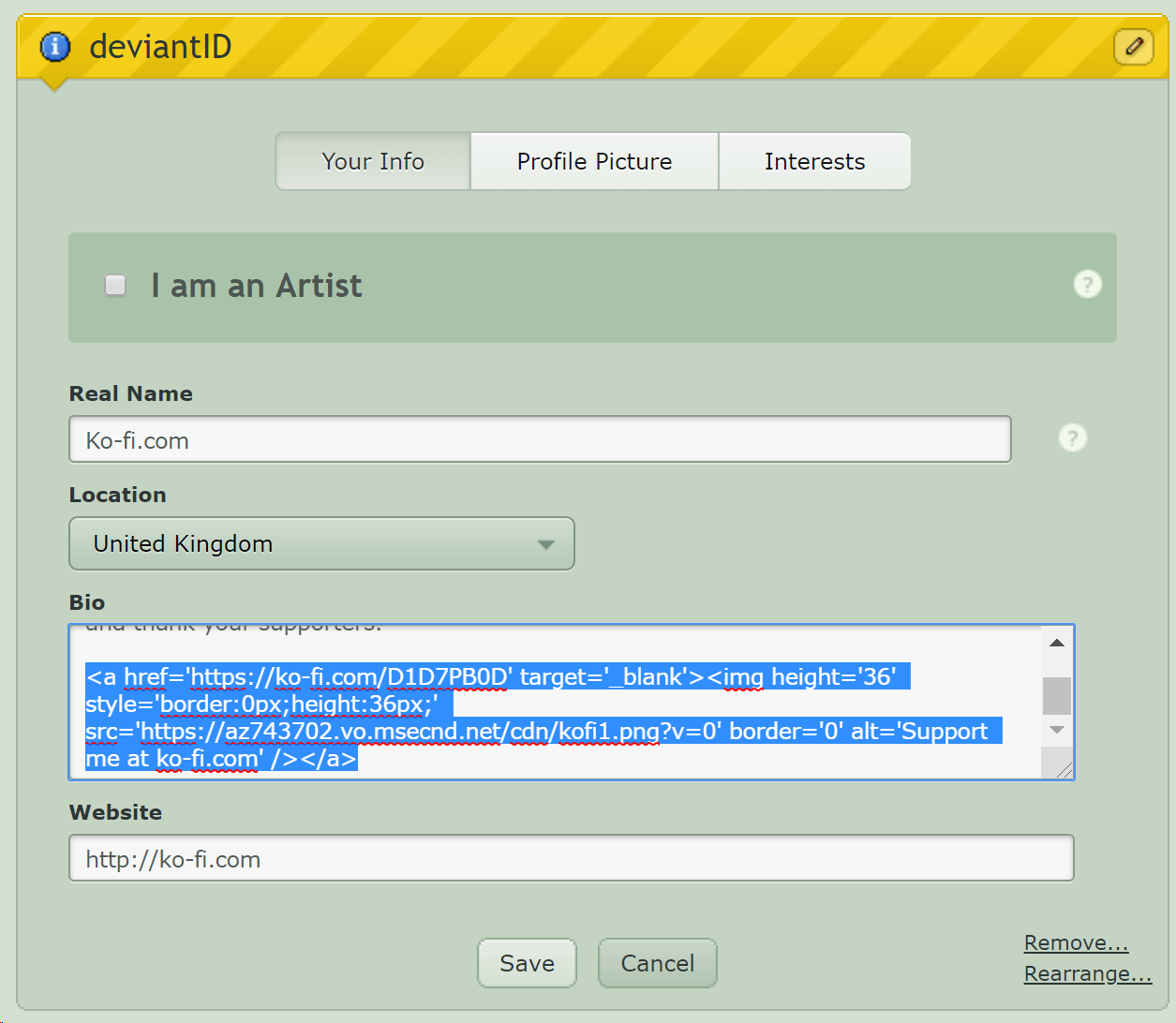 That's it you now have a Buy Me a Coffee button on your DeviantArt bio.
Where can I add a Ko-fi button on DeviantArt
There are lots of other places on DeviantArt you can add your Ko-fi.com page like when you submit Art as a Deviation or respond to comments.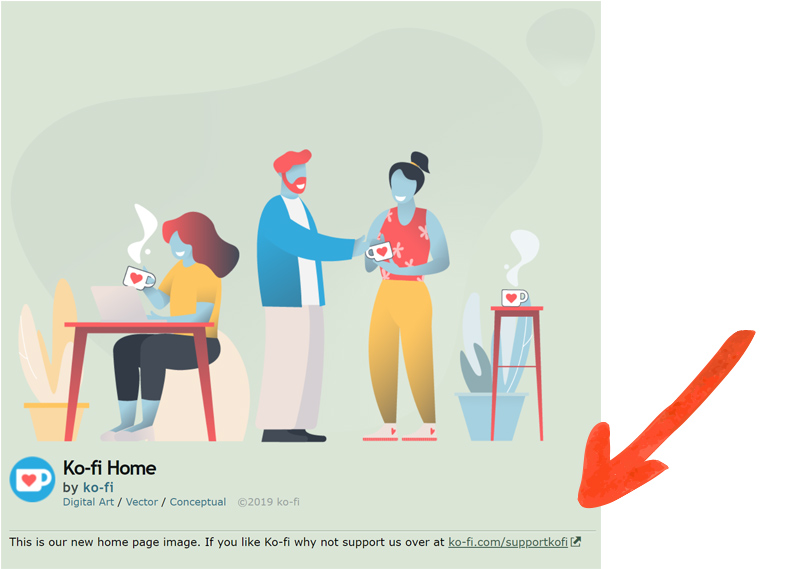 Deviants linking to Ko-fi
Take a look at some Deviants funding their passions on Ko-fi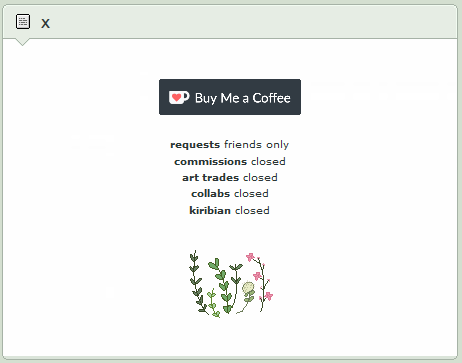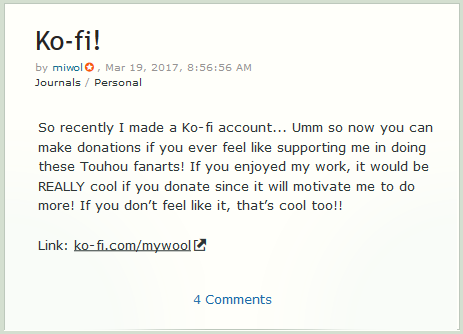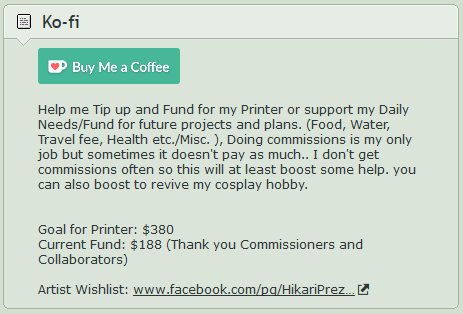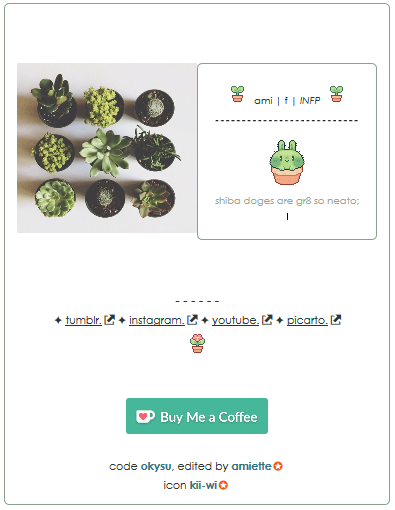 Reward your supporters
Don't forget you can use Ko-fi to take commissions and offer your audience rewards for supporting you on Ko-fi like high-res downloads, art tutorials or access to behind the scenes content. Find out how to use Ko-fi to reward supporters.