Add a Ko-fi button to your GitHub ReadMe files and profile to start receiving money from people who appreicate your work. Receive donations, request development commissions and sell access to exclusive content directly from GitHub.
Create your Ko-fi Page
Head on over to Ko-fi.com and setup your creator page.
Create your Ko-fi button for GitHub
Login to Ko-fi and go to Widgets
Choose the button type 'Image'
Pick a button Color
Copy the Code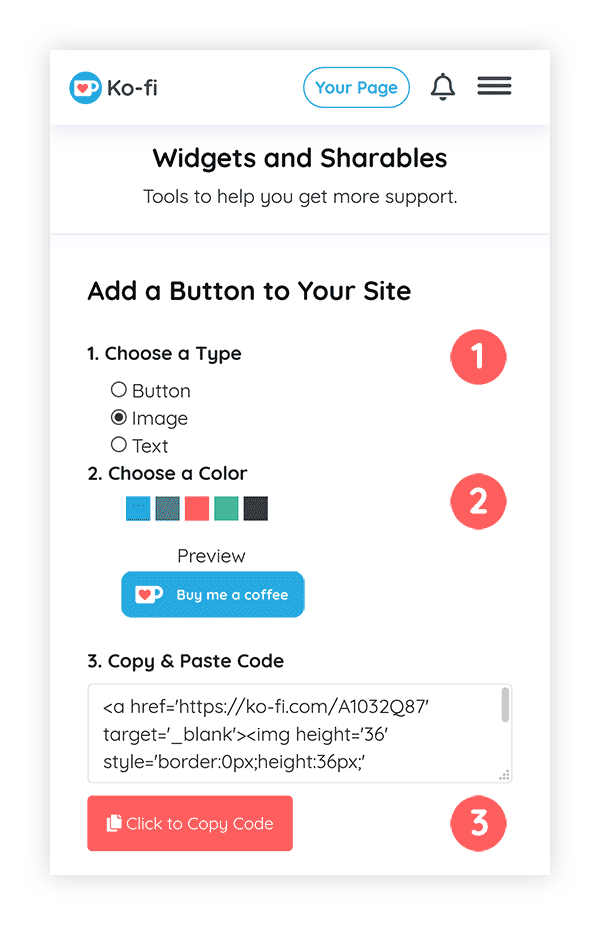 Add a Ko-fi Button to GitHub
Over on GitHub paste your button code into any README.md file

Commit your changes and there's your button!


Add your Ko-fi page to your Github profile
You could also link your GitHub profile to your Ko-fi page to make it even easier for people to support your contributions.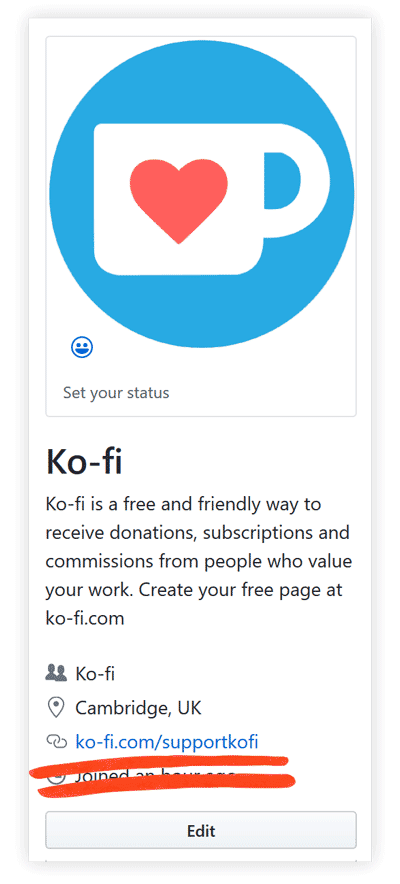 Reward supporters
With Ko-fi you can offer your audience rewards for supporting you on Ko-fi like access to exclusive files or images. Find out how to use Ko-fi to reward supporters.