How to Use Ko-fi With TikTok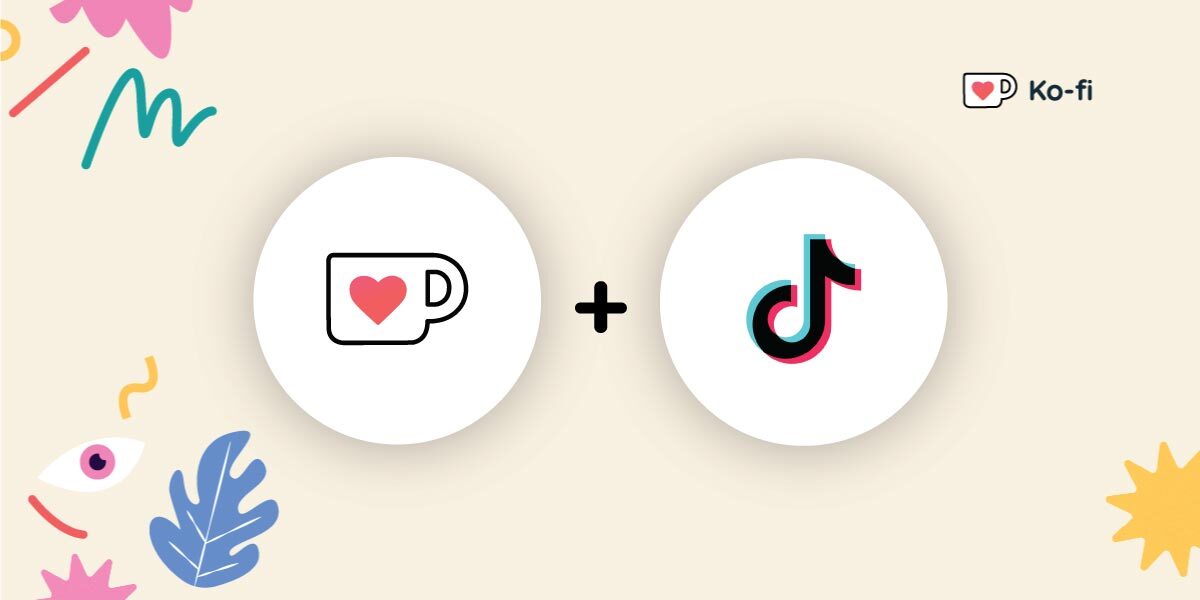 If you're on TikTok, there are so many ways you can use Ko-fi to help make an income directly from your followers. Here are some ideas to get you started!
Set Ko-fi as Your Link in Bio!
Make sure your Ko-fi page is discoverable from your TikTok bio as a direct link or add your Ko-fi page to your directory site (like Linktree).
TikTok bio links are clickable for accounts with 1,000 followers or more.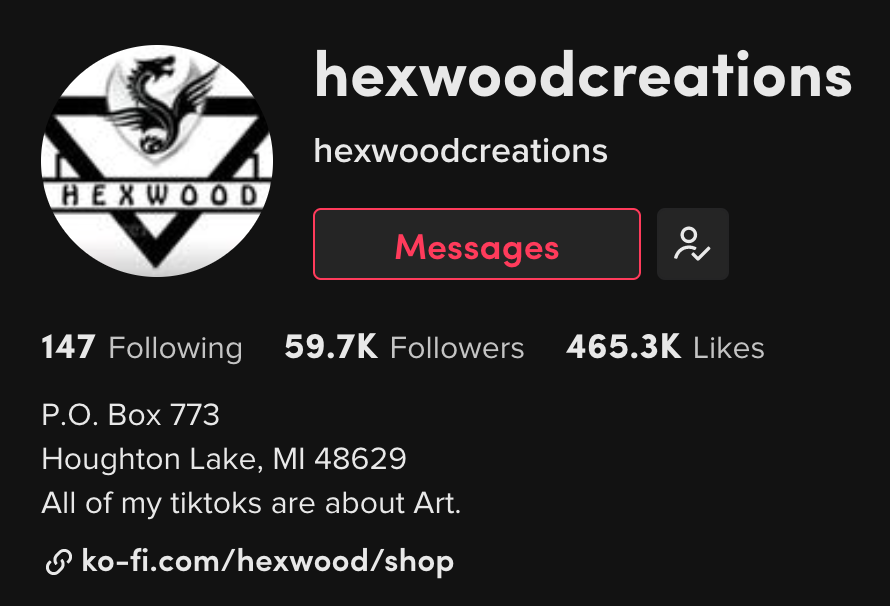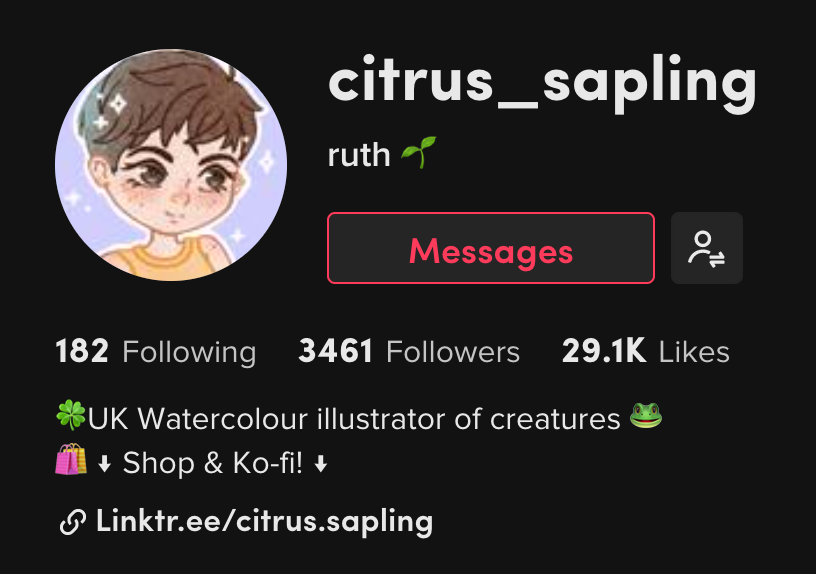 ko-fi.com/hexwood ko-fi.com/citrussapling
Pin a Ko-fi Video to the Top of Your Profile
Make your Ko-fi super easy to find by pinning a video promoting your page to the top of your profile! Introduce your page, give your followers a rundown of your membership benefits, or talk about your shop drop or commissions. Switch up the pinned post as much as you like!
Share Your Ko-fi Page in Your Video Descriptions
Include a link to your Ko-fi in your video descriptions to direct your followers to your page.
Promoting Your Ko-fi Page on TikTok
Sharing your Ko-fi content on TikTok is one of the easiest ways to promote your page!
Let your fans know you have a Ko-fi and what their support means to you.
Share your Commissions menu, Ko-fi Shop items, and Membership Tiers.
Share your Ko-fi rewards and exclusive posts like behind-the-scenes content.
Let your fans know they can get early access to your content.
Share your crowdfunding goal and encourage more fans to support you.
Celebrate your top supporters by sharing your Ko‑fi Leaderboard!
ko-fi.com/atrinity ko-fi.com/miumiu ko-fi.com/nonna ko-fi.com/dojo_scrap
ko-fi.com/guildofthearcane
Follow @kofi_button and tag us when you share a video. We love to see the amazing work of the Ko-fi community on TikTok!