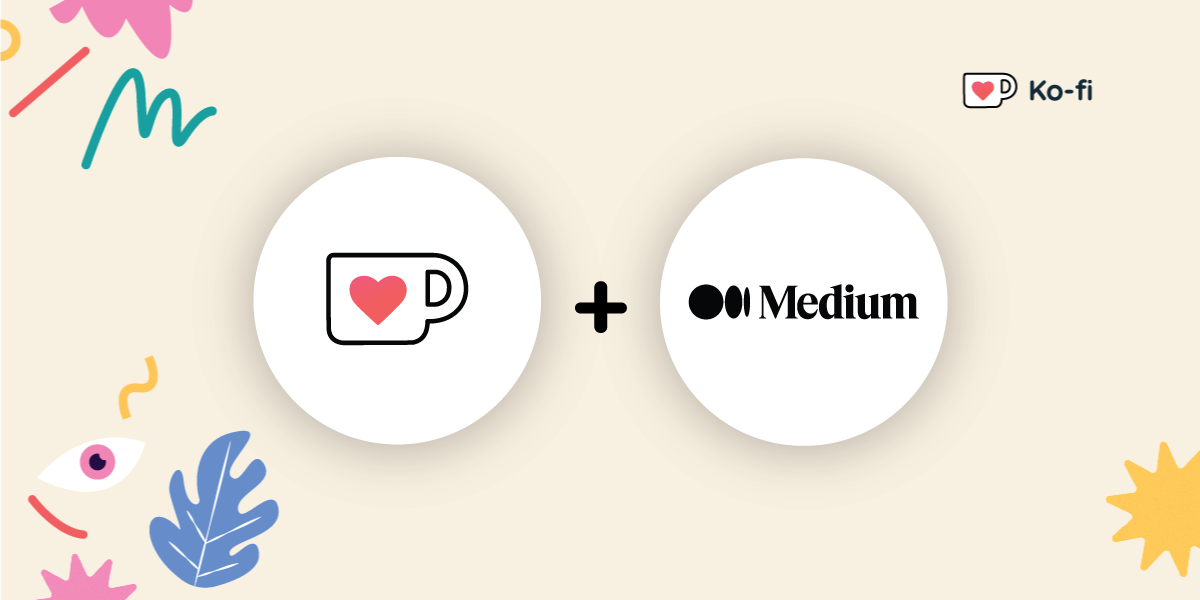 If you're a writer, journalist or blogger using Medium as your publishing platform, here are a few ways to tell your followers about your Ko-fi page!
The Basics
Make sure your Ko-fi page is in your bio and your story sign-off.
Link Your Ko-fi Page in Your Bio
Make sure you direct your fans to your Ko-fi page as your call to action in your Medium profile.



Add your Ko-fi Link as Your Sign Off
Add your Ko-fi link to the end of your Medium content so your followers know how they can support you.

Add a Custom Ko-fi Button
Make Ko-fi your call to action in each piece of content you publish by adding a Ko-fi button as a clickable link to your page. Here's how to do it:
Download a Ko-fi button image from our

brand assets

.

Add the button as an image to your article, highlight the image then click "ctrl + k" to add a link to the image and paste in your Ko-fi URL so the image links to your page.
More Ways to Use Ko-fi to Make an Income From Your Readers
Use Ko-fi posts to share exclusive content with your followers, sell merch in your Ko-fi Shop or let followers commission something unique from you.
Share Posts
Ko-fi posts are a great way to share unique content with your followers. In addition to writing you can also use Ko-fi posts to share video, audio and links directly with your audience. Use Ko-fi posts to tell your followers about your creative plans and how you'll use the money you raise on Ko-fi.
Use Ko-fi as your personal blog

Upload your short stories or chapters

Share exclusive content for one-off and monthly supporters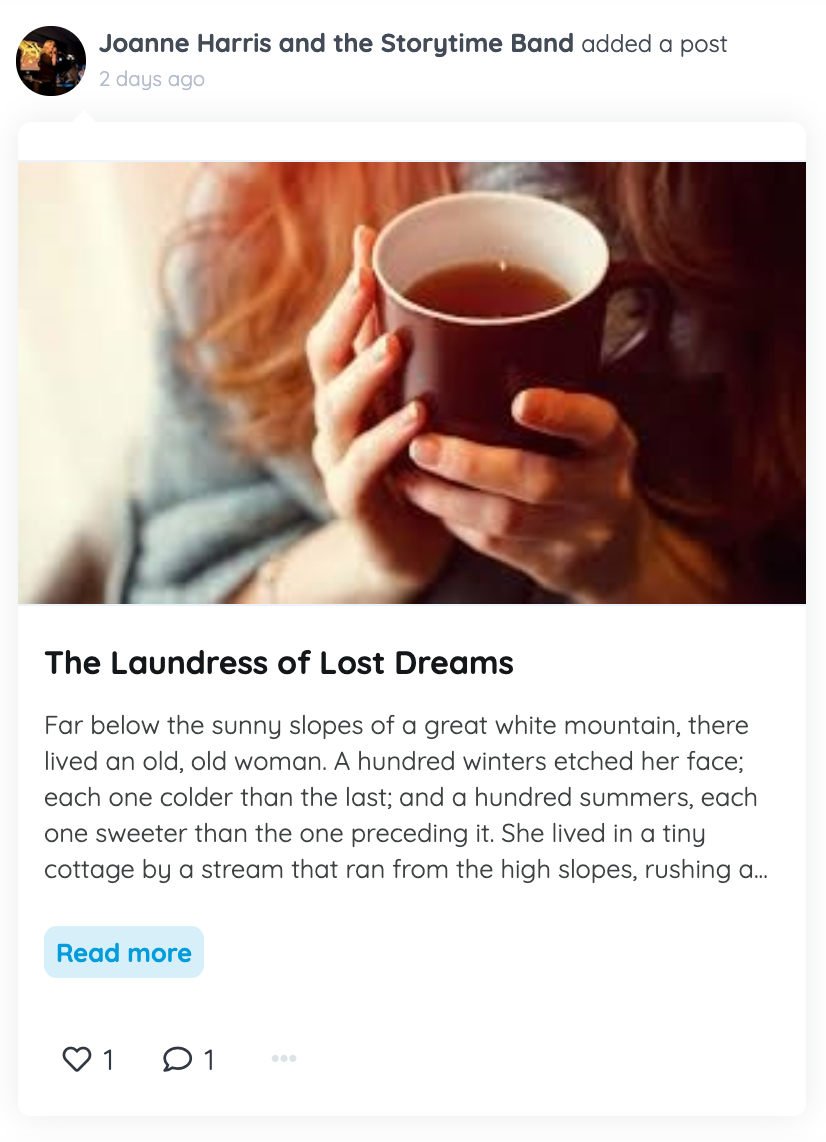 Joanne Harris and the Storytime Band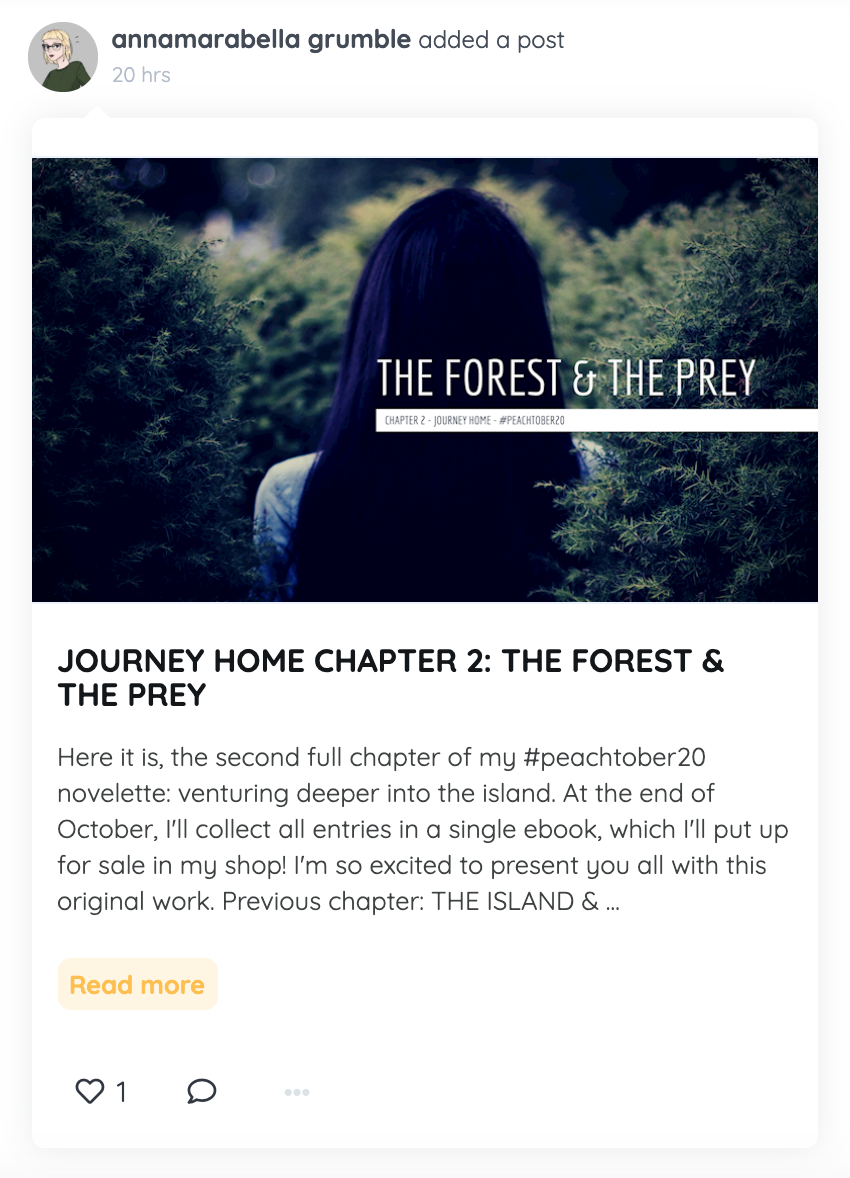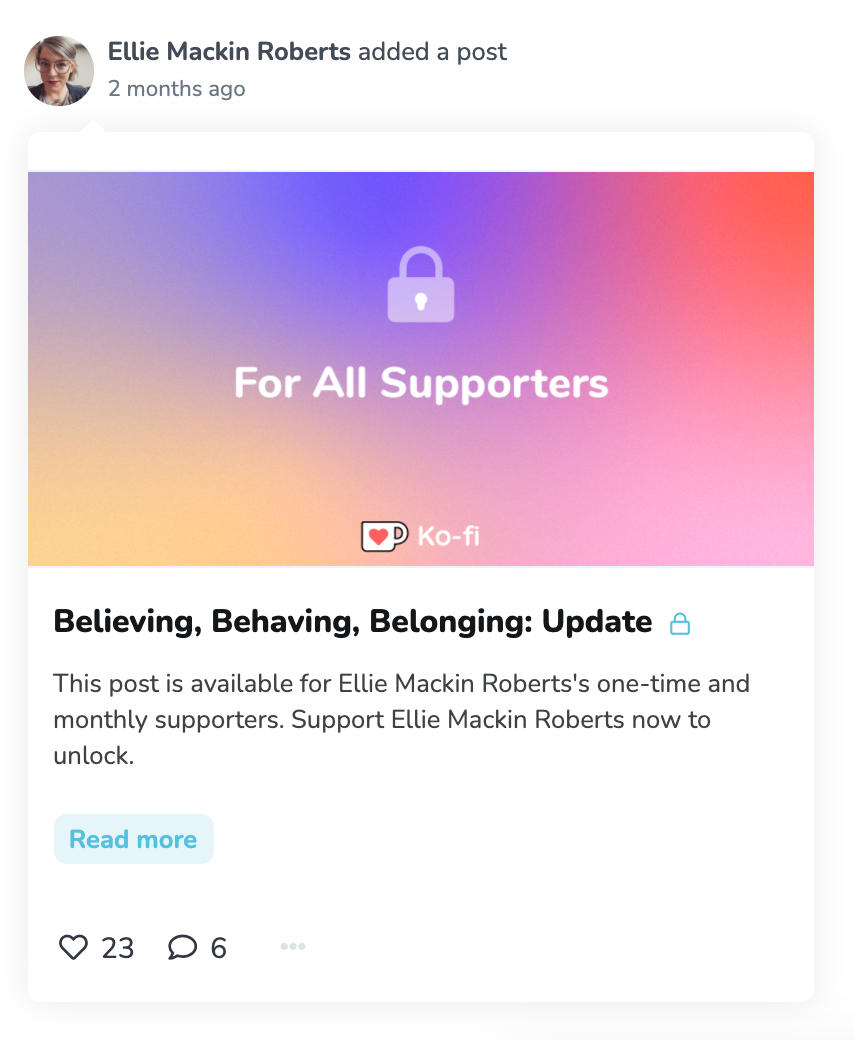 Ko-fi Donation Requests
Offer short stories in return for Ko-fi donations - simply ask your supporters to leave a writing prompt in their donation message and share their story on Medium or in a Post.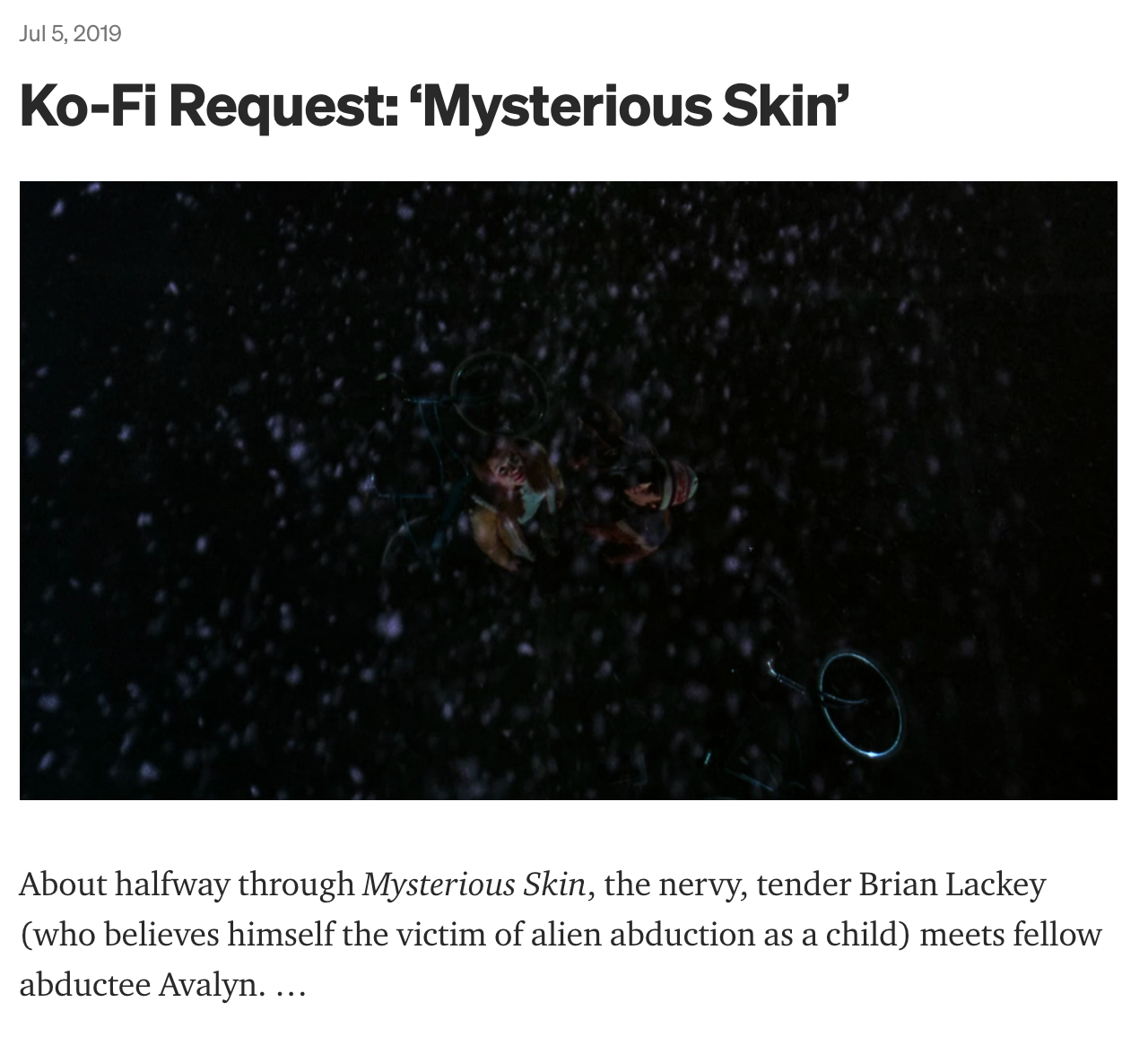 Use Ko-fi Commissions
With Ko-fi Commissions you can create a menu of commission options and show available commission slots. Use Ko-fi Commissions to:
Take writing gigs

Create custom short stories

Offer writing/narrative consultations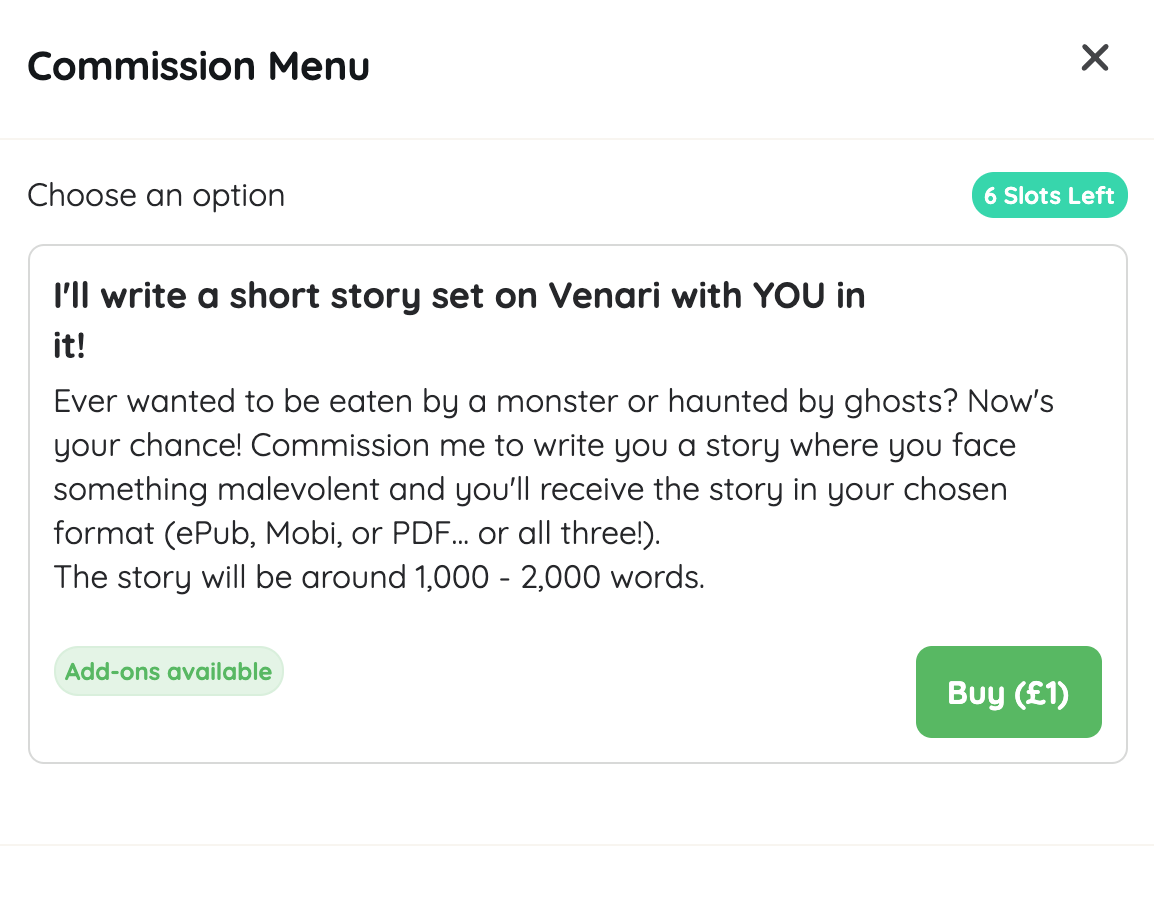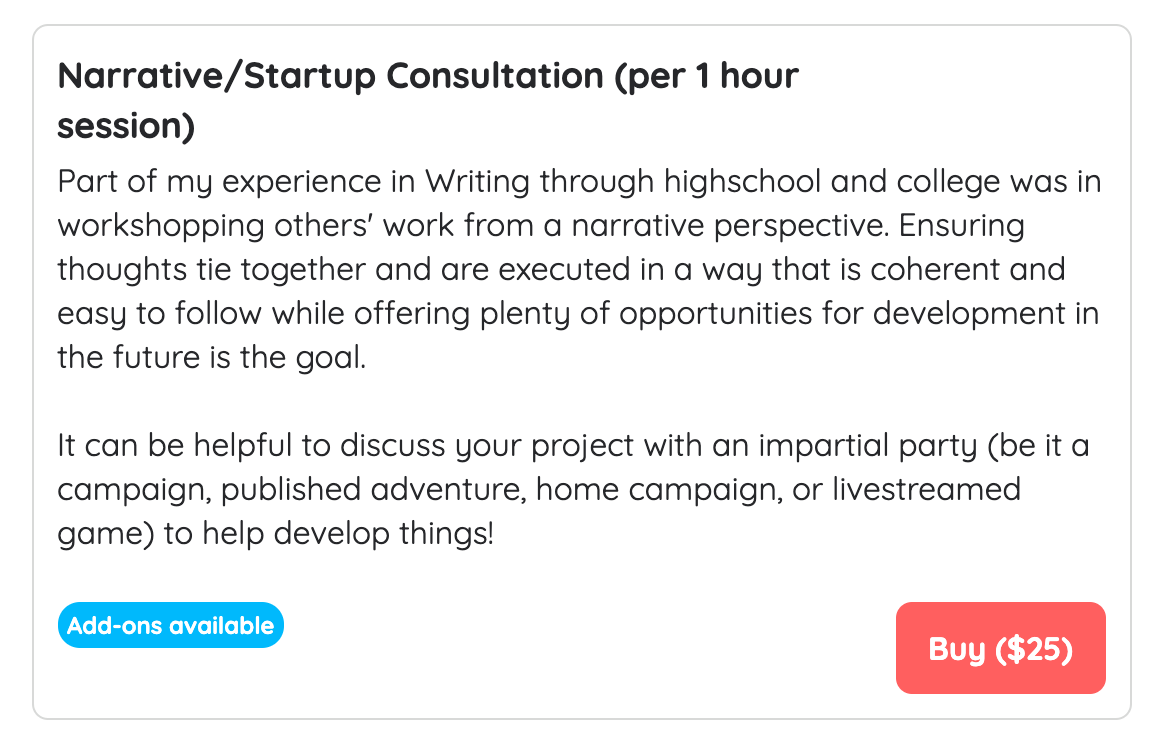 Open a Ko-fi Shop
Launch your own Ko-fi Shop and sell merch to support your work.
Offer pre-orders for merchandise

Sell books and writing material

Share unpublished stories/poems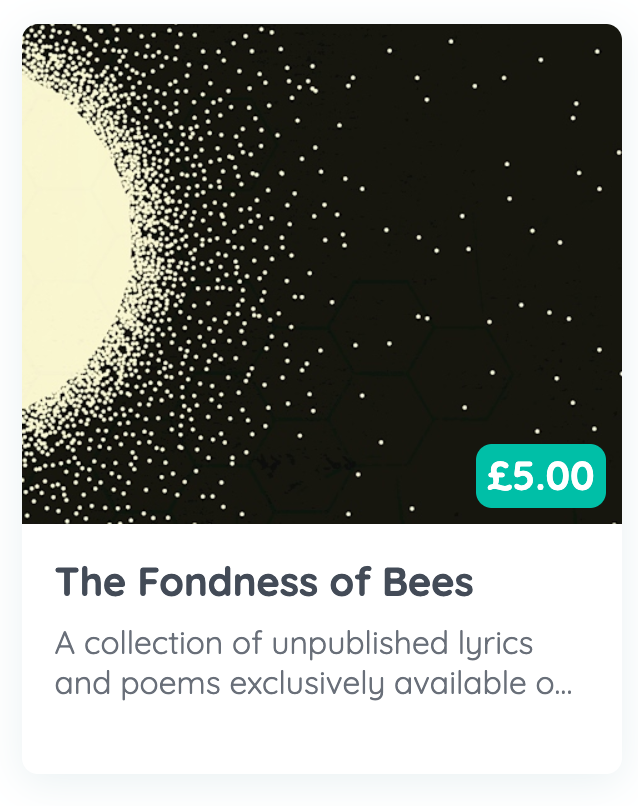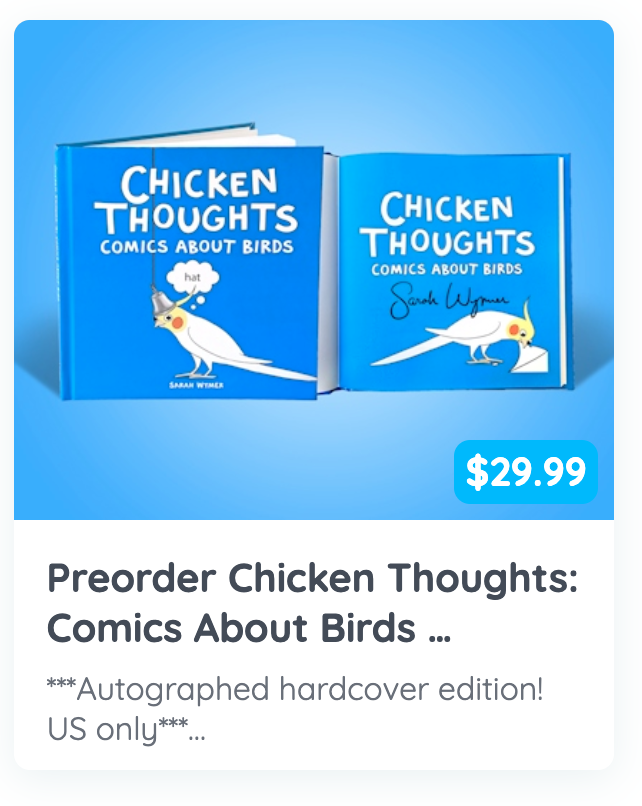 Crowdfund a Chapter of Your Book
Set your goal on Ko-fi to the next chapter of your story, and publish every time you hit 100%!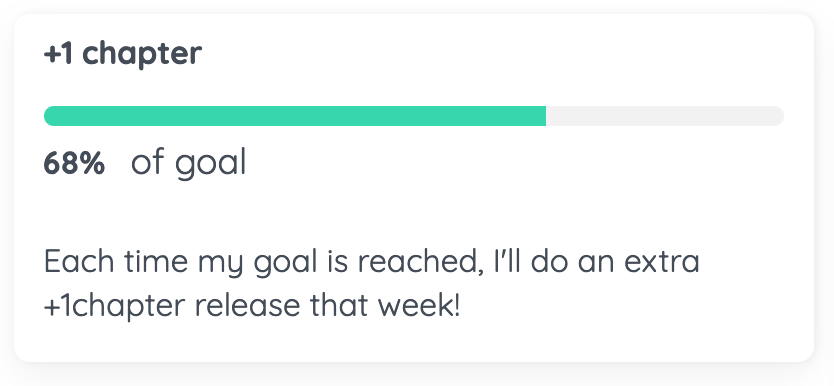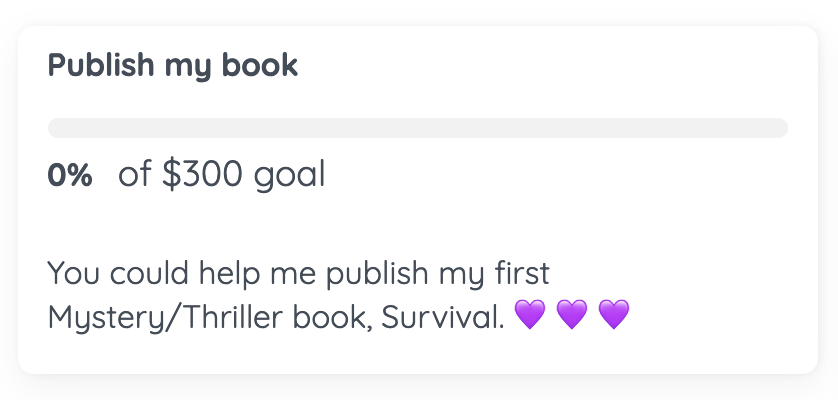 Follow @kofi_blog and learn some tips and tricks for your Ko-fi page.