Getting paid on Ko-fi couldn't be easier. Just link your preferred method of payment - whether it's PayPal, Stripe, or even both. Whenever someone supports you, the funds are transferred immediately and directly into your own personal account. ✨
There's no complicated payout schedule or pesky minimum balance to earn.
1. Create your free page
First thing's first, head over to Ko-fi.com. It only takes a few seconds to claim your free page, add a few simple details and get started.
2. Connect a payment method
Head over to Payment Settings and connect your *PayPal, Stripe or both. If you don't have an account with either of those providers, you can set one up as part of the process.
Don't worry, you won't be charged anything for connecting a payment method.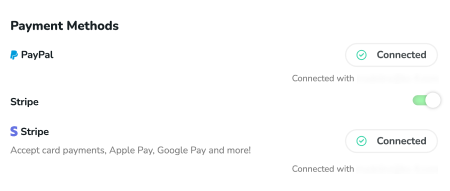 Note
PayPal will offer local payment options like Venmo in the US, while Stripe lets supporters pay using Apple Pay and Google Pay.
*PayPal and Stripe take their normal card processing fees. Ko-fi charge just 0-5% platform fees, learn more about Ko-fi fees.
3. Share your page and start receiving payments
You're now ready to start receiving payments. Yay!
Add your Ko-fi page to your socials and share your page wherever you're active online.
When someone visits your page they're invited to buy you a 'coffee'. The coffee bit is just a friendly metaphor. You can change or remove the metaphor in Payment Settings.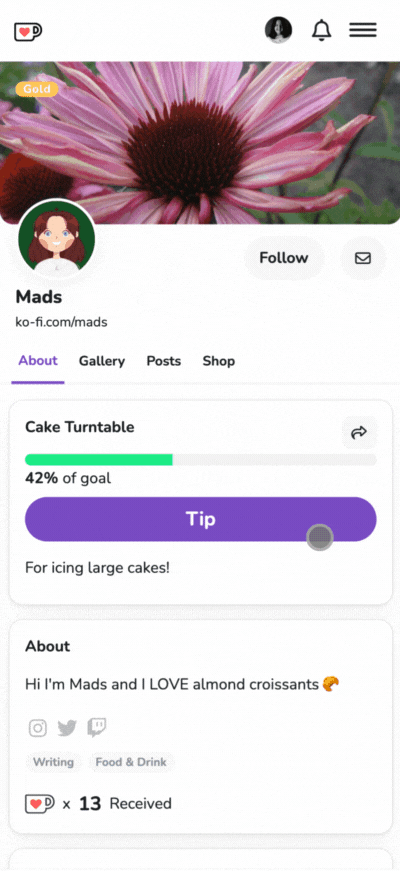 When someone supports you, you'll receive a notification and the money will be available in your payment account immediately.
4. Grow your income
Most creators start with one-time donations, but there's loads of cool ways to grow your income. You can earn from Streaming, build a Membership, let supporters request Commissions or even sell products in your Ko-fi Shop.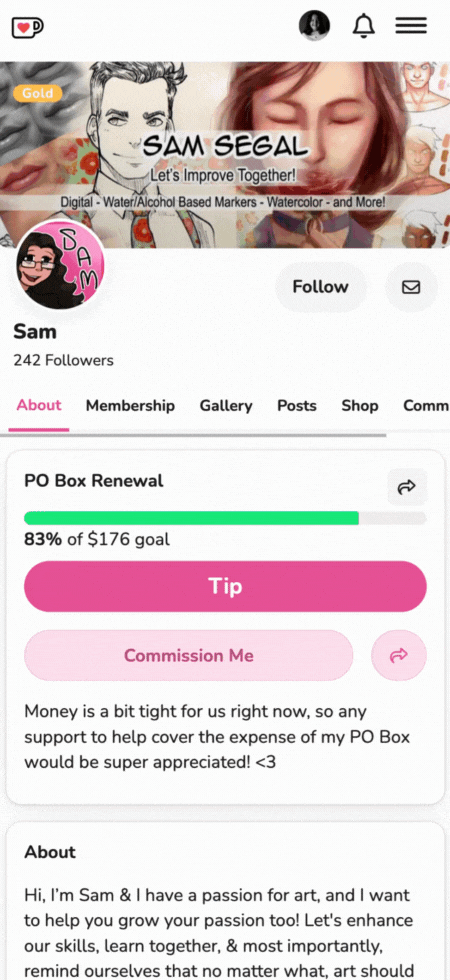 Loads of creators tell us they love how simple Ko-fi is to use and how everything is in one place! When you're ready to offer more, Ko-fi's ready to grow with you.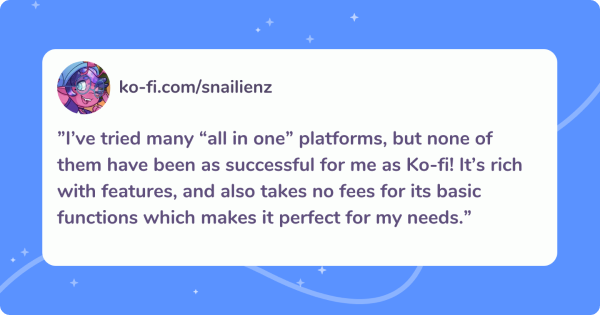 As a creator, you've got plenty to juggle already without the added stress of complex payment systems. That's why we've made sure receiving payments on Ko-fi is as simple as possible.
We're thrilled you've chosen us to be a part of your journey. If you ever have any questions, don't hesitate to reach out. We're always ready and eager to help.
FAQ
How do I make money on Ko-fi?
There are four different ways to make money on Ko-fi:
How do I withdraw money from Ko-fi?
Ko-fi is a direct payments platform so all payments are sent directly to your chosen payment method instantly (you never hold a balance on Ko-fi).
What are the fees?
PayPal and Stripe take their normal card processing fees. Ko-fi
take
just 0-5% platform fees. Learn more about
our fees here
.
I want to support a Creator but I can't see the payment method I want to use?
Creators accept payments using PayPal and Stripe, but it's up to the Creator to decide which payment methods to offer. Some creators only have PayPal and some only offer card payments through Stripe.
Will Ko-fi add other payment methods?
Currently we only offer PayPal and Stripe, but feel free to request additional options here (we do read every request). The most common requests are Payoneer, Wise, GCash, CashApp, Payeer and direct bank transfers.
Will Ko-fi implement Non-fungible tokens (NFTs) or cryptocurrency payments?
As always, we are driven by our community first and what our creators want. Many Creators are strongly opposed to NFTs and as such, we don't have any roadmap plans involving NFTs or cryptocurrency payments.
How do I offer Venmo as a payment method?
For most US Creators, their US Supporters will see Venmo appear at checkout as an option. If not, check that:
You are in the US
Your Ko‑fi is connected to PayPal
Your page currency is set to USD
Your Supporter is paying via one-time payments only, Venmo will not appear for memberships or recurring donations