Sorry to see you go! 😢 We've got your back if you need to delete your account. Don't forget, we're always here to help if you have questions or concerns.
In a nutshell
Head to Account & Billing
Scroll to the bottom, find and click "Delete Account"
Confirm deletion via the email we'll send you
That's it! Account deleted 🎉
Removing your account
Head to Account & Billing, scroll to the bottom, and "Delete Account".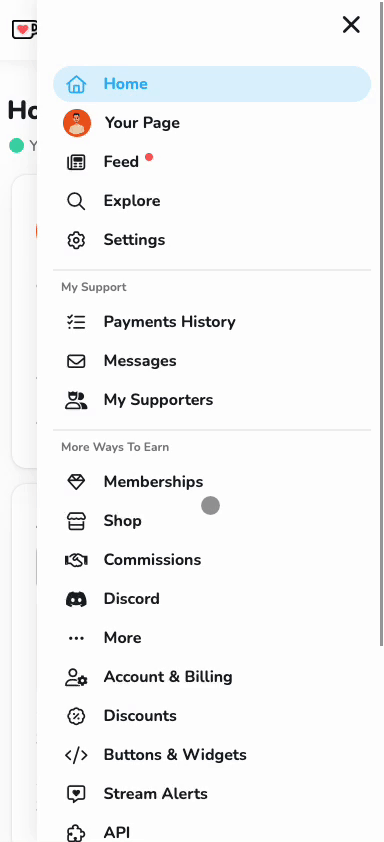 An email confirmation will be sent to you to confirm your decision to delete your page.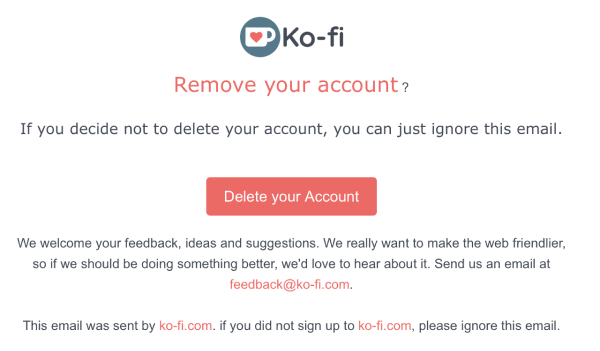 Too many emails in your inbox
Don't worry you won't have to delete your account, you can adjust your Notification Settings at any time.
Feedback or suggestions
We're all ears! 🐰 If you have ideas or feedback to improve Ko-fi, we'd love to hear from you. Take a moment to fill out this short survey and help us raise our game.
Finding it tough to grow your support base
Growing an audience can be tricky, and monetizing your creations even more so. But we're here to help with a series of guides to promote your page. Whether you're just starting out or could use specific advice from our blog, don't hesitate to reach out or join our lively Discord Community. We're committed to helping you every step of your creator journey.