What are Posts?
Posts are a new way of sharing content with your fans. Posts can include text, video or even links to external content. If you start creating Posts, a new tab will be visible on your page and followers will be notified when you create a new Post.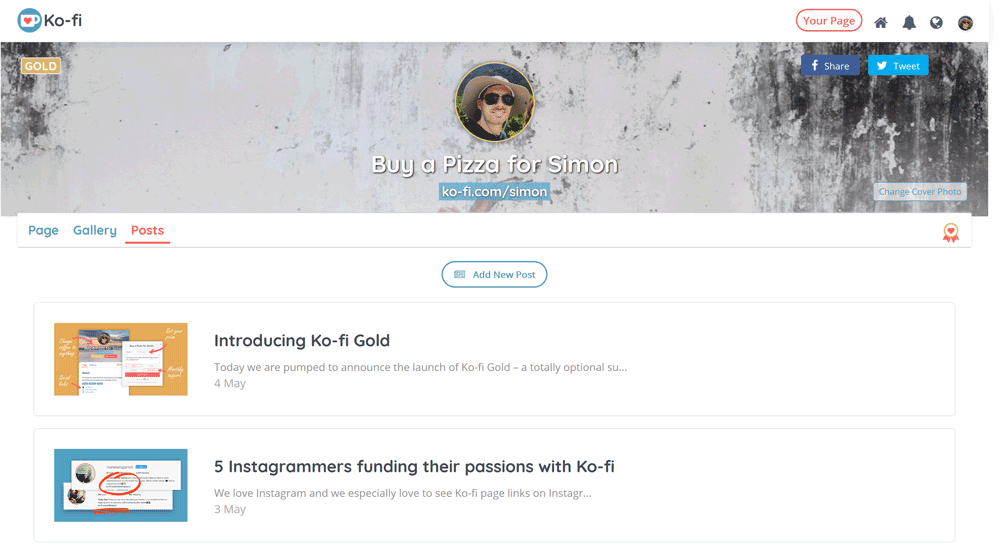 Creating your First Post
To create a new post first visit Your Page and choose "Add New Post" from the Add to Your Page section.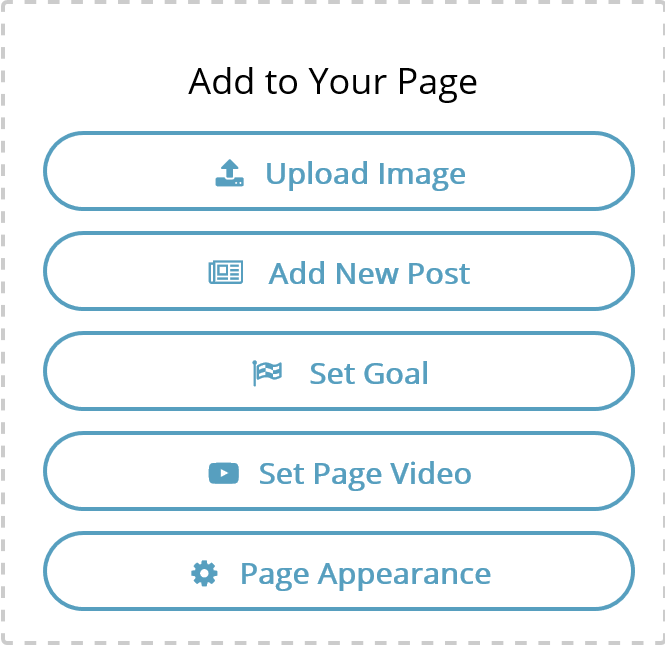 The Title and Text
The post title is displayed on your Ko-fi page posts tab, posts tile and will also be displayed to your followers. Text can be added to your post and styled using the toolbar.

Adding a Featured Image to a Post
Ko-fi posts allow a single image to be uploaded and it will always appear at the top of the Post after the title and before the main text. The best images to upload have an aspect ratio of 2:1 and are over 1000px wide. The featured image is the only image available for Posts.

Adding Links
Posts allow creators to link to other pages online such as social media pages, blogs or downloadable files. Using services like Drop Box or Google Drive allows you to share a file or folder with people who have the link. If you want to share content within a post, simply highlight some text and click the Link icon.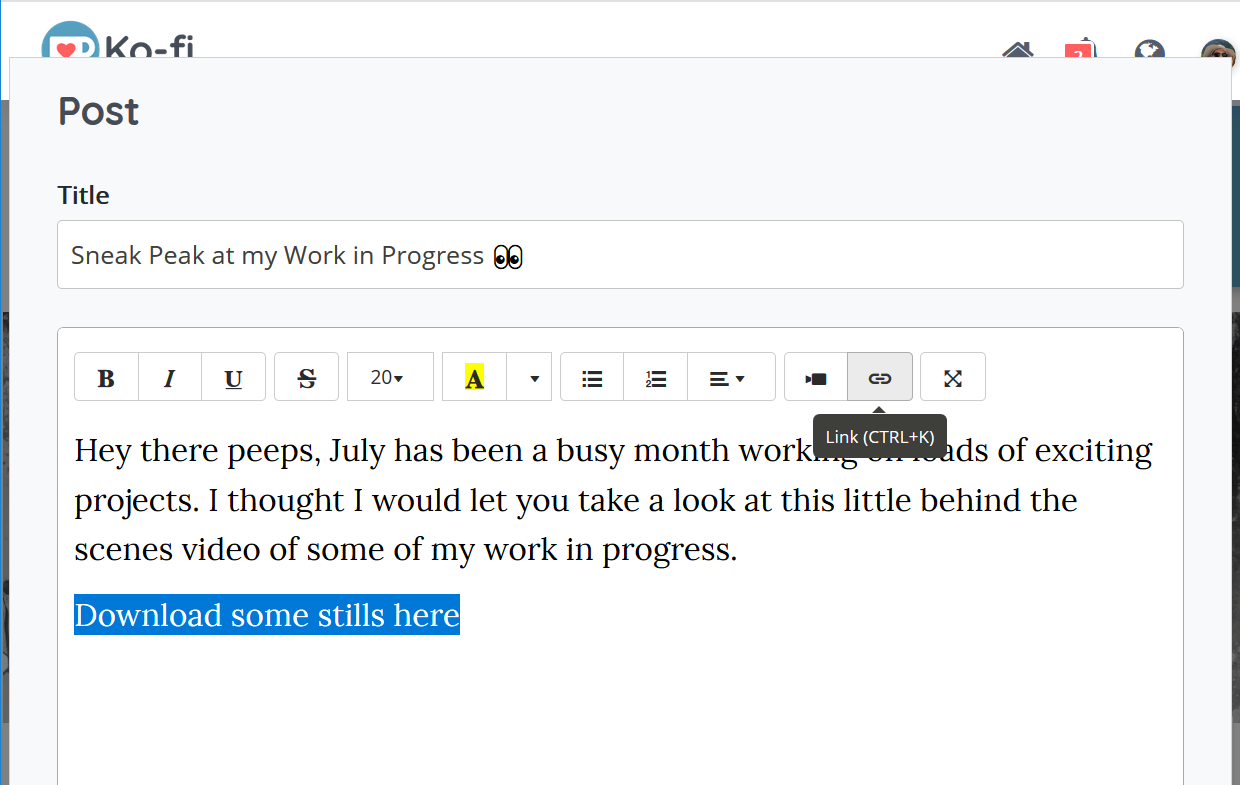 Paste in the URL of the link or download and click "Insert Link".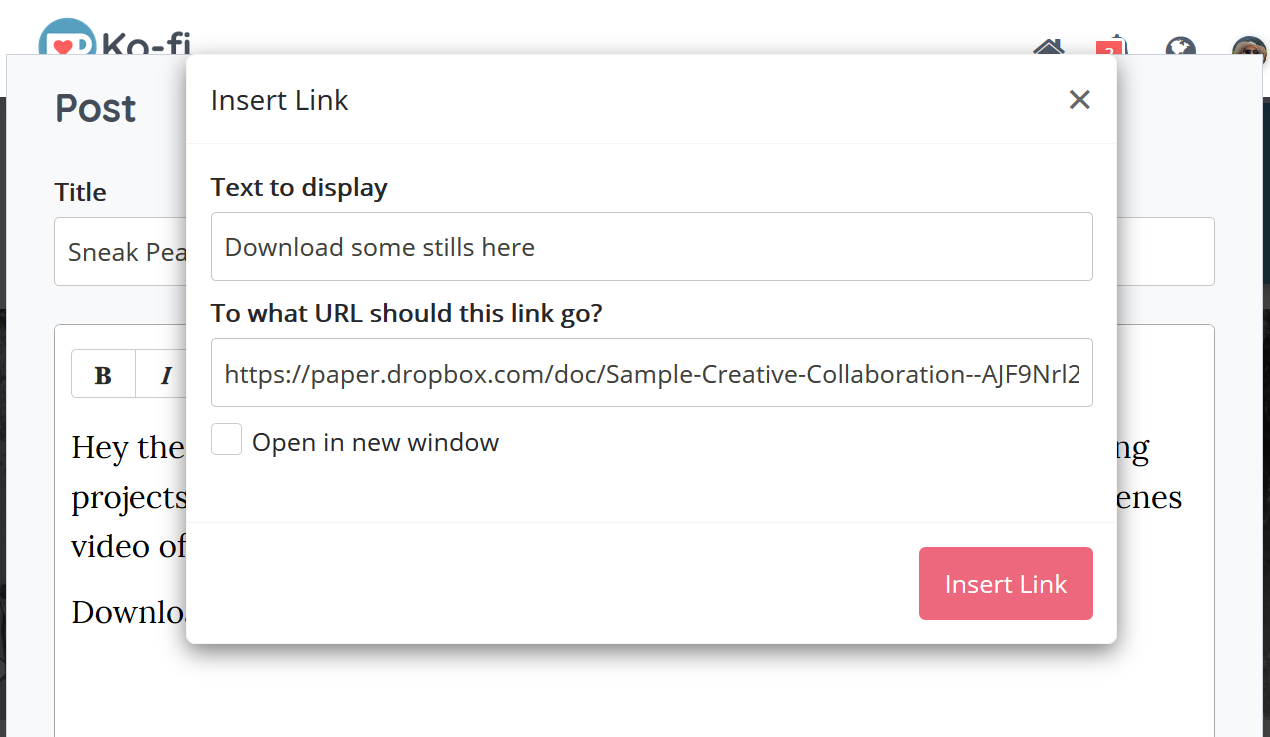 Adding Videos
You can also add videos to your posts by clicking the video icon in the toolbar and pasting in the url for your video.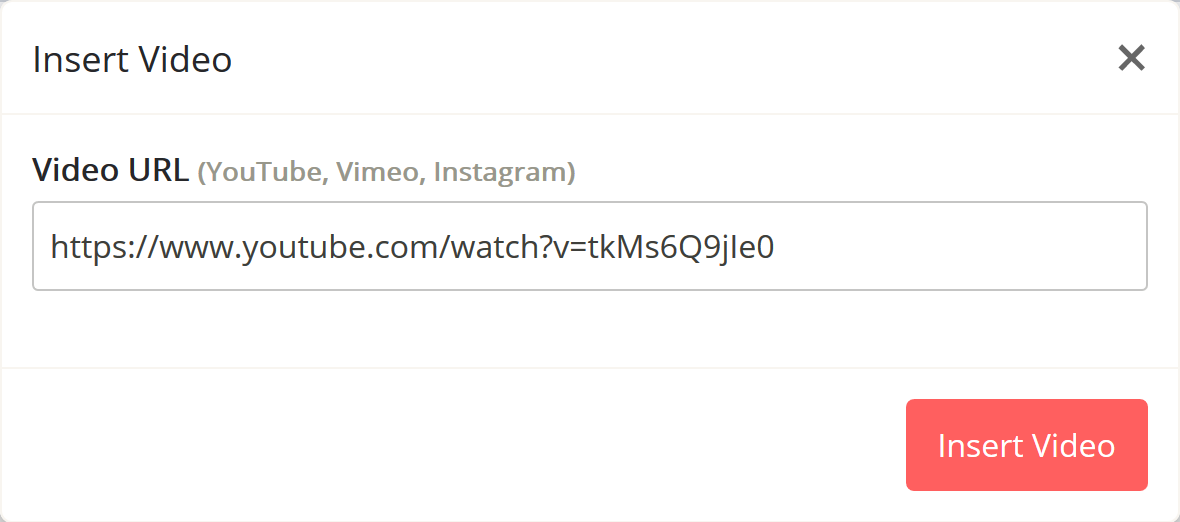 Choose Audience
Ko-fi Gold creators can choose to only show the Post to either recent supporters (people who have donated in the last 30 days) or recurring monthly subscribers. To enable this feature, first subscribe to Ko-fi Gold.

Preview and Publish
Once you have completed your Post add some tags, separated by commas and click "Preview Post" to see your Post the way your viewers will see it with the title, featured image and content. Once you are satisfied with your post click "Publish" in the top right-hand corner.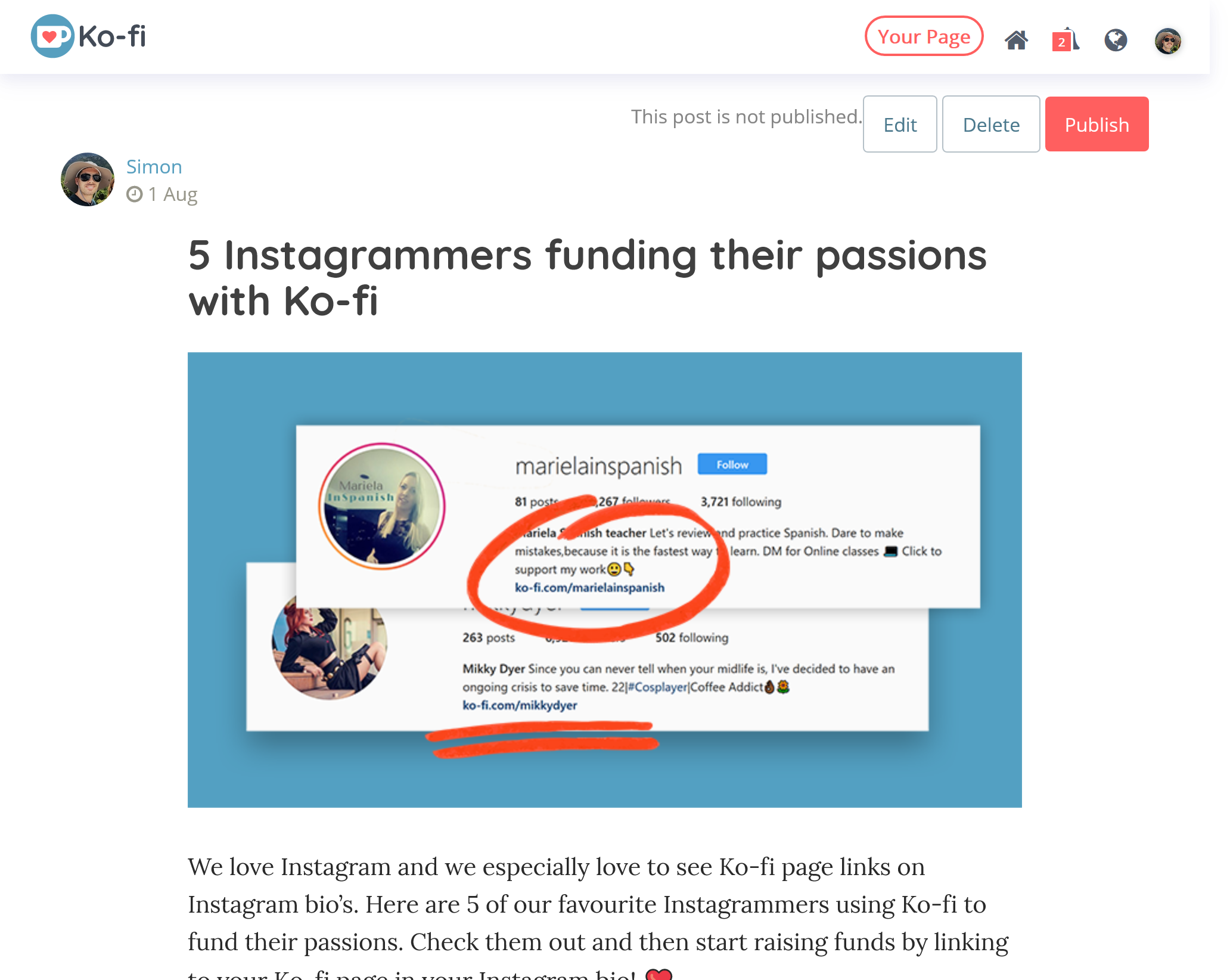 Once published the page will refresh and a "Share" button will appear in place of the Publish button. Be sure to copy the link and share it wherever your fans are online.