Ko-fi is a friendly and supportive place for creators of all kinds and we want to keep it that way! If you've had a bad experience with a supporter, you can limit future payments and messages from them.
In your Account & Billing settings, under the Safety header select "Limit Someone" and the options will expand: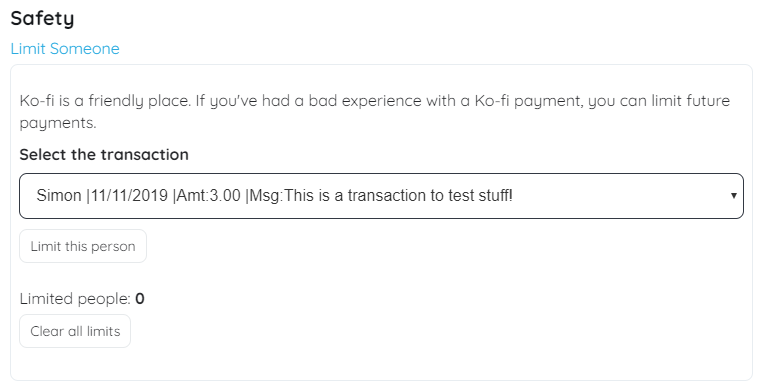 Select the transaction and message the user you wish to block sent and select "Limit this person". They won't be able to support you again.
Should you ever wish to Clear your limited users, you can select "Clear all limits".